5. The Samsung Galaxy Note 7
Some of you may have already watched this viral video, in which an Imgur user excit3d (who's real name is Chris Kiley) turned the Samsung Galaxy Note 7, recalled after a spate of battery fire, into a Halloween costume. In the video, the t-shirt that Kiley is wearing has many Samsung Galaxy Note 7 boxes on it, and when he blows into a tube, smoke comes out of the boxes on his shirt to mimic overheating battery problems.
4. (Another) Note 7, but with some added features
And here comes another Halloween costume of the year - A Japanese cos-player who literally turned himself into a burnt Samsung Galaxy Note 7. (Source: Twitter)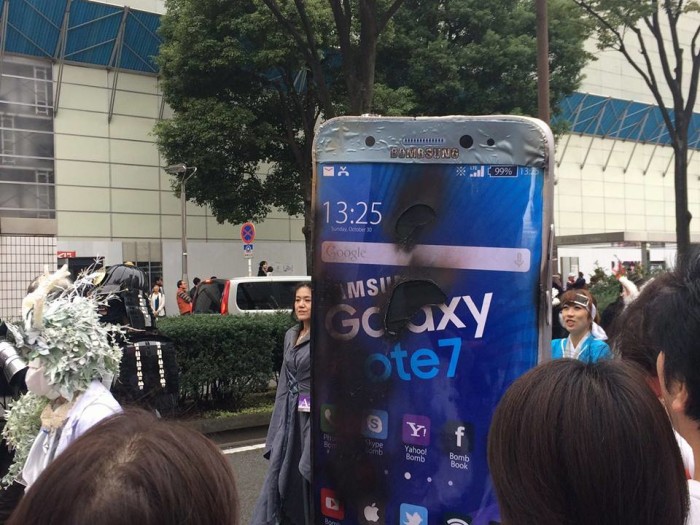 3. Microsoft's Harbinger of Sorrow
But Samsung is not the only one getting mocked. Microsoft's "blue screen of death" surely scares the bejesus out of you when you're not expecting it, or when you have yet to press the "save" button for your work...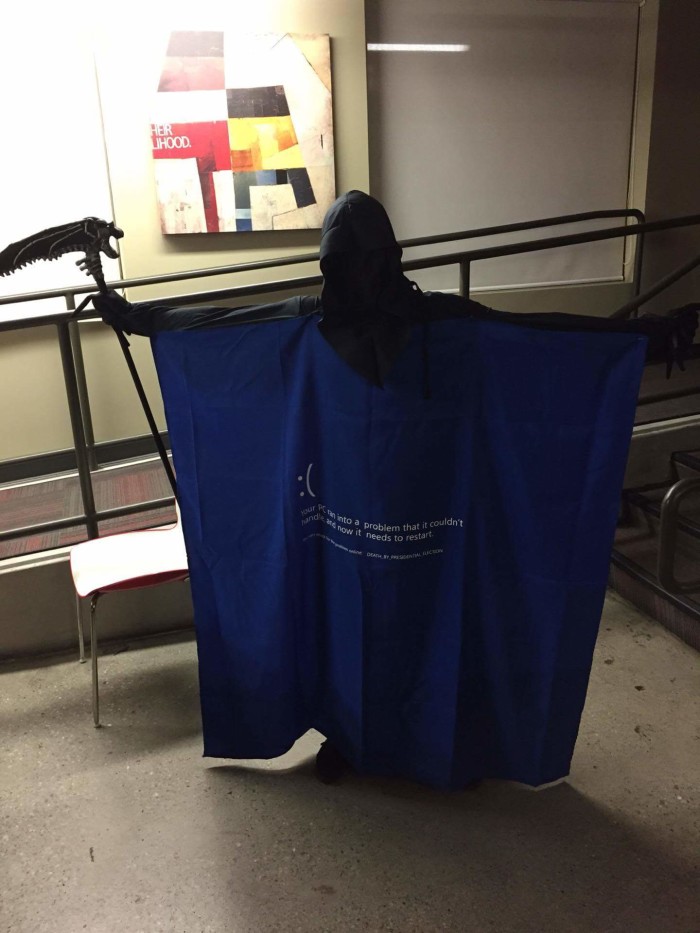 2. Optimus Prime
And one transformed himself into an Amazon Prime, going viral over the weekend for his punny costume.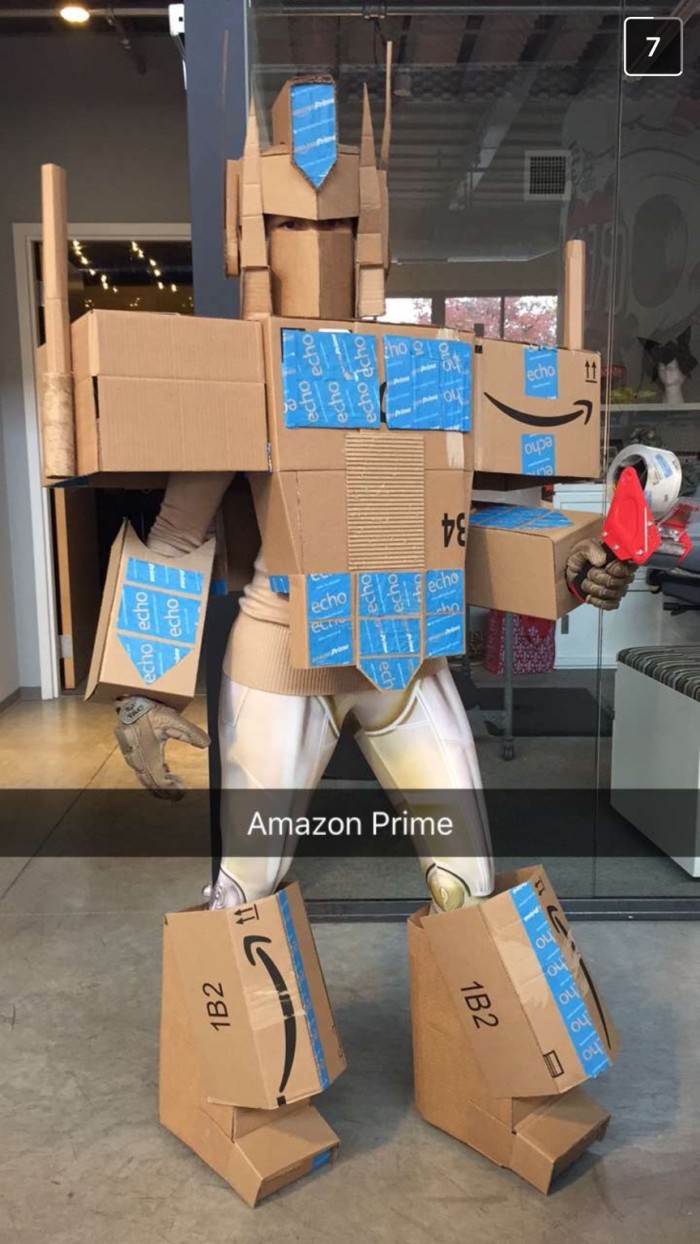 1. McBurgerKing
Meanwhile, Burger King is not letting anyone else to steal the show. A Burger King location in New York, has a lock on best restaurant Halloween costume of 2016 after it dressed up as Mcdonald's, covering itself in white sheets wrote "Mcdonald's", with a sign that read: "Booooooo! Just kidding, we still flame grill our burgers. Happy Halloween."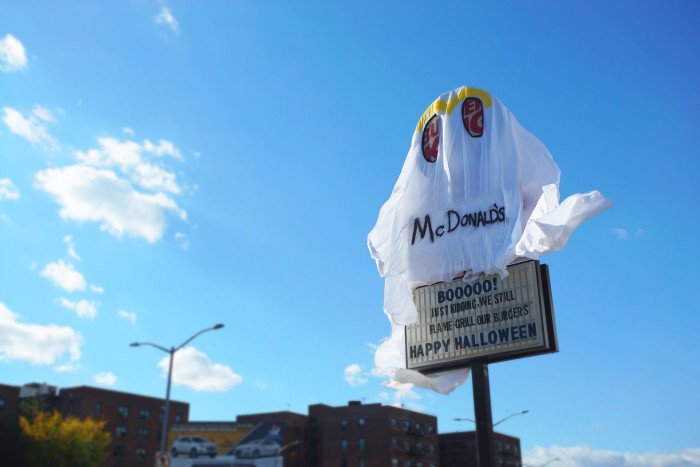 This stunt was coordinated by BK agency David in Miami, Adweek reports.