"You don't learn to walk by following rules. You learn by doing, and by falling over," Richard Branson, global business icon and founder of Virgin Group once said.
Former American president Bill Clinton also said, if you live long enough, you'll make mistakes. "But if you learn from them, you'll be a better person. It's how you handle adversity, not how it affects you. The main thing is never quit, never quit, never quit," he said.
A year has passed and like many other industry players, marketers find themselves facing various kinds of challenges as the world moves deeper into the digital world.  A+M spoke some of the marketers in Malaysia, on what's their biggest learning moment in 2017. Let's check out what they had to share below:
Lee Lim Meng, marketing director, L'Oreal Malaysia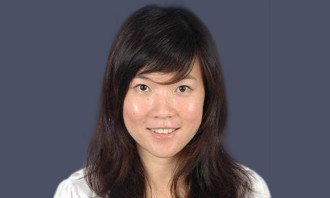 Beauty industry is an emotional business, which naturally attract passionate talents that have the will to move walls. My biggest learning as leader is the investment on managing these talents to bring their best with the right focus.
With their will power, passion, ruthless focus on what matters, leverage the right strengths - we can move walls and turn what seemingly impossible, possible.
Spencer Lee, head of commercial, AirAsia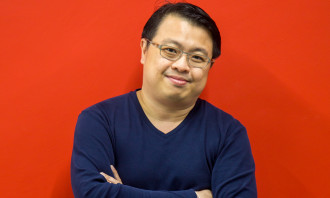 AirAsia has always been at the forefront of technology and innovation, and we've won numerous world's best low-cost airline awards that validate that we're doing it right. But in the age of technology and big data, we must not lose sight of our existence, i.e. to make flying possible for everyone. If you want to stay ahead, always go back to the basics - keep things simple, don't waste and keep cost low. The basics do not change, only enhanced with the use of technology.
My hope for the new year is to continue to outdo ourselves, expand our network in ASEAN and beyond, as well as open up more possibilities for leisure and business travellers. We want to not only be a world champion airline, but the people's airline by enabling more people to fly.
Grace Chan, head of brand marketing, Celcom Axiata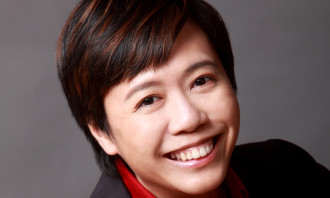 There isn't just one moment! 2017 has been riveting and uncomfortably exciting, mostly around pivoting from challenges to opportunities. The digital transformation at Celcom allows us to push boundaries and compress years of experience into days of possibilities. Along with it, the crunch of leading Social became pleasurable with endless potential to engage with consumers. I remembered when Michael and Azwan (CEO and Deputy CEO of Celcom) gave the targets for Social, we almost drowned in anxiety but here we are, surpassed the "very good" KPI!
Consumers also gallantly taught us that winning their hearts was bigger than any other accolades. For me, when Malaysians showed they loved our "Emma" and "5 Sekawan" videos, those were the happiest days of the year.
I'd love to thank 2017 for all its amazing moments. Mostly, I learnt so much from the young. They are indeed very good for my personal growth. Thank you, you've been a source of love and support!
Geraldine Wong, head of marketing, Uber Malaysia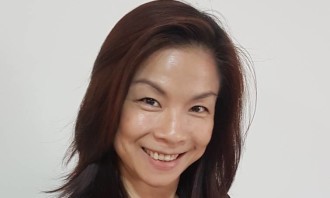 My biggest lesson in 2017 was about focus, focus, and focus. In a fast-moving, highly-competitive industry like ours - it is easy to get distracted by doing more, more often, and to more people. Instead, we chose to focus on the right target audience, focus on what mattered - that is the experience of our riders and driver-partners, and focus on improving consistently with targeted investments.
By doing this right, we were able to see significant gains in 2017 (most notably through our Cuba Uber campaign) and help unlock Malaysia's aspirations through smart innovation.
Eugene Lee, marketing director of McDonald's Malaysia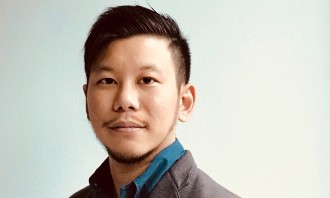 "No I need something new" and "That's boring, we've done it before" - How often do you remember saying those words in creative presentations? As Marketers, we're constantly pushing ourselves to come up with "new and shiny" ideas because we feel that our previous ones are boring. But what I've learnt is that more often than not, it's we ourselves that are bored of our own ideas, and not the customer. We're constantly trying to outdo ourselves in order to keep our own jobs interesting. But in reality, the idea you executed a year ago still holds strong today, and probably will still be a great idea in years to come.
So for me, the biggest thing I've learnt in 2017 is to always revisit past ideas, and ask myself whether it's ME that's bored, or the customer. There's no shame in copying your own idea, and putting on a fresh coat of paint for the New Year. Sometimes the best ideas, are the ones you've already thought of.
Patricia Chooi, head of marketing, YTL Communications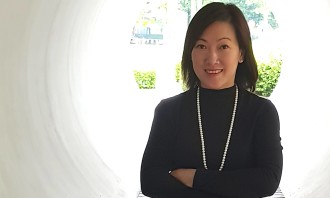 My biggest learning moment in 2017 is the importance of time. We can't change time, and we can't freeze time either. Opportunities are fleeting – they come and go just like ideas. When we strike a good one, we need to seize it quickly before others do or else we can only shake our heads and console ourselves with "Hey I thought of it but too bad, someone got to it quicker that I did!"
So in short, seize the moment when it comes, take whatever comes your way no matter how tough and challenging it can be. Believe in yourself to just do it or else we will be the one at the losing end.
Danny Chin, chief marketing officer of redONE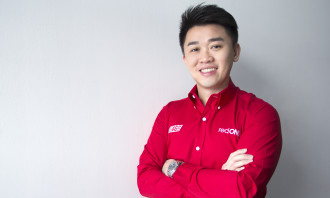 2017 has seen our market going through a roller coaster ride. We are trying to keep up with the current consumer behaviour that are changing rapidly due to digital advancement and social media platforms. However, the fundamental of marketing remains; studying and understanding the target market. This has taught us to update our data frequently and thoroughly analyse it in order to grasp and capture our consumers' insights.
I learnt to not simply follow the trend bandwagon but to mix and match the best approach to get to my consumers. Consequently, their insights help us to deliver the right product and approach at the right time.
Read also:
Marketers and agency leads in Malaysia share their wishlist for 2018