You are not at war with anyone but yourself on the pathway to pro-environmental behaviours, says Greenpeace in its new branding initiative.
While it has always been calling on corporates to confront government policies, which often neglect or are sometimes even harmful to the environment, the independent global campaigning organisation has decided to explore new options from its 20-years-old branding approach and invest in a more personal message in its latest online campaign.
"We usually ask companies to face the policy in a narrative as if they are at war,"  Josephine Ng, communications manager, Greenpeace Hong Kong, explained to Marketing.
"More audiences are recognising our message, but even more doubt if they or their companies can do it. Very often I heard people saying that environmental protection is a luxury."
Also admitting that people have gotten used to the message, Ng said they need a refreshing narrative and a new call-to-action, to move audiences.
The new campaign rolls out ads, visuals and videos on online channels including websites, social media and Facebook.  Dubbed "For a greenpeace of mind", the campaign sees two identical people fighting against each other. The fights symbolise the struggling between desire to protect the environment and the desire to fulfill wants by over-consuming.
Ng said the online campaign is just one of its re-branding initiatives, but the organisation looks to redefine good living with more offline campaigns, including pop-up stores and exhibitions that educate people about green lifestyles.
"The online campaign will offer us some data to make reference to, which helps us understand which ages and backgrounds are most responsive to the new message," she said.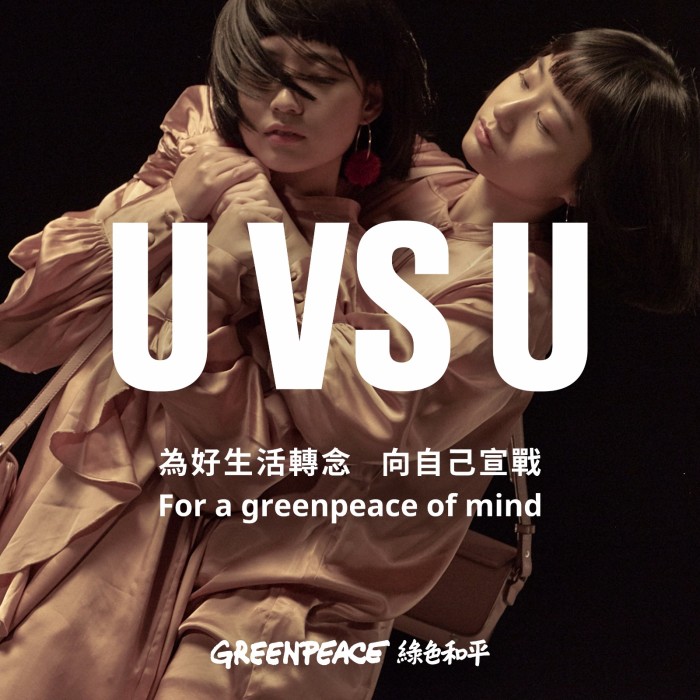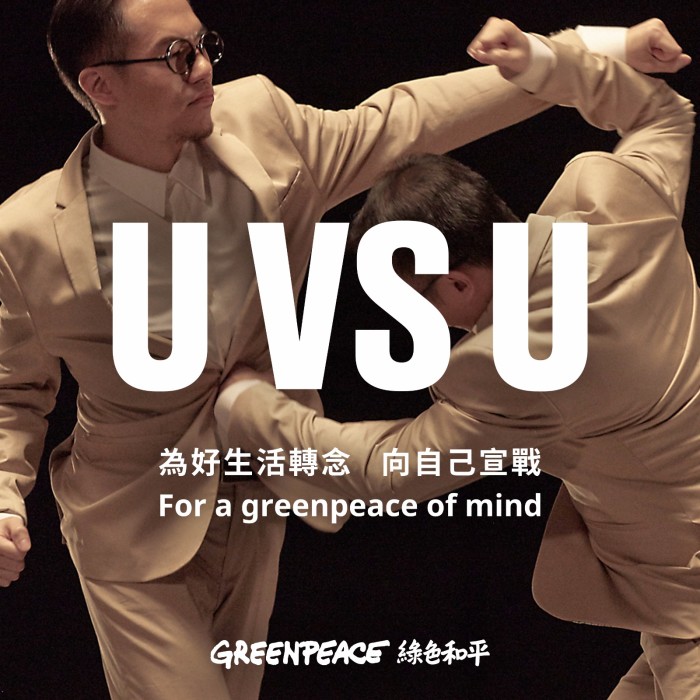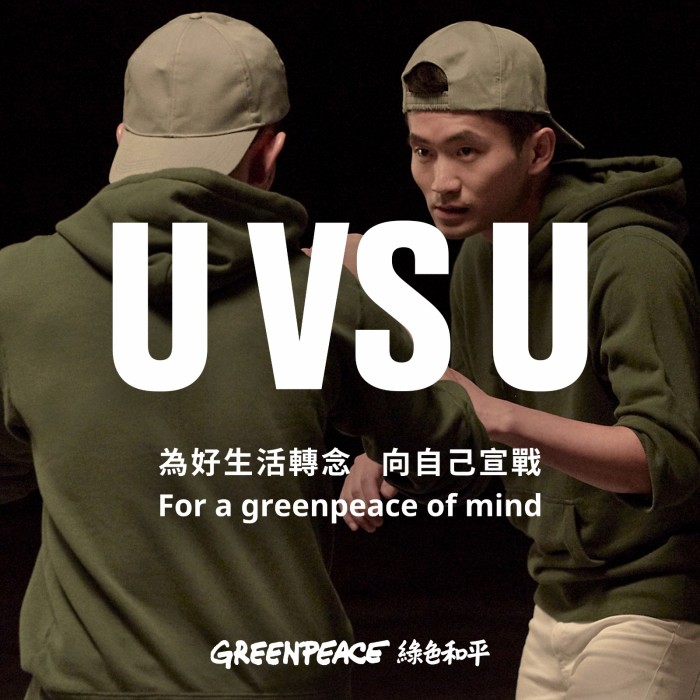 Credit list
Greenpeace Team:
Communications Manager: Josephine Ng
Communications Officer: Suki Yuen
Campaign Concept and Branding: CoLAB
Creative Director: Eddy Yu, Hung Lam
Designer: Candy Chu
Video Creative and Production: nocompany
Video Director: Dee Lam
Project Manager: Carla Cheung