In a fast-paced and dynamic business environment such as Hong Kong's, fostering a creative organisational culture in the workplace is no easy feat.
The proverbial box comes to mind in discussions about creativity, with most creative companies going for the carpe diem idea of thinking outside the box.
But this is precisely what captures the kind of culture that Stephen Nisbet, managing director APAC at OtterBox, strives to create in his company.
"It's easy to get carried away with the 'box' of managing staff and the bottom line.  Traditions form a box around you and if you stay inside it, you will only get what everyone else has already done before you," Nisbet said.
"A business is essentially the people within it, and this shines through in its marketing."
He says that precisely because marketing is expensive that money should be invested in new ideas even if you don't know whether they will work, and the trick is to stay as far away from traditions as possible.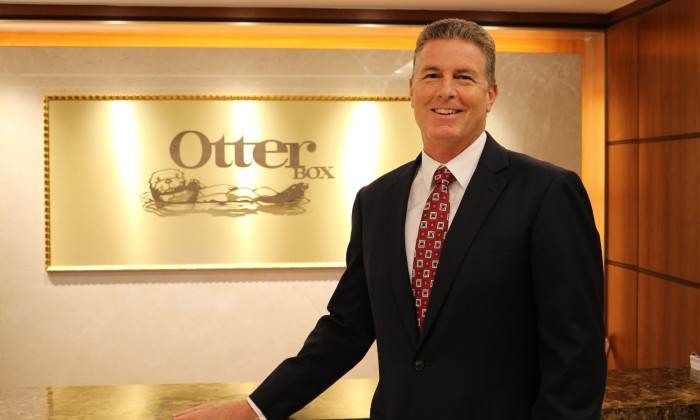 "I don't ask my staff traditional questions.  Instead, I hold them accountable to deliver something different, which changes attitudes and results," Nisbet said.
"I am willing to try anything crazy and actually, I get upset if people don't mention crazy ideas.  Getting people to think outside the box generates ideas that the industry will then include in its box."
Learn more about Nisbet's philosophy of fostering creativity in the context of Hong Kong's rigid work culture in this week's On the Couch video segment:
Patrick Waller, director of marketing and eCommerce Asia Pacific, adds it's important to have a certain tolerance for mistakes.
"You could place an A4 ad across platforms in the region but think about what you can do instead.  It's okay to make some mistakes - in fact, you should identify gaps in the market where you can make mistakes," he said.
Taking guerrilla marketing to the digital realm

When the company first entered Asia three years ago, it conducted mostly guerilla marketing such as setting up booths on the street and asking passers-by to hurl its phone cases onto the ground and test their durability.
Today, the company has added traditional advertising to its marketing mix, such as magazine and newspaper ads, while retaining an emphasis on digital initiatives.
One digital-driven idea was to create a Facebook post based on the fact that Australian Jack Cooksey bought and broke the first iPhone 6 in the world when he took it out of its box on live TV.
OtterBox posted the below creative on its Facebook page with the words "Jack, you are not alone."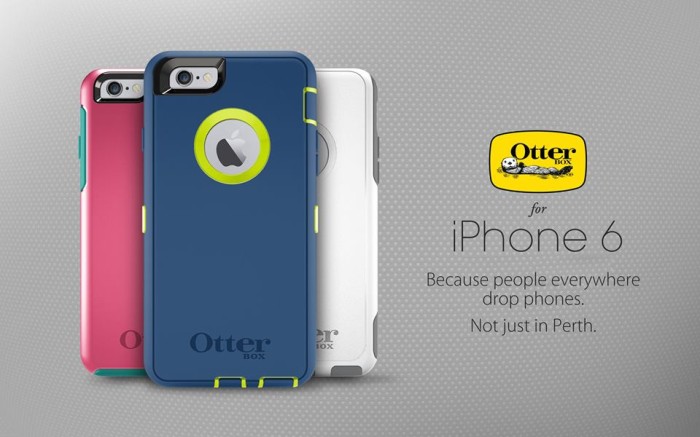 Then, the marketing team shipped three OtterBox cases express to Jack and sent a PR mailer to Australian media.  It hit the news in the nation, and they launched a second creative on Facebook with the modified tagline, "Because people everywhere drop phones.  Not just in Australia", targeting the company's 12 other markets in the region.
"We thought Jack's story would only work in Australia but it was a success in other cities too," Waller said.
In the past, an Ollie the Otter animation created by the team featuring an otter transforming into a phone case to protect the phones of an accident-prone young couple was unveiled.
Producer: Larry Feign
Waller said, "The animation worked in markets such as Japan and the Philippines, so we only continued to make animations just for these markets."
The series of animations can be viewed here.
The high-potential wearables market
Wearables represent a potential growth market for OtterBox, but the company does not yet have concrete plans for developing products for wearable devices.
Nisbet believes such products should be developed as quickly as possible to tap into this fast emerging market but the key is to launch and market them at the right time.
"We are still in the early stages of the wearables era.  Manufacturers are investing in wearables but it takes time for them to be incorporated into people's lifestyles," he said.
"If the device goes from hand to wrist, we can follow them there too."
[Image]: Shutterstock