Finance brands need to do more to attract the changing needs of today's young adults.
So-called the 'Money Gap', a study by Y&R Asia and VML revealed a huge disconnect between how young people view the role of money in their lives, and the age-old practices of financial institutions and brands.
The report highlights the need for brands to re-position themselves as a partner in self-exploration.
According to the report, 78% of 18-35 year olds in Asia, otherwise known as Generation Asia, believe that happiness is more important than making money.
This group wants to do what they love at work, and are willing to put in long hours for their passion.  Generation Asia are an explorative bunch with a desire to see the world so that they may discover the passion that drives them, Hari Ramanathan, chief strategy officer, Y&R Asia, said.
This new insight reveals the very opposite of what has been the bedrock of financial planning and communications for decades.
"The role of money today is to enable freedom and empower the individual to take charge of opportunities in the present," Ramanathan said.
Yet, brands still only talk about their products and pragmatism. This message is lost in translation to a generation which believe their passions will lead to money, instead of the old notion that money will eventually help them to pursue their interests.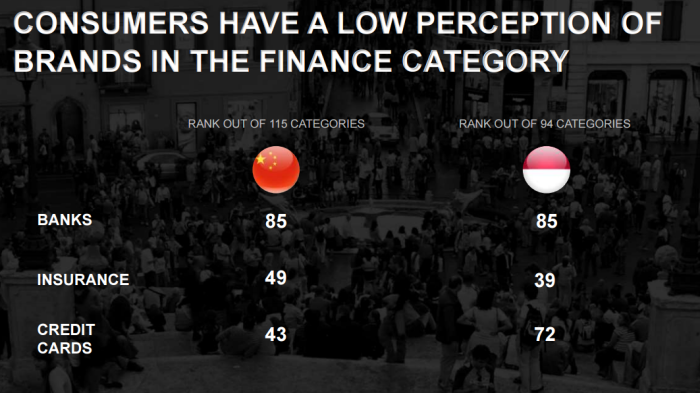 Rajeev Lochan, director & VP for research and finance, VML, pointed out a fundamental paradigm shift:  Generation Asia do not connect with the old world imagery of luxury often found in financial services communications.
This kind of message firmly positions such brands as being disconnected and belonging to another world. The report found that 80% perceive luxury as having new experiences, while 76% like to be the first to try new things.
"Success is no longer about making a big splash or financial accomplishments. It's about being respected by your peer group for what you have achieved," Lochan explained.
Nearly 82% of those noted they would rather achieve something impactful in their lives than aspiring for more money.
"Brands need to give themselves a role in this optimism-fuelled stage of life and leverage young people's ambitions. Gain engagement and credibility by supporting Generation Asia's passions," Lochan said.
The report is based on insights gleaned from Generation Asia, a study of connected Asians; BAV, a consumer study of brands in Asia; and eXploring on-the-ground studies across China, Hong Kong, India, Indonesia, Philippines and Singapore.