Do you clock in and clock out into work every day?
Fidelity has built its latest Mandatory Provident Fund-Whiz Challenge around the system you would use to clock in and out of work.
It is an online Q&A which users can log into and participate to enter three lucky draws running until 7 September.
Barbara Wong, head of marketing of Fidelity Worldwide Investment in Hong Kong, said that while MPF was introduced to Hong Kong more than a decade ago, many people still think it is difficult to understand and manage.
As the questions in the online Q&A are all about MPF, the campaign seeks to educate customers about the scheme through the branded site.
"The creative concept is based on the clock-in and clock-out system at the office. Many of us in Hong Kong work hard every day towards achieving a fruitful retirement," Wong said.
"The principle of the game is to encourage participants to clock-in daily from Mondays to Fridays. The more questions they answer correctly, the greater their chance of winning prizes."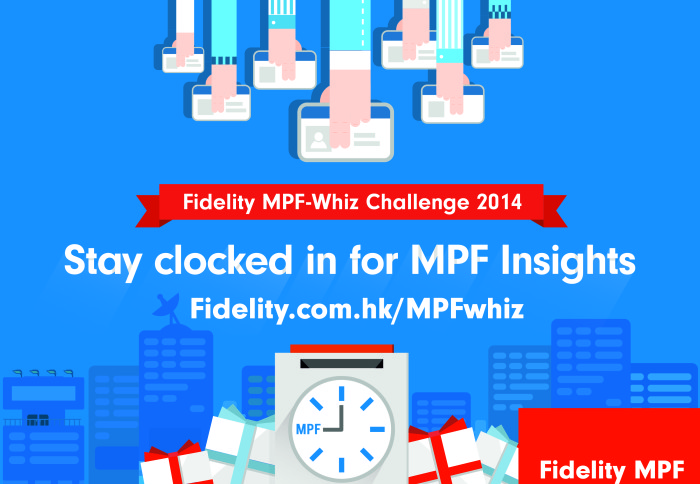 This concept is similar to the idea of being rewarded for the more hours you accumulate at work, a concept that also structures the three lucky draws.
To enter the MPF Weekly Award, participants can clock in for a maximum of five times per week for a chance to enter the lucky draw for every correct answer.
For the Grand Master Award, participants are given one token for every correct answer throughout the campaign period. 12 tokens qualify them to enter this lucky draw.
Finally, the MPF Incentive Bonus lucky draw is not for the faint-hearted - participants must log into the website every workday for three consecutive weeks.
Ads promoting the website and contests have been placed in newspapers, online news portals and forums, YouTube and Facebook.