It is not every day you get a close friend working in the same agency, let alone your brother! Recently hired by GOVT Singapore in August, Rayner Seah joined the ranks as senior copywriter. Meanwhile his older brother (just by a year) Kevin joined as senior account manager.
Close in age, the brothers have mostly been tight growing up together. They were in the same pre-school, primary school and clearly, share common interests seeing how they are in the same industry and agency. In a conversation with Marketing, the charming brothers share what it is like to have siblings who are in the same industry and how it is like when one is a creative and the other is a suit.
(Read more from Marketing's All in the family series)
Marketing: What was your relationship like when you were growing up?
KS: I think we were pretty close growing up. We went to the same pre-school up to primary school. My Mom was a very strict disciplinarian so it kind of forced us to spend a lot of time together growing up, dressed in matching attire.
RS: Well I guess being a year apart, we were inevitably close. But that also meant many fights and injuries on my end (Kevin was a big and fat kid). Because of this age difference, I never really saw Kevin as a 'wise older brother', but rather as a buddy/chum who went through shit with me.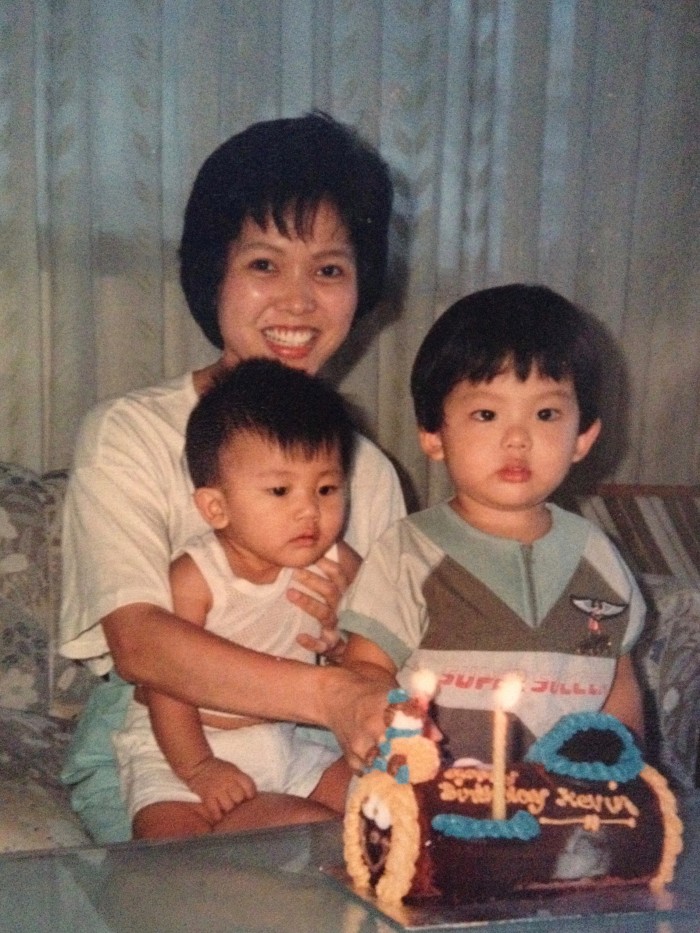 Marketing: Were you competitive when you were younger?
KS: Not really. Ray was pretty accommodating to me growing up. We had quite diverse interests growing up so there wasn't much of a conflict.
RS: Like Kevin said, we attended the same primary school when we were kids, and that also meant having the same teachers. Our teachers would often compare the both of us, and I was seen as the bad apple. Kevin was made prefect, while I was always in detention. But I never cared for these comparisons. The only things we were competitive about were video games and food.
Marketing: Did you guys ever compete when you were in different agencies?
KS: We keep work out of private lives and we hardly talk about work at home. Even now that we are both working in the same agency, we do not discuss work-related matters. I may drop him a few chasers now and then over meal times for a copy he owes me but that's about it.
RS: Nope, we don't talk about work at home. Even if there was a business that we were both pitching for, we wouldn't know. And since we are both working in different arms of advertising, there really isn't anything to compete.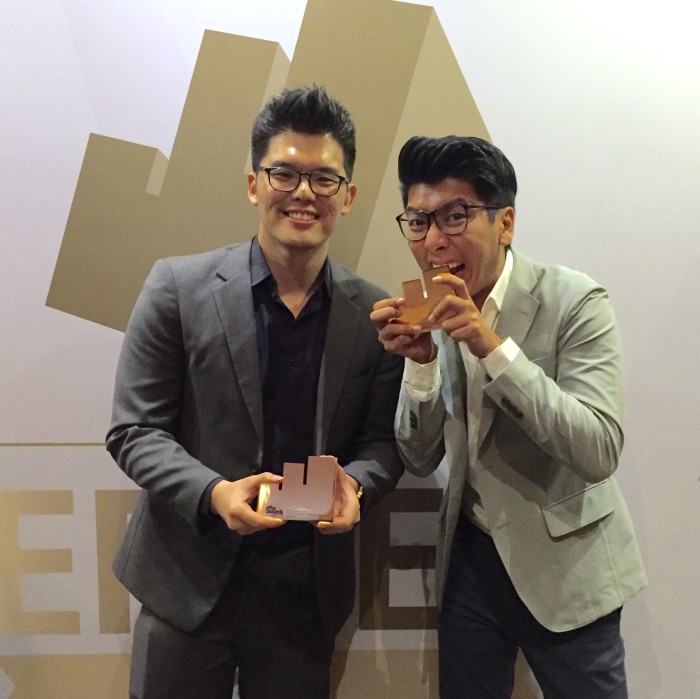 Marketing: Who is the bigger workaholic?
KS: I can't say for sure, because we have our respective busy periods. But I can tell you who the bigger alcoholic is!
RS: Runs in the family… the workaholic part.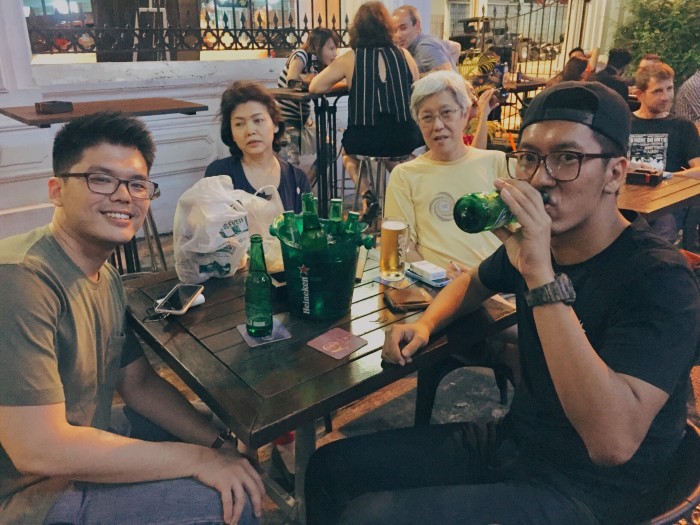 Marketing: Who entered marketing first?
KS: That would be me.
Marketing: What made you join marketing?
KS: I stumbled upon it by chance to be honest. We had a mutual friend who was an ad intern then and he asked if I was interested in an internship. I was a fresh grad then and open to the experience.
RS: Uncertainty. You know how they say, "when in doubt, go into marketing" or something along those lines. So I enrolled myself into a Marcomms major. But it was this documentary – Art & Copy – that was handed to me by my professor during my university days. And I was instantly intrigued with the whole advertising shebang. Did my research, spoke to people, and decided that it's a job I wouldn't dread waking up to every morning.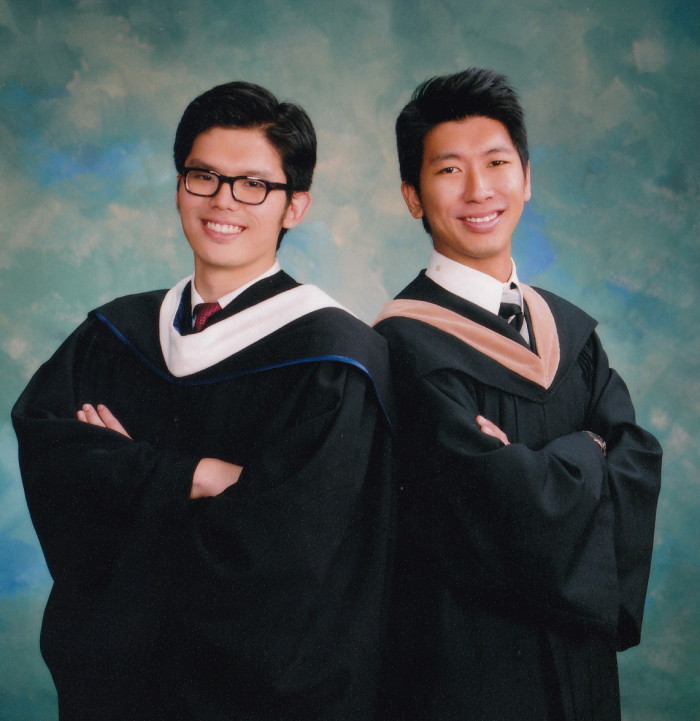 Marketing: Do you discuss ideas at home?
KS: Not intentionally though. More often than not, we will causally talk about an interesting ad campaign we came across but that's about it. Most of the discussions are done at work.
RS: Not really. The closest thing to that would be us laughing together at ads played before a movie.
Marketing: Do your families understand what you do?
KS: To a certain extent. But I personally think they don't want to know too much about what we do either.
RS: They seem to have a better idea of Kevin's job than mine.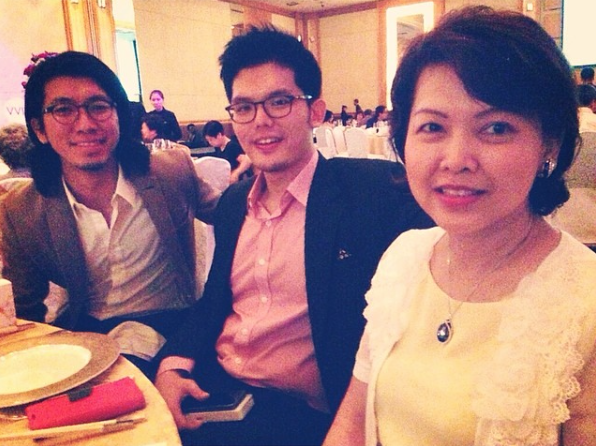 Marketing: Who is bossier at home?
KS: That would be me. But Ray takes his revenge at work.
RS: Happens when your bosses are more protective of you than your parents.
Marketing: How are your working styles different?
KS: I think I'm more diplomatic in my approach and as far as possible I try to please everyone. Ray is more of a straight-shooter.
RS: Yeah I guess between both of us, I tend to be more direct and sometimes less tactful with what I say. Then again, that explains why we are in our respective jobs. That has always been our personalities even outside of work. We are very different individuals even though we're in the same industry. And it's funny, how it has kind of worked out for both of us.
Marketing: Any client projects that make you really proud? Also, do tell clients that you are siblings?

KS: I think the proudest project we have collaborated on would be winning the OCBC business. We were both part of the OCBC pitch team. Nope, we have never blatantly told our clients we were related. There were a few occasions whereby the client joked if we were related when they received our name-cards. When we told them that we were, their expressions were priceless.
RS: The bulk of that will come from my work with AXA Singapore. Great clients, great colleagues, great mentors. OCBC win too, since it's the first major project that got us working together. And no, we don't, and I'd prefer that they didn't know. Guess the cat's out of the bag now.