Marie Gruy, head of insights and intelligence at Carat Global and Greg Clayton, managing director of Kadence had a classic agency love story.
The duo met at first at a London based insight agency in 2011 where unfortunately, Greg was already contracted to move to Singapore.
"A few weeks after he moved to Singapore, we realised we didn't want to have a long distance relationship. So I resigned, and moved to PHD Singapore. The rest, you can say, is history," said Gruy.  The two have since relocated back to London.
We catch up with them on their journey thus far.
Read also:
All in the family: Sonya Madeira and Rahul Welde
All in the family: Valerie Cheng and Farrokh Maddon
Marketing: During your time in Singapore, you both held leading roles in your respective companies. How did you maintain a work life balance?
GC: We had a slightly different shift pattern. I would leave home earlier in the morning, leaving Marie with the girls and she would do the nursery school drop off. But then I would arrive home earlier in the evening, to ensure that the kids had as time with one of us as soon as possible after school ended - and start their bedtime routine.
MG: Laptops out for an hour or two after dinner were a staple too!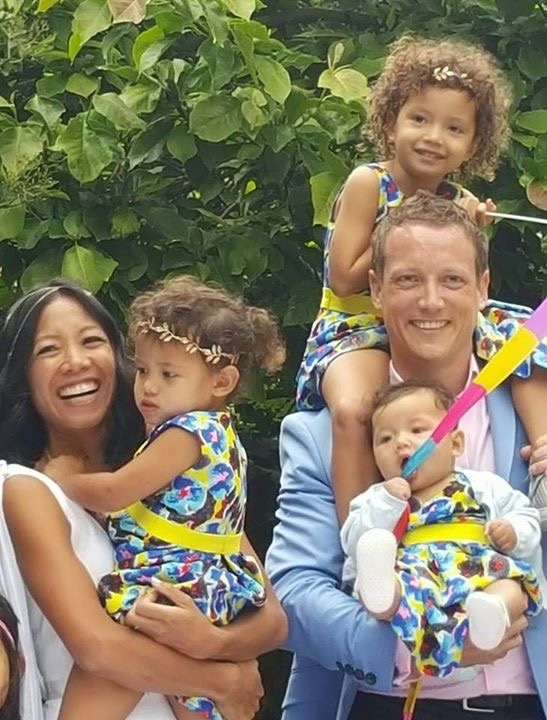 GC: Ongoing exercise represents a key part of our down time - we're big proponents of its benefits from both a physical and psychological perspective. Marie's a runner and I'm a cyclist. Although having children takes up time, exercise now just has to be slotted around our kids and our schedules.
MC: Our joint love of films also meant we made regular use of Golden Village Katong's Gold Class.
Greg: ...and watching football and retail therapy played their roles in keeping us sane as well!
Marketing: Did you discuss work at home?
GC: Yes absolutely! Our roles are related, complementary and yet with no confidentiality concerns -and so this allowed us to simultaneously empathise and strategise solutions. Indeed each of us has inspired various different initiatives in the others' companies.
MC: Or we'd simply use each other to vent after a particularly tough day with a sympathetic but pragmatic ear.
Marketing: How different are your management/working styles? 
GC: We're very similar but also different in ways that are natural extensions of our overall styles.
MG: We  share and strongly believe in key common traits, such as team empowerment and collaboration. However I aim to plan structural solutions in advance where possible whereas Greg's great at finding solutions to big problems more instinctively.
Marketing: Who is the bigger workaholic?
MG: Both our roles have meant late nights on pitches and proposals or periods away. However, we've learned the value of good communication and planning to make it work around our family life.
GC: We've both trained ourselves to shut work off better than we used to - but equally you'll still find us both staying in touch with the office whilst we're on holiday.
Marketing: How do you inspire each other?
MG: As we often say, I keep Greg on the straight and narrow and Greg keeps me off the straight and narrow.
GC: By combining the structure and organisation that Marie brings with my more instinctive and spontaneous approach, we find that we have the full spectrum of problem solving techniques at our fingertips.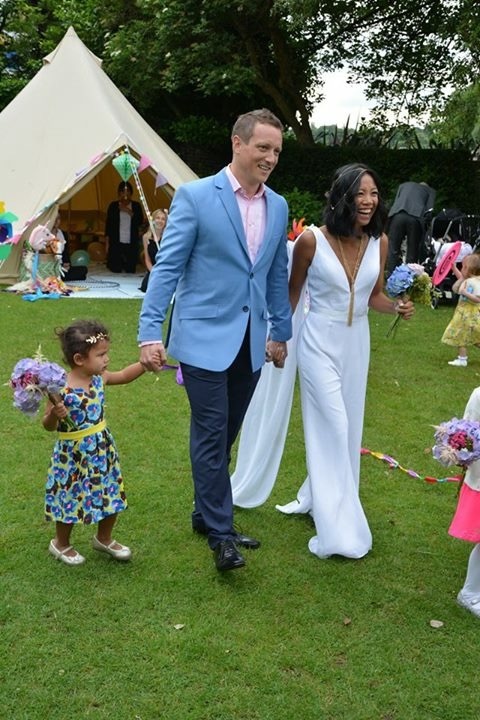 Marketing: Was it hard deciding names for your three daughters?
MG: We were fairly aligned on wanting names that weren't too mainstream, but equally weren't so quirky that they sounded like they were concocted from a cookbook or a Christmas cracker.
GC: Our one rule was that it should be name that works in the playground and the boardroom.
So Skylar, originating from the Dutch for scholar, was approachable but also with some gravitas. Sierra was inspired by - believe it or not -our favourite contestant on American Idol.
And by the time our third daughter came around, we felt obliged to stick to the S theme. Given the "natural world" associations of each of them with the sky, the mountains (Sierra) and the land (Savannah) respectively, they seemed a more considered choice retrospectively although that wasn't the case.
We'll spare their blushes by not publishing their middle names.
Marketing: How do you unwind?
MG: Time with the family, time with each other, and time to ourselves.
GC: And Apple TV. And gin.