The two once worked in Kinetic Singapore which was founded in 1999.  But it wasn't a smooth sailing one working together. Carolyn Teo and Roy Poh now parents of two say working apart suits them far better.
"Our marriage nearly failed because of us working together. So I'm glad that we decided to put our relationship and family before our work," she boldly admits. Teo is still currently leading Kinetic Singapore while Poh has his own design firm called A Beautiful Design agency.
Read their brutally honest story here.
Marketing: How did you guys first meet?
RP: We met in the office. However, I heard her voice first before actually seeing her face. She came to my cubical and introduced herself while I was busy doing work and my back was facing her. As I turned around, she was gone. I'm sure she'll have a different version of the story and will say I was rude. But her introduction was really that fast.
CT: We met at work. I was told the guy who helped win the Microsoft account for the agency had returned to the agency, and I had to introduce myself as we would be working together on a project. So I went up to him, and he was facing his computer as I introduced myself. The first thing I said was probably "Hello. Do you have to be so rude? Please look at people when they talk to you."
But you know what, that probably got his attention. Hah!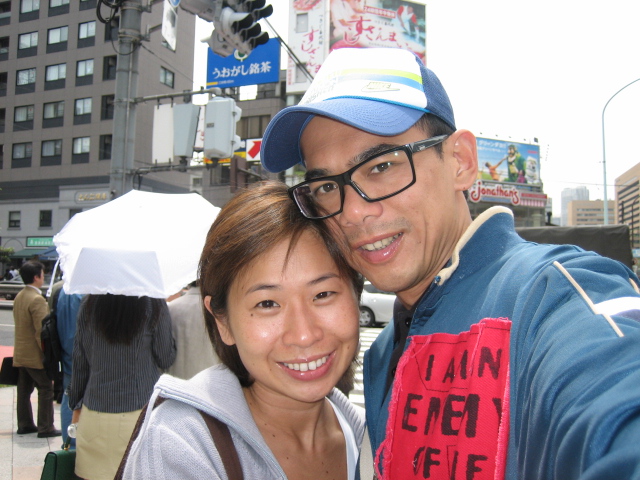 Marketing: Was it difficult to separate work from home when you were starting your own shop?
RP: Definitely.
CT: Yes. We were working 24 hours honestly.
Marketing: How did you maintain a work life balance?
RP: What work life balance? Unfortunately, we are both committed to our work. But fortunately, we love what we do.
CT: I'm grateful that Roy works from home now. He's the better of us two when it comes to the day to day stuff. So honestly, he gives me the balance. In fact now that the children are older, I even get nights out with the girls. Now you know why he doesn't have work life balance. Because I do. One of us has to do all the work!
[gallery link="file" ids="151961,151963"]
Marketing: Do you discuss work at home?
RP: Sometimes. But I guess but we try not to.
CT: Now that we don't work in the same agency, we discuss work in a broader aspect and I actually enjoy that so much more. Our marriage nearly failed because of us working together. So I'm glad that we decided to put our relationship and family before our work. So nope, I really try not to interfere with his work as much as I can because I'm just a highly opinionated person. So usually if he tells me something I will come up with unlimited ways to "solve" his problem and annoy him.
Marketing: Is it difficult to work with someone in the same industry?
RP: Yes... especially if you cannot "bluff" your way to look impressive.
CT: Yeah. Because we can't make what we do sound sexy when we know all the sh*t around it.
Marketing: How different are your management/working styles?
RP: I'm creative, she's servicing! That's totally different.
CT: When we were dating I just like things planned. I know there are unknowns, but I'm one who thinks there's really no harm being well planned. So he got annoyed because he believed in living the moment. Now that we have become parents, we swapped roles. I like to just go with the moment. But he has a timetable that we all need to follow. :)
[gallery link="file" ids="151974,151972,151969"]
Marketing: Who is the bigger workaholic?
Roy: I try not to be the one.
Carol : I used to be. But two near death experiences during childbirth and us nearly divorcing made me change all that. Work is never worth us throwing away our lives or our family. That really helped me slow down and realise I was just doing too much.
Marketing: Have you worked on projects together? Can you share any that you might hold dearly?
RP: We did a jewellery TVC together and it was the first of its kind back then. I couldn't concentrate because she was working alongside me. But luckily it turned out fine!
CT : That TVC was created when we were just dating. And the production nearly over-ran and we had a boat to catch for our trip to Batam. We both had to lie about where were rushing off to, and even took separate cab! No one knew we were dating then, and I didn't want people to know why I could get my briefs out so quickly. He's very very fast with his work.
Marketing: At home, who is the cooler parent?
RP: In terms of looks, me of course! I have a designer reputation to keep (HAHA!). But in terms of everything else, she's cooler.
CT: I tell him always that he looks cool but he's actually an old soul. Maybe it's a daddy with daughters syndrome, but yeah he worries about everything. So we swap roles in a way – he handles all the necessary like meals, school and sleeping time. I'm the one who believes my kids should try everything and anything. Our elder daughter Kyra is 14 and is a professional indoor skydiver. My younger kid Vera skis and flies and I believe kids should just be kids and try everything they can.
I took her for her tandem jump at 12 and Roy couldn't bring himself to go because he was worried he would just faint.
https://youtu.be/_wHbg8EaeX4
Marketing: How do you inspire each other?
Roy: She inspires me by showing me constantly how to be a better person.
Carol : Frankly, I'm a toughie when it comes to him. He always tells me that it's easier to be my friend than my husband, and he's right. But through the years, he has taught me that love always wins. No matter what.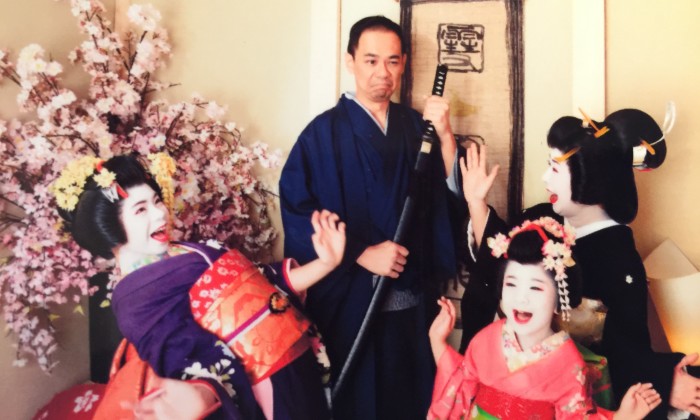 Marketing:  How do you unwind?
RP: Spending time with the kiddos.
CT : Drinking sake with friends and spending time with the family.
[gallery link="file" ids="151959,151953,151957"]