Facebook still holds the crown as the most utilised social media tool by marketing professionals across Asia.
According to the latest report released by EMR Asia, a specialist marketing recruitment firm, 85% of marketers claim they are active contributors on the networking platform, frequenting at least once a week.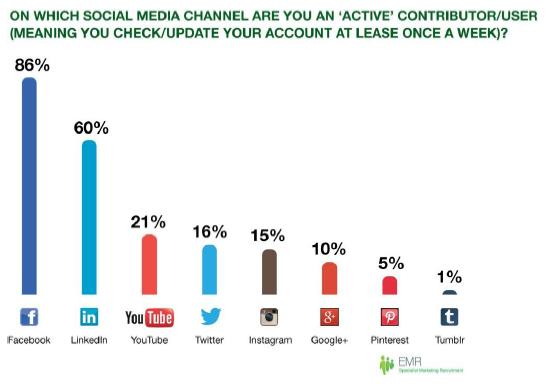 LinkedIn (60%) followed in a close second with its recent push in Asia while Twitter and Pinterest performing under expectations with only 16% and 5 % of active users, respectively.
What can marketers can away from this?
Social media has evolved from being a peer-to-peer communication tool to a platform where current news, opinions, and brand credibility are built and shared. Marketers see the importance of having social media presence and this shift is a display that social media is, in fact, a significant part of the marketing blend.
Monica Bermeo, managing consultant and practice lead at EMR said that social media is no longer just a 'social' medium for personal use, despite its name.
"The phenomenal opportunities to engage with customers and raise brand identity have not gone unnoticed by organisations resulting in a huge rise in the number of roles now available for digital marketing specialists – a job which barely existed 10 years ago."
Further findings of the report revealed that male are more actively on social media to push brands and engage with customers versus female.
Sixty-six per cent of men use LinkedIn as opposed to female at 56%. The reasons are said to be because LinkedIn avails a channel for individuals to research other companies, connect with past business associates and generate face-to-face networking opportunities.
Women tend to gravitate towards Facebook, with 93% of respondents claiming to primarily use its platform compared to a third quarter of men.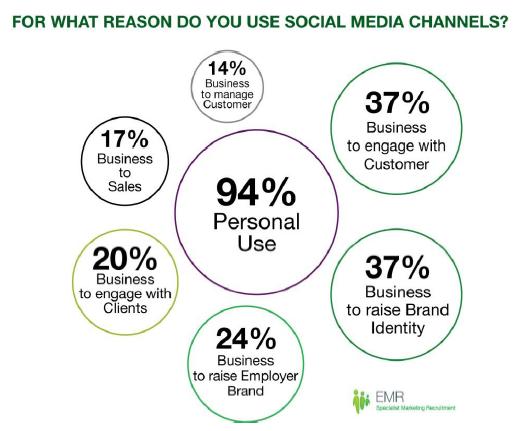 Potentially, this data reveal where marketers planning to use social media as an advertising avenue should place their ad spends. Target audience among the different social media are clearly distinct and differs depending on its content.
Social media has become crucial to marketers in Asia looking to drive brand awareness and formulate successful campaigns.