Although Facebook remains to be the biggest social platform, the latest GlobalWebIndex shows it is the only major network to have seen a drop in active usage during 2014.
On a monthly basis, the report shows more people are visiting YouTube than Facebook; whilst Pinterest, Tumblr and Instagram were the biggest climbers in the social networking space. LINE, Facebook Messenger, and Snapchat being the fastest growing apps.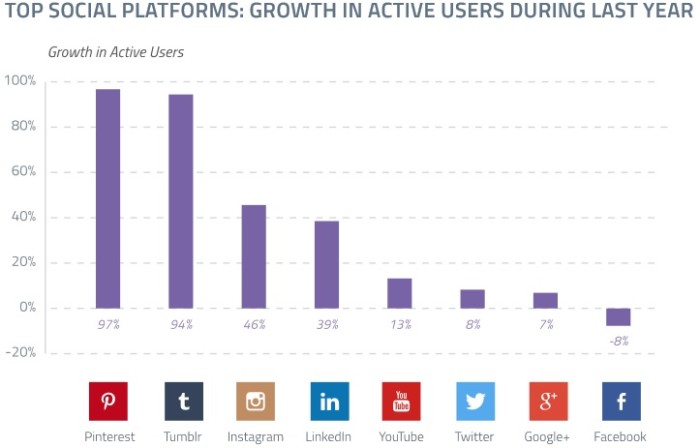 Facebook still has the most members and active users in 2014, however, it is the only major network to have seen a drop in active usage by 8%.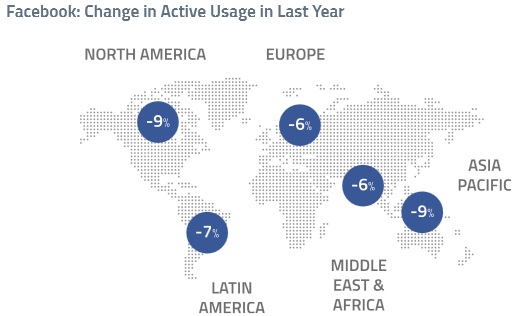 The drop was due in large part to the multi-networking trend.
The research finds that people now have accounts on more than five social networks on average, and are actively using more than two of them; whereas the average Facebook user was actively using more than two social networks back in 2012, they are now active on more than four.
This huge cross-over between social networks is led by APAC-based countries, where users tend to own accounts on global networks such as Facebook and Twitter as well as locally popular ones such as Sina Weibo and Tencent Weibo, especially the Chinese.
According to the index, Chinese internet users are actively using four networks on average, the highest in APAC. Many of whom are using VPNs to access restricted global platforms while also engaging with nationally popular sites like Youku, Qzone and RenRen.

When we look at teens, the much-coveted and trend-setting audience for marketers, YouTube also trumps Facebook as the "coolest" platform. While 37% of adults name Facebook as the "coolest" network, just 14% of teens agree; the second "coolest" network for teens went to the Facebook-owned Instagram.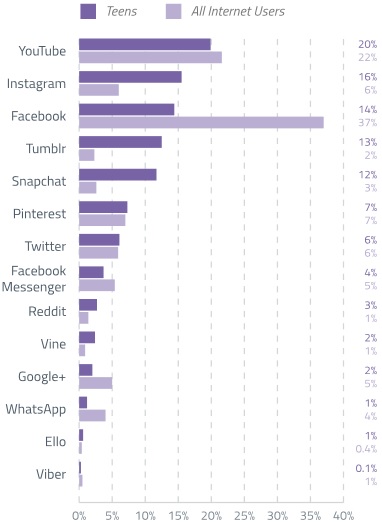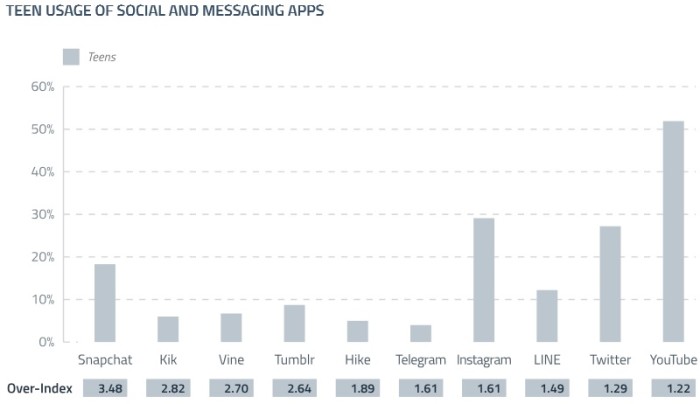 GlobalWebIndex is a research company that provides market research study on the digital consumer. This quarterly report on the latest trends in social networking interviewed 50,000 internet users across 33 markets spanning APAC, EMEA and the Americas.