Malaysian consumers like to shop and they are very much ready to dish out their dollars online.
According to a recent survey by Adobe, Malaysia is seeing consistent and steady growth in digital ad spending, with the segment seeing a 20% growth since last year.
The study also found that Malaysia has a strong online penetration rate (66%) with around 20 million users, and although the forecasted growth is within single digits, there are strong areas of opportunity. With some of the highest usage rates of desktop and mobile online, Malaysian consumers are relatively more reliant on the internet than others.
Today, nearly 80% of Malaysian netizens stream or download online video content each month, while 42% of Malaysian netizens watch TV content and movies via the internet.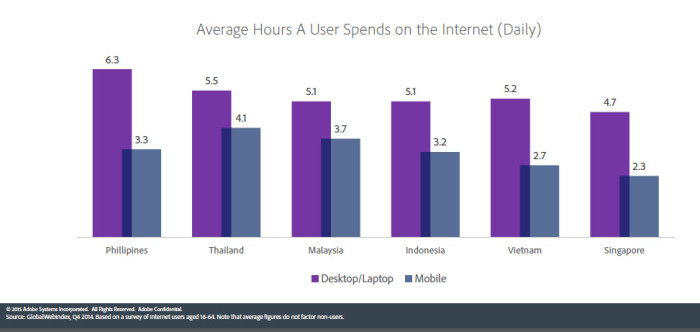 Malaysians also prefer to begin their online customer journey through Google Search. Nearly 69% of respondents indicated this was their preferred means of finding out more about the products they are interested in.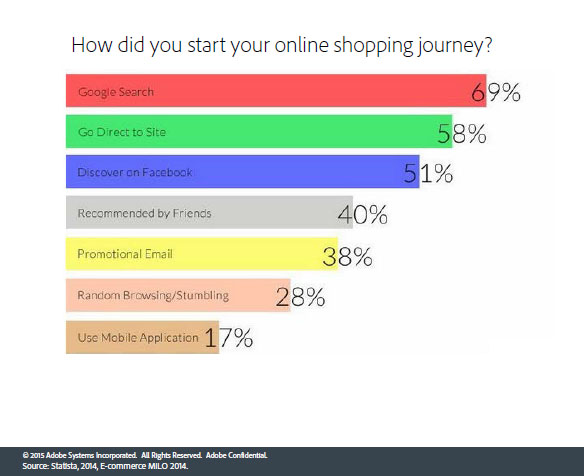 Social media also has great potential in Malaysia as 51% of consumers also discover and find inspiration to purchase products from brands on Facebook.
Malaysian citizens view social network sites 14 billion times a month, which according to Adobe, is almost 731 times per person. They have an average of 233 friends on Facebook per user which is nearly 80% higher than the global average. Meanwhile, 70% of Malaysian users refer to a brand's social media presence before making a purchase decision.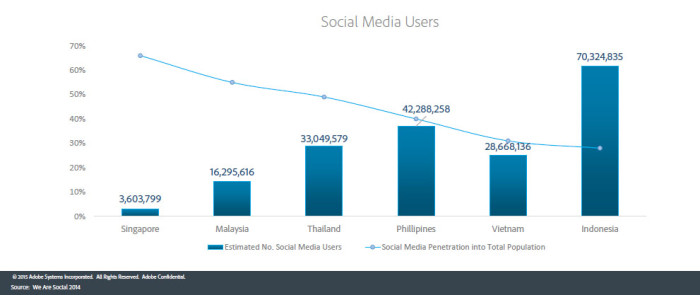 Malaysia came second to Singapore with a social media penetration of 64% with almost 19 million users and considering the consumers' social media maturity, social is a strong opportunity to engage the Malaysian market.