For us at Zouk, we work pretty much like a small boutique agency, where the idea, creative, marketing and execution is all done in-house for all our campaigns. Our objectives of sending the mailer are to share our design thought process, and to communicate how it translates to the eventual set and decor at the club.
Our target audience is our base. We don't use any ATLs for our campaigns, but focus more on social media, word-of-mouth as well BTLs such as EDMS, flyers and magazines.
On occasion, we do have on-ground activations or pre-event marketing activities for the respective events. For us, EDMs are the main strategy, and it allows us to work on target marketing and segmentation. However, direct mailers are one of our key channels for marketing. Receiving a physical invite or flyer is part of the whole experience, and therefore, is still very much a focus for Zouk.
Each year for Zouk, Christmas Eve is one of the biggest nights for us in terms of showcasing our creative team's design thought process. It is then translated to an elaborate set where we spend at least SG$30,000 on the ground.
It is about creating a visual and audio experience that is over the top when they come for the night. We had worked on the concept of a "steam-punked" Christmas. For this event, the target market is 18 to 45 years old, but it includes anyone young at heart and is able to appreciate design and music.
Objective
To reach out to Zouk's young audience for its Clockwork Fairytale event.
Idea
Send out a well-designed direct mailer for a more personal touch.
Results
Full capacity for the whole Zouk complex at about 4000 for the event.
The writer is Sofie Chandra, head of marketing and events, Zouk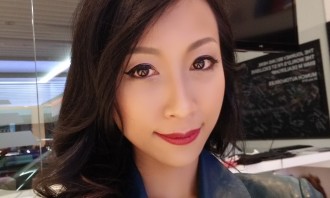 The Direct Mail Case Study is brought to you by Marketing Magazine in association with DMrocket