When agency Up & Up first started in 2003, it sent direct mailers to clients and partners during the Christmas period. However, it quickly found that recipients were not paying particular attention, because they were being inundated with Christmas gifts and hampers during the holiday period.
Hence, the agency decided to start its own tradition of sending out Chinese New Year cards based on the Chinese animal zodiacs to clients, business partners and friends. This year marks the 12th time the agency has sent out Chinese New Year cards, bringing the zodiac theme to full circle.
The objective of the card remains the same – to wish clients, business partners and friends of the agency a happy Lunar New Year in a memorable manner, with a secondary aim to remain on their radars when it comes to new briefs or initiatives.
While most of the previous cards featured the agency's staff in one way or another, this year's card took a different approach. Instead of showing its staff, their desks were featured complete with their designation and a tongue-in-cheek message about said staff.
This included a mention of a staff member with sinus issues, one who shops way too much online, one who lives for mahjong and one who wears bunny slippers around the office. This year's card was conceptualised by Up's art director Teo Hong Jun, writer Daphne Tan and designer Lim Xin Yi.
The response was positive as it usually is with recipients following up with the agency to convey enthusiasm for the card. Up's CNY cards often serve as an ice-breaker when it comes to Lo-Hei lunches during and after CNY.
Some of Up's clients have gone as far as to keep most of the agency's cards until today.
Objective
To wish recipients a happy Lunar New Year and also remain on their minds when it comes to new briefs or initiatives.
Target audience
Clients, business partners and friends of the agency.
Results
The direct mailer was well-received by clients and business partners to date. In terms of business leads, the agency was invited to pitch for at least three accounts.
The writer is Teo Hong Jun, art director at Up & Up.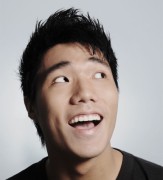 The Direct Mail Case Study is brought to you by Marketing Magazine in association with DMrocket.