Financial sustainability is the biggest concern among four people running digital news sites, who were speaking at the "Building your own digital domain" panel at the New.Now.Next Media Conference 2014 organized by the Asia chapter of the Asian American Journalists Association (AAJA).
The youngest news site represented at the panel was Coconuts, founded by Byron Perry in Bangkok just two years ago.
Its most popular video is one about people dressing up as Mexican gangsters in Bangkok, which has garnered more than 277,000 views.
Video: Courtesy of Coconuts Bangkok
"For us, this tongue-in-cheek kind of content is a lot of our bread and butter. We have a different voice and we like to think of ourselves as funny, offbeat and cool. This video went super viral, we got a lot of press for it and I think it really showcases our style," said Coconuts' multimedia director Alexander Hotz.
Most of Coconuts' advertisers are brands targeting young, urbane, educated and wealthy customers.
Hotz said the site was trying to adapt innovative monetisation strategies used in the US and apply them in the Asia context, such as sponsored content, rather than traditional advertising, which he does not see as sustainable in the online world.
"Traditional news organisations have the luxury of subscribers, an established voice and a trusted identity. We don't have that, so for us, it's about finding very creative ways to monetise," he said.
"Internet companies are defining modern journalism. Some sites have found a way to build successful online brands and they have done it not necessarily through the traditional route of advertising. Anybody who is trying to support a business with just online advertising knows that it is very difficult."
Kenneth Tan, managing director at Shanghaiist, agrees.
"The fact is advertisers are still a lot more willing to put money into print than online," said Tan, whose English-language news site dedicated to Shanghai, is just getting close to breaking even after running for nine years.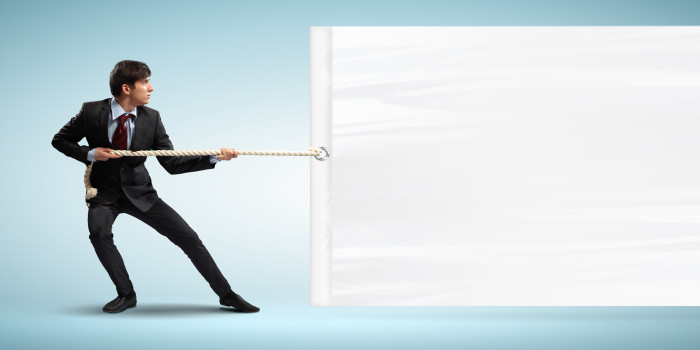 His team works out of his living room in Shanghai.
"The biggest challenge for Shanghaiist has always been the search for profitability and sustainability. We're an English language news site from China so it's actually very difficult to get advertisers," Tan said.
Jokingly, he added: "If you look around at the publishing world, some big-name newspapers are losing millions of dollars every year so I don't feel that bad."
Companies that advertise with Shanghaiist are usually those hoping to reach out to expatriates living in Mainland China, such as travel agents, airlines, insurance companies and bars and restaurants in Shanghai.
Apart from sponsored content and banner ads, advertisers are also interested in the site's social media reach, where it has more than 81,000 Facebook fans and 36,000 Twitter followers.
Tan says most of the site's traffic comes from social media, with only about 15% of total online traffic passing through its home page.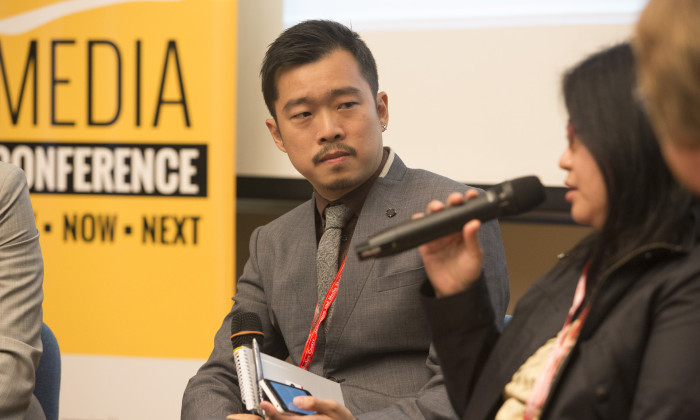 Photographed by Kevin Cureau / Journalism and Media Studies Centre
Traditional journalists, who are accustomed to think about editorial content rather than advertising, may feel uncomfortable thinking about how to attract readers and advertisers, says Hotz, who also has a traditional journalism background.
"It was really uncomfortable for me when I first started thinking about, 'How do we get people interested? How do we attract advertisers?' That really is the future if you want to have a job in media. Realistically, it is very important if you want to run a successful business," he said.
Advertising revenue is less of a concern for independent news site InMedia, which is more reliant on individual donations to fund the site.
Its team has three full-time staff for community building, admin work and office management, with content generated by 20 volunteers. The site only has one banner ad where NGOs and government organisations may advertise.
The site features entertainment news posted by users, but the site's real edge is exclusive activist news, says Oi Wan Lam, founder of InMedia.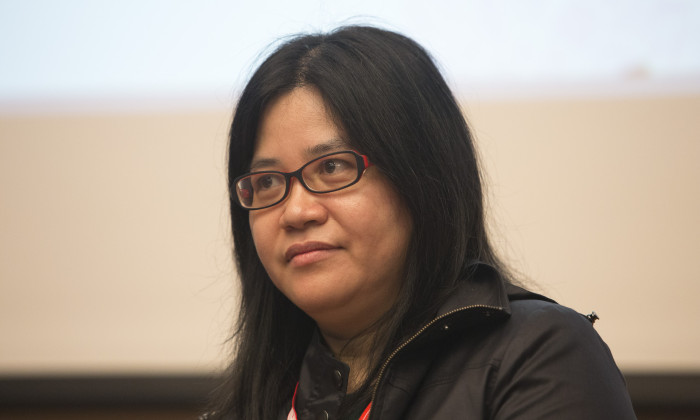 Photographed by Kevin Cureau / Journalism and Media Studies Centre
She says she established the news site because of a need for alternative media, free of affiliations with political groups in Hong Kong.
"In 2003, half a million people rallied against Article 23. After that rally, there was a lot of political pressure put on local press. Some newspapers kicked out a number of writers who had regular columns and some radio talk show hosts were sacked. There was a very strong need for alternative media. At the time, there were a number of initiatives and InMedia is one of them," Lam said.
Her team operated an English version of the site InterLocals from 2005 to 2010, but it closed down due to a lack of resources for English-language editing and translation.
Lam describes her site as a nightmare for public relations people.
"In HK, the government and the PR sector is very good at media massage," she said.
"For example, the public relations team at Ocean Park wanted newspapers to write about the birth of their animals. We would write about the death of their animals – that's why I say we are a kind of nightmare for the public relations."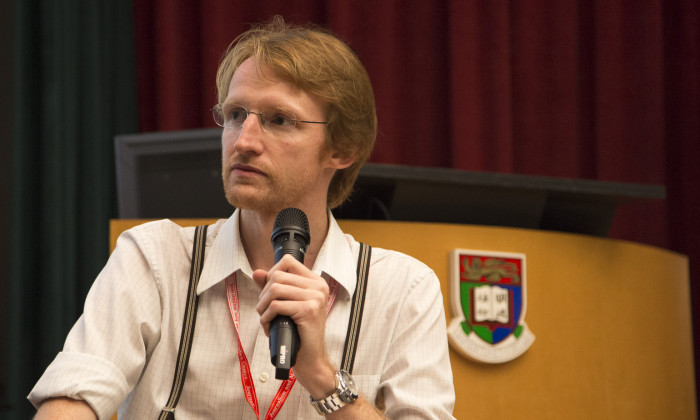 Photographed by Kevin Cureau / Journalism and Media Studies Centre
Another activist-type blog is the local English-language Hong Wrong site founded by activist Tom Grundy in 2005 as a platform to voice his own political opinions.
"When I wrote a lot of satirical pieces, the traffic organically flowed from there," said the blogger, who also prefers to use external links rather than to explain something in detail.
With a full-time day job, Grundy says financial sustainability is not too much of a concern for him and he pays for the site's hosting using the revenue generated through Google ads on the site.
Grundy shares his tricks for boosting web traffic for a grassroots news site in a cost-efficient way.
"I use WordPress, ad rotations, banners and Google ads. A lot of traffic comes from Facebook. Recently I put a few hundred dollars for boosting posts and paying for sponsored ads on Facebook. I also use search engine optimisation to help your site show up in Google when certain search terms are used," he said.
[Top image]: Shutterstock