Diageo has made its marketing lead for Moet Hennessy Diageo China its new Southeast Asia marketing lead.
Siew-Ting Foo, previously marketing director of Moet Hennessy Diageo China has been appointed to newly created role of marketing director of Southeast Asia, effective from August 2014.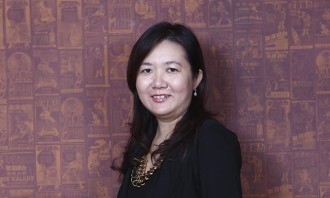 In her new role, she will lead Diageo's new Southeast Asia consumer marketing organisation, working closely with in-market teams to develop and execute marketing strategies. More details on the new division to follow.
Foo has over 18 years of marketing experience, having held a range of roles at international consumer goods companies, including Diageo, Mars and Unilever. She joined Diageo in 2006 as Asia Pacific marketing manager for Diageo's Whiskey Portfolio, with core responsibility for the launch and roll out of Singleton, Diageo's malt whisky brand. In 2007, she became Asia Pacific brand director for Diageo's Whiskey Portfolio. In 2011, she was appointed Johnnie Walker's brand director for MHD China.
Graeme Harlow, managing director, Diageo Southeast Asia, said: "She will be an asset to Diageo's operations in Southeast Asia as we aim to take our consumer marketing strategy to even greater heights."
Brands under Diageo include Bailey's, Johnnie Walker, Smirnoff, Windsor, Buchanan's and more.