Dell Philippines gets closer to both the average consumer and the hardened IT in the Philippines with its second Dell Solutions Tour in the country held Wednesday.
The trade event makes a comeback not just for the sake of introducing new products but to give Dell's top regional execs a chance to speak directly to business partners in a bid to establish more personal and responsive relationships in the country.
Held at the SM Aura SMX convention center from 19 – 20 March, the Dell Solutions Tour involved numerous sessions with subject matter experts to talk about technical topics ranging from cloud computing to digital forensics.  Average folk were not left out by setting up interactive kiosks to let mall goers hold and tinker with Dell's newest line up of products from laptops, tablets.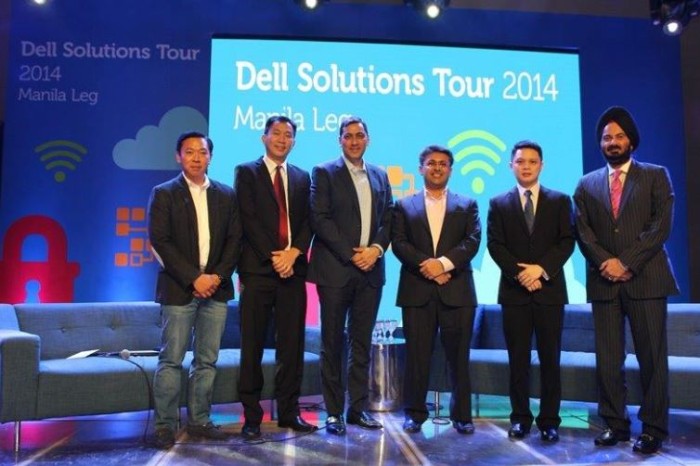 If there is one thing Dell is expecting to get out from the event, Christopher Syling, business development manager for Intel Philippines, says it is to "allow our customers to find solutions to their needs."
"It's not about the product. It's not about the PC, server or tablet. It's about problem solving and venues such as this allow that. It fosters networking with different partners and customers."
Customer relationships have been critical to Dell's growth - a company deeply rooted on direct marketing since Michael Dell started the company in 1984.  Direct marketing has allowed the brand to present itself to as more approachable to consumers, making computers that are customized to their needs and typically cheaper since the "Dell Direct Model" cuts down on distribution costs. And has become more important to Dell since last year when the company announced that it has become a private company.
The next stop of the Dell Solutions Tour in the region is Kathmandu, Nepal on 10 April and Hanoi, Vietnam in 22 April.
(Picture from left to right:  Mon Delos Reyes, Multinational OEM Accounts Consumer Channels Group, Microsoft Philippines; Christopher Syling, Business Development Manager, Intel Philippines; Sumir Bhatia, Regional Director, Enterprise Solutions, Dell South Asia; Saleh Haji Munshi, Managing Director, Indonesia and SADMG, Dell; Christopher Papa, Country Manager, Dell Philippines; Harjeet Singh Rekhi, General Manager for South Asia Developing Markets, Dell)