Boasting a combination of good looks and legendary sporting prowess, former soccer star David Beckham has become something of a staple on fashion campaign billboards over the years.
German sports gear giant adidas has partnered up with its football brand ambassador Beckham as an undercover delivery man, to make a surprise appearance at La Salle College in Hong Kong to present the autographed footballs to the students yesterday.
Over 20 members of the La Salle College 2015/16 boys football C grade champions team underwent training led by guest coach Tom Byer, adidas Greater China grassroots football ambassador yesterday morning.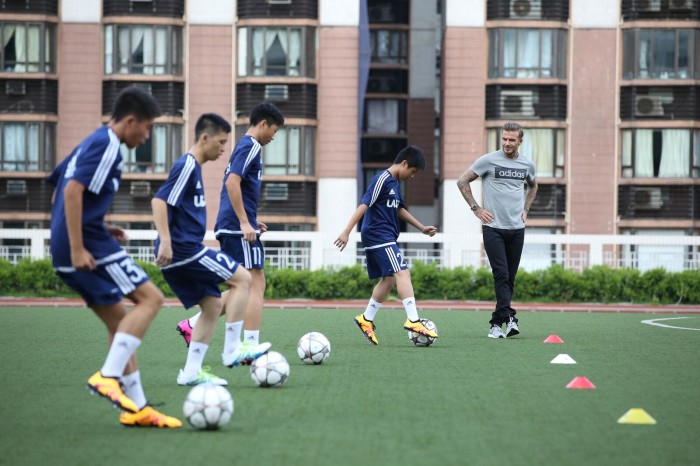 Beckham surprised all those on the football pitch by carrying the footballs to the thrill of the football team members.
He interacted and mingled with the young footballers, as well as presenting 30 autographed adidas mini footballs to the students.
La Salle College principal Steve Hogan in turn presented Beckham with a La Salle College football team jersey bearing his name as a token of appreciation for his visit.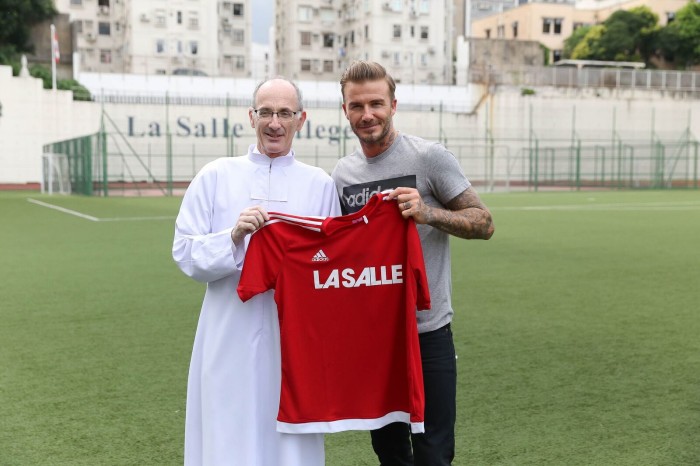 Before the visit, Beckham also hit town for Kent & Curwen's 90th anniversary celebrations and made a stop at his wife's fashion boutique to check in on proceedings.
In order to nurture the next generation of young footballers, adidas Hong Kong is dedicated to developing local young football athletes training programme, helping schools to nurture young footballers with potential. The programme seeks to provide schools with better football equipment to aid their training of young footballers.
The programme will start accepting registrations on 4 July, providing a total of 2016 footballs to over 200 local primary and secondary schools on a first-come-first-serve basis.