We know customer service and experiences matter - but here's exactly how much.
Over 80% of respondents, in a latest study by software company LogMeIn and customer experience strategy management consultancy firm Fifth Quadrant, indicated having issues related to the customer service representatives.
The survey consisted of 1,500 respondents from across countries across ASEAN.
Almost eight in ten consumers (76%) stop doing business with a company following a poor experience. Other than defecting on the brand after a bad experience, 72% of consumers also indicated that they have actively advised friends and family to avoid a company that delivers a poor experience.
These are telling of the detrimental effects bad customer service can have on companies.

The research also studied the journey consumers take to interact with brands or companies. It was found that consumers first go through online channels, before progressing to traditional then mobile channels. An average of 2.8 channels are used per customer query.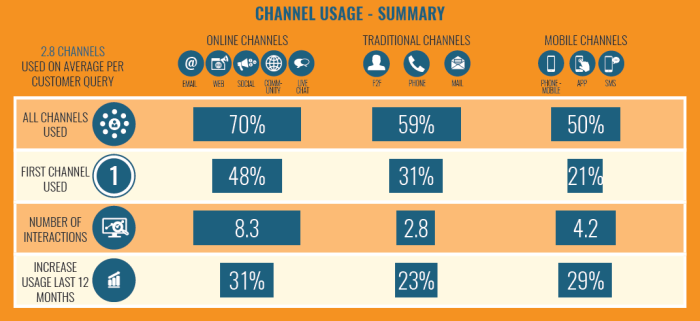 Almost 69% of consumers indicated preference for online and mobile channels, which are currently not as efficient as traditional channels for query resolutions due the higher number of interactions digital channels require.
Of the various customer service issues consumers face, the top two sources of consumer frustrations lie in automated telephony systems and the time taken to reach a representative that can resolve their query.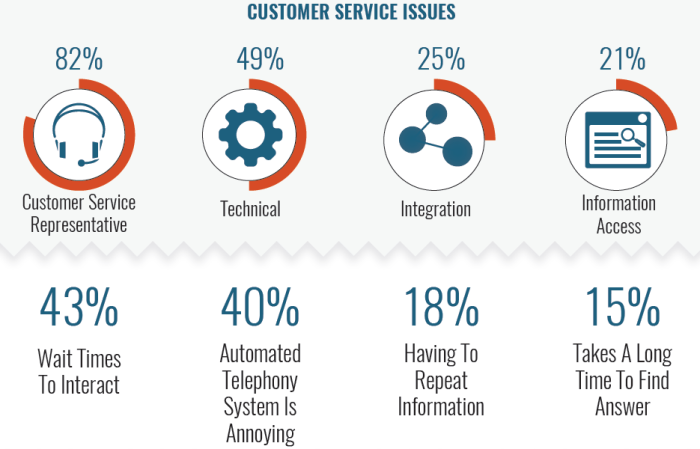 Consumers also reflected annoyance at the need to repeat information across platforms and the long time taken to resolve their cases. A quarter of those surveyed expressed high customer service satisfaction, while 31% expressed low satisfaction and the majority (44%) in the moderate levels.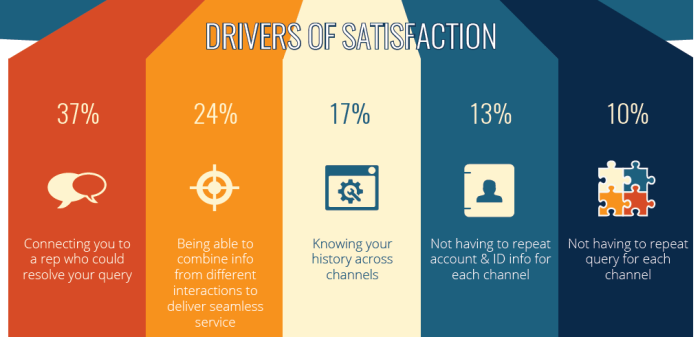 So how do you make customers happy?
The top driver of customer satisfaction was the ability to connect consumers to representatives who could resolve their queries or problems.
The remaining drivers of satisfactions points to the general direction organisations need to take in the future. One of which is to ensure they have integrated systems in place to track customers' history across channels in order to deliver a seamless experience. In support of this, close to 80% of consumers expect businesses to combine information collected from different interactions to provide a seamless service.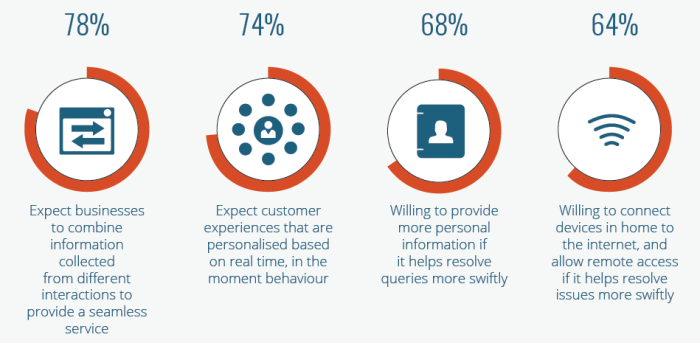 Majority of consumers indicated that they are willing to provide more personal information (68%) and connect devices at home to allow remote access (64%) in return for more personalised and seamless experiences that delivers faster resolutions.