An industry heavyweight, Publicis' chief creative officer Ajay Vikram has come a long way since he first cut his teeth in the industry as a copy writer. He tells Marketing about his journey as a creative.
How did you stumble into this industry?
I could write a little, I could draw a little and I had a little interest in a lot of things. Imagine my surprise when I found out there was a job for people like that.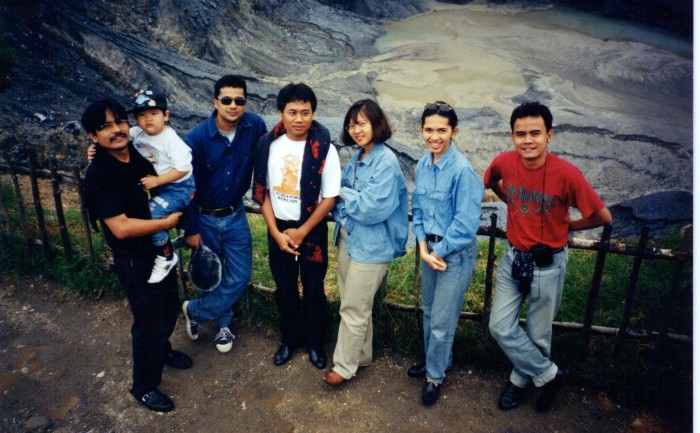 How do you get inspired when you aren't?
Real life can truly give your imagination a run for its money. For example, I clearly underestimated the power of cats.
What's the most frustrating thing about being a creative?
I can't see being creative as frustrating. Quite the opposite because being creative is all about finding your way out of a fix. One thing that does frustrate me in the business though: people don't seem to get that creative is a team sport, not an individual pursuit. It's more football, less tennis. It takes a team working together to come up with stuff and yet we often try and pin success on individuals, creating a star culture. And, in my view, it ends up with the unrealistic expectation that somehow their individual brilliance will just magically solve things. "It's the team, stupid."
Proudest moment in your career?
Many of them were from 2013 – from the Cannes Gold and Silver Lions to the agency winning some 24 medals at CCA to a Grande at Adfest.
[caption id="attachment_43886" align="aligncenter" width="560"]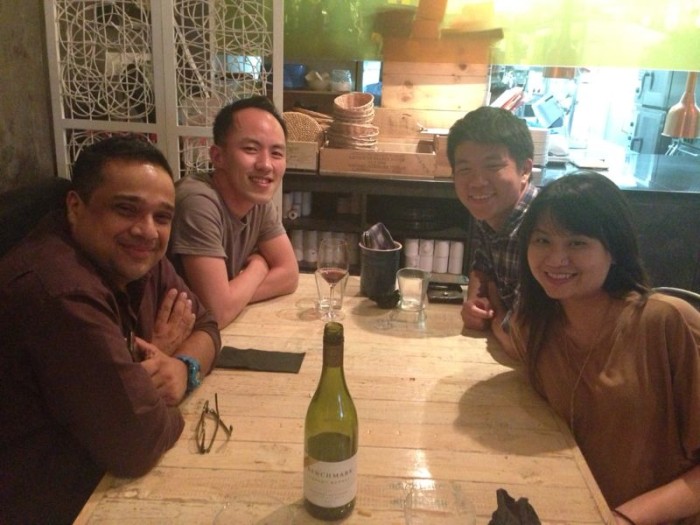 The team behind the world's No.2 most awarded print campaign – Dunstan Lee, Tan Ziwei and Xiulu Chua.[/caption]
Publicis Singapore has the No.2 most awarded print campaign in the world, according to the Big Won. But I'm proud, less about winning and more of an incredibly hard-working team, who truly deserved every bit of it.
A mistake in your career you won't forget?

Interviewing someone for a job and neglecting to get back if they aren't picked for it. Very often, it has nothing to do with the individual and there are a whole bunch of factors involved in why X gets chosen over Y. But we sometimes forget that at the end of the day, everything's personal.
Mentor you look up to most?
Sonia Bahl (my chance to thank the first creative director who took a chance on me at JWT). She quit the business long ago to write film scripts.
And again, all great work is a mentor. The influence has not been one person as much as the work they've created. Who hasn't followed in the footsteps of "Think Small"? or "Think Different"? How could you not learn from an Old Spice or a Red Bull jump?
Advertising's not an easy business. What's the meanest thing you've heard someone say to anyone in the industry?
The meanest thing you can do is kill an idea even before it has a chance. As the saying goes, "Any fool can burn down a barn, but it takes a carpenter to build one." Criticise by all means, but do it constructively.
What about the harshest thing anyone has said to you in your career?
Now that you ask, I suspect I've always worked with the nicest people in the world.
And the harshest thing you have said to anyone at work. And do you regret it?
Having to let someone go. There's nothing more harsh, and you regret it every time. If not from a business perspective, then just as a human being.
What's the dream brand you'd like to work on and why?
The as-yet-unknown-brand that knocks on your door, and where we get to start from a blank page and it goes on to become a Starbucks or Google (yes, I get they got there without the help of advertising as we know it).
Weirdest thing you've ever done in your career?
If weird can be interpreted as "unexpected", then perhaps it was to be managing director of Bates 141 in Malaysia for two years. It was good, it was fun, it was profitable and reinforced my belief that it's really good for a creative to run an agency at least once to truly understand the business and not be relegated to the "creative" sandbox.
What makes the difference between an average creative and a mind-blowing one?
I'm going to steal a quote here, which I believe is Jonathan Ive's – "It's very easy to be different, but very difficult to be better". A mind-blowing creative is someone who somehow knows how to reduce an idea to its simplest essence. The trick is in the "somehow".
If you weren't a creative what would you be?
Aspiring to be one.
How do you wind down on the weekends?
I have my hands full ;)