Marketing an e-commerce platform is a tough nut to crack, especially if your product will go cold in an hour or two.
Restaurant meal delivery service foodpanda, available in 45 countries, has expanded to Hong Kong and is looking to apply marketing strategies used in other countries to Hong Kong.
It runs a Chinese and English mobile app and website where users can order cooked meals from restaurants across the city with bilingual operators running a hotline and live chat feed to answer queries.
With over 120 restaurants on board, the company hopes to work with 400-500 restaurants by the end of this year.
The company is funded by Berlin-based incubator Rocket Internet and makes money by charging restaurant owners commission.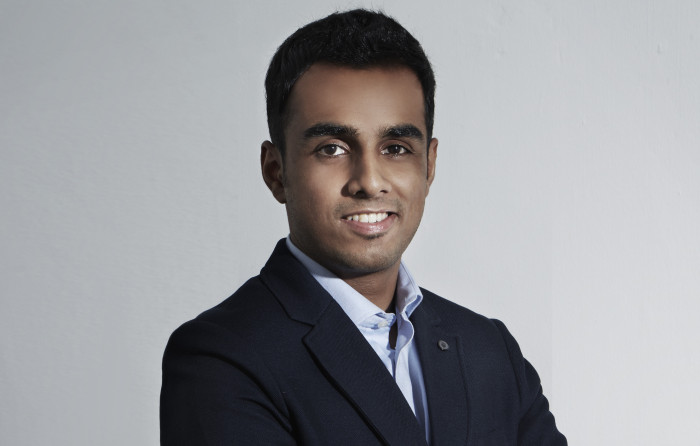 Chinmay Malaviya, co-founder and managing director of foodpanda Singapore and Hong Kong, argues that foodpanda is primarily a marketing company rather than simply a delivery firm.
"We are helping them do online and offline marketing.  We take care of the whole experience," he said.
The company advertises itself on Google ads and social media, and stages flash mobs and gift card giveaways at events by leveraging its namesake: the panda.
Panda Marketing
Malaviya said, "Panda is something so catchy in this part of the world that we are leveraging it as much as possible."

Gimmicks include asking staff members in panda costumes to do deliveries with a twist and to run around Stanley during the dragon boat race and PMQ giving out foodpanda gift cards - especially when the 1,600 pandas arrived in Hong Kong.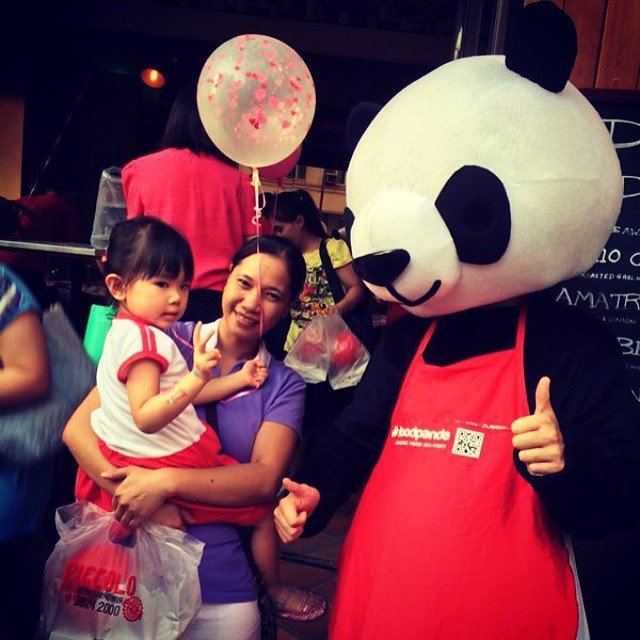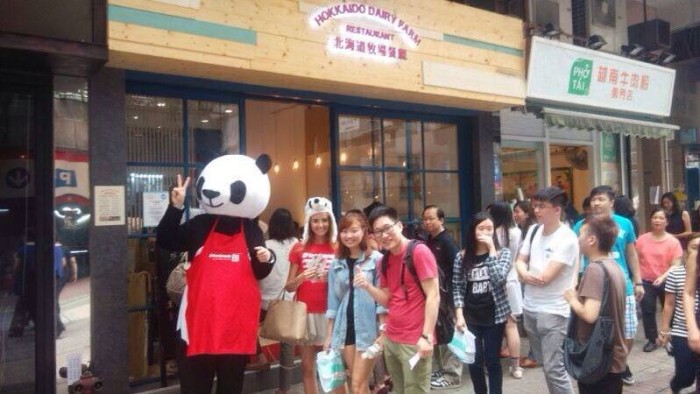 "Whatever is hot and happening, we are happy to be there.  The idea is not to lose out in any way.  Online is very important but offline is where you can also get the market penetration," Malaviya said.
Online and offline campaigns work together to make an impression on the customer until they decide to try out the service on offer.
"Let's say you saw a foodpanda ad on Google today.  The next day, you see an ad on Facebook and then as you are walking down the street in Central, a panda cruises past you," Malaviya said.
"That's when you think, 'Let's try foodpanda.' The market doesn't take it in after your first campaign - they always react the second or third time they see the brand.  So our name is a big asset for us."
TV adds credibility to online and mobile platforms
Malaviya said, "When we launched a TVC in Singapore, we saw the response and realised it's a channel that really works.  TV gets you the mass market and creates a very good image that says, 'It's not just online, it's the real thing.'"
Strategic Partnerships
In other markets, the company works with OpenRice to place a delivery button on the profiles of participating restaurants and to display food reviews alongside delivery reviews on foodpanda's digital platforms.
"That gave us a lot of new customers and plenty of web traffic," Malaviya said.
The company has also struck deals with Samsung and Nokia to make foodpanda a default app on their mobile phones in overseas markets and it is currently negotiating the integration of foodpanda into WeChat and Line to allow people to order food through the apps.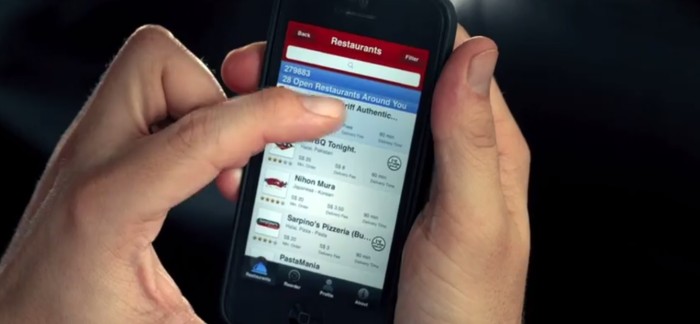 Other partners include banks who offer foodpanda discounts through loyalty programmes, and taxi companies and fashion e-commerce sites who give out free gift cards.
Personalised food recommendations based on data
Malaviya says the company conducts lots of data mining behind the scenes.
"The second time you order from us, I will know which restaurant you ordered from, where you bounced out and what you did or didn't do," he said.
"I would target you with adverts and send you emails or notifications, not to bombard you, but to show you the choices you want to see."
For example, if a customer ordered pizza last week but not this week, the platform would recommend alternative pizza outlets near his or her location.  This is based on the educated guess that the customer did not like the pizza from that particular restaurant or the delivery was late.
Another instance is a customer choosing the Chinese food filter but ordering Vietnamese food.  It could be taken as a reflection of the lack of Chinese food options in the customer's neighbourhood.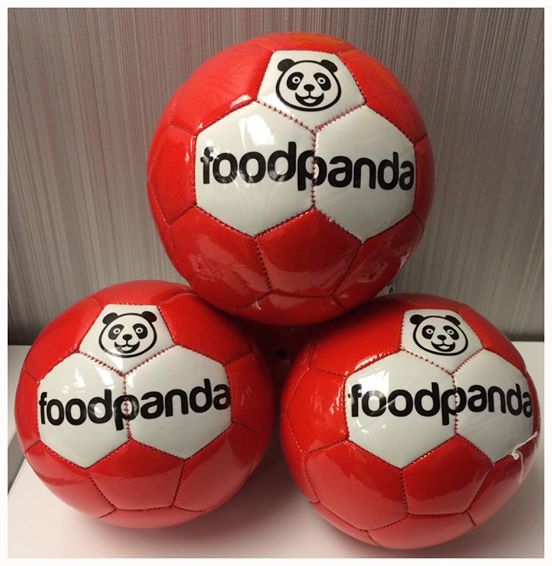 To justify the cost of delivering food and ensure it is still in a good condition when it arrives, restaurants that are too far away from the customer or offer food that would be ruined in a short amount of time, such as steak, would not be displayed to the customer on the platform.
Target expatriates first, then move onto locals
"In the beginning, it's very easy to attract expats because they already have the mindset and behaviour of ordering cooked food online," Malaviya said.
One attraction of the app, for example, is that if a restaurant only has a Chinese menu, it would be translated into English and ordered by bilingual operators on the customer's behalf.  This allows people who cannot read Chinese to try food from restaurants whose menu they usually cannot read.
Malaviya said, "But we don't want to be called an expat company or app. Our challenge is to reach everyone."
"There's a huge market of locals ordering from the local restaurants.  There is enormous potential especially on the Kowloon side which is very much untapped, with many restaurants that don't do deliveries."
Incentivise customers to switch from calling to ordering online
Many Hong Kongers have smartphones but they still order take-out by calling a restaurant.
"We need to get people to switch from calling to ordering online, from phone to app.  What we will do is incentivise people.  Say you order takeout every day on the phone.  I will give you HK$50 off if you buy it online.  If you like the experience, you will come back," Malaviya said.
TVC Credits:
Production agency: Sparkling Eye Productions
Media agency: UM
Producer: Michael Menke
Cinematographer: Max Penzel