Cotton On Foundation has launched a new range of products under the branding platform 'ÄėNot Just'Äô.
The 'ÄėNot Just'Äô product range includes water, mints and tote bags, encourages customers to make small, everyday purchases that make a big difference to local and international communities living in poverty. All of the proceeds from the sale of every Cotton On Foundation product supports their local and global projects.
The organisation collaborated with Grey Melbourne for this initiative.¬†Cotton On Foundation's 'ÄėNot Just'Äô range of everyday products is available at over 1,000 Cotton On Group stores globally including Singapore and Malaysia.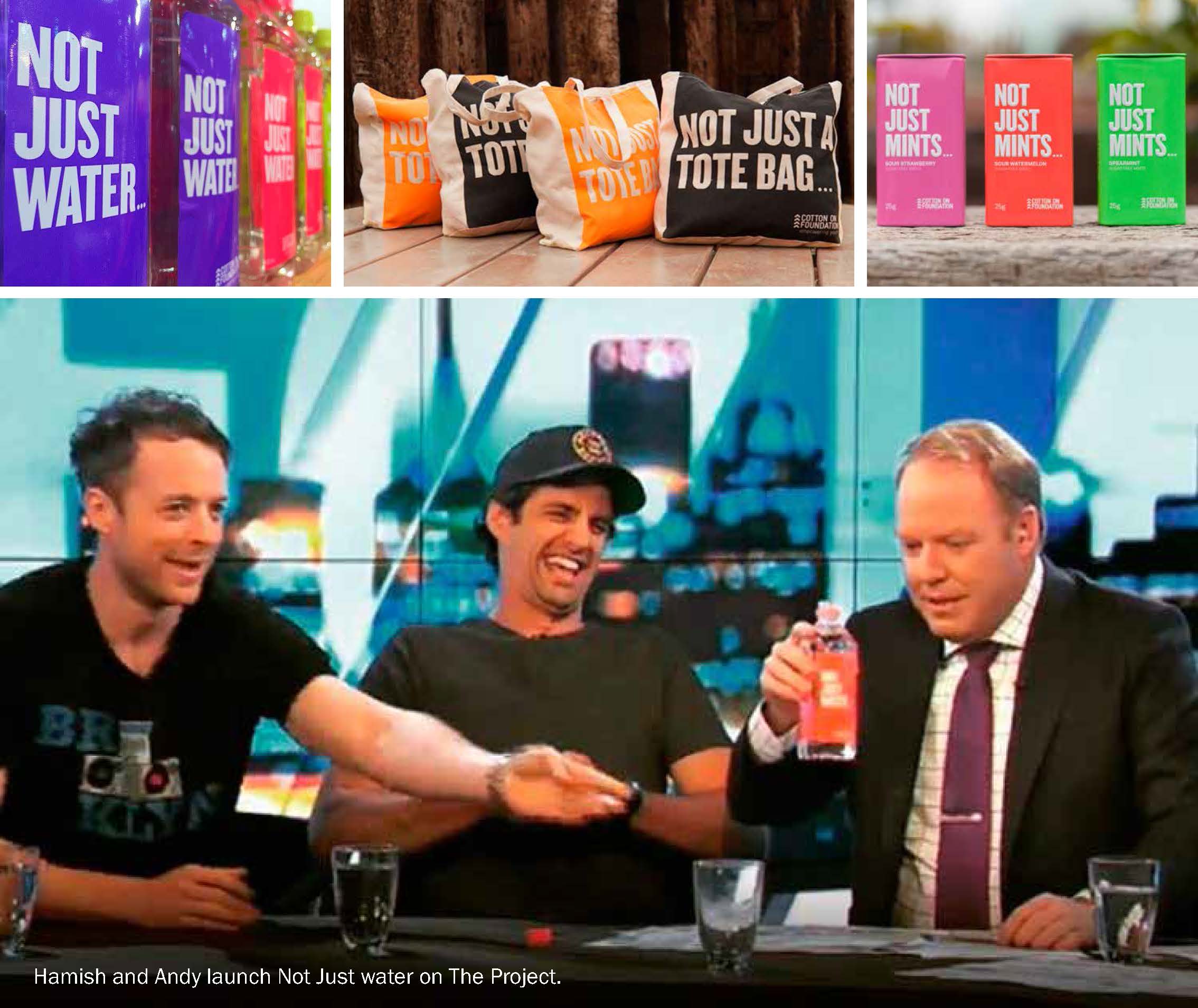 According to Col Kennedy, global head of marketing and e-commerce, Cotton On Group, the brand has seen an uplift in sales of its Foundation products since its launch three weeks ago.
"This new platform has changed the design of our products and the communication we create around them. We look forward to increasing our support to developing communities as a result of the continued uplift in sales," he said.
'ÄúTo many of us, a AU$2 bottle of water barely impacts our bank account, but what the purchase of bottles of water can do for a community in Uganda is change lives. It'Äôs a small purchase that makes a big difference. It'Äôs not just a bottle of water, it'Äôs 70 new classrooms for a community. This is what we hope the launch of 'ÄėNot Just'Äô gets our community thinking about,'ÄĚ Tim Diamond, general manager, Cotton On Foundation, said.
Established in 2007, Cotton On Foundation is the Cotton On Group's philanthropic arm, focused on developing and supporting projects that educate, eliminate poverty and create much needed infrastructure to build a sustainable future.