"Young love is like ice cream: Enjoy it before it melts away!"
Chinese ice-cream brand, Cornetto, has created a series of mobile-first driven interactive experiences with digital media to set off a frenzy of love confessions across the country.
Centered on the theme: "Follow your heart, don't wait," Isobar has created a series of melting digital love letters, utilising a QR code on the Cornetto packaging to help lovestruck teens express their feelings. Consumers can select colorful confession templates, create unique love confessions of their own, and send the love letters via WeChat or QQ to their loved ones. Then the receiver will only have 520 seconds to read the confession before it melts away.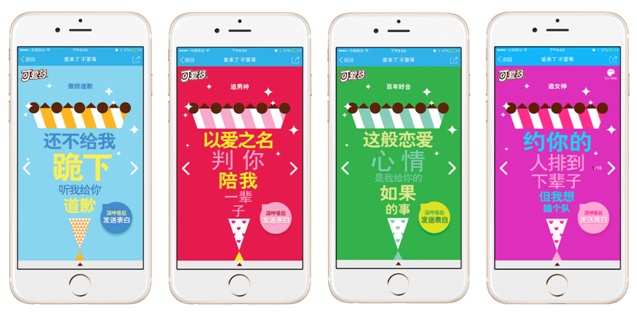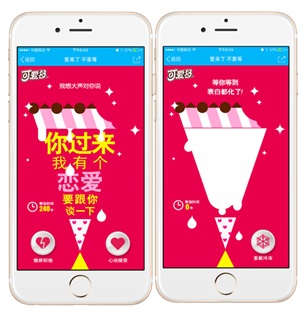 In an effort to bring the online campaign offline, Isobar and Cornetto also introduced the first-ever love confession ice-cream vending machine in China – at multiple dating hotspots across major cities including Beijing, Shanghai and Guangzhou. Everyone can simply take a loving photo with your loved ones using the vending machine's camera, input their love message, and a customised DIY packaging sticker gets printed out, transforming Cornetto ice-cream into an exclusive valentine.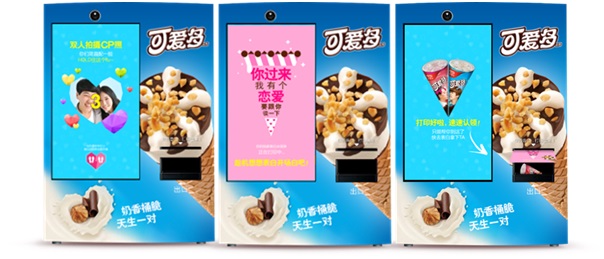 Cornetto has also selected Savoki (Zhao Jiamin) of idol group SNH48 and Lay (Zhang Yixing) of South Korean-Chinese boy group EXO, two of the most popular young celebrities in China to help create awareness for the campaign. The two spokespersons appear lovingly on packages, generating social media buzz for the campaign.
In addition, two hilarious confession videos featuring both celebrities were also launched on the QQ social platform, garnering massive attention from the target audience.
By scanning the QR code on Cornetto packaging, consumers can also get a free emoticon pack featuring the two spokespersons in the QQ emoticon store, or get access to interactive games.

Since the campaign's launch in May, sales for the brand have already increased by 10.6% compared to the previous month. Meanwhile, the campaign has triggered lots of discussions on social media, with campaign impressions totaling over 340 million, and re-posts of over 1.2 million, thanks to postings made by the two celebrity spokespersons.