Asia Brewery Inc. (ABI) has recently re-launched its flagship beer brand Colt 45 with a new look and taste via an integrated marketing campaign titled "brewed for brotherhood."
The brand dropped the old horshoe and bucking bronco logo, replacing it with a golden fist bump emblem, which like the traditional high-five has also become a symbol of friendship and loyalty.The overhaul came complete with a fresh typography and motto "Sanib Pwersa," which roughly tanslates to "joining forces."
Greg Anonas, marketing manager for alcoholic beverages at ABI, explains to Marketing that the new Colt 45 has moved on with the macho, individualistic image common among beer brands to focus on themes of brotherhood and bonding that are cherished especially by Filipinos.
Anonas said that the rebrand was led by an unamaned ad agency based in Singapore.
"Drinking is an experience best shared thats why we seek for out trusted friends to enjoy and create really memorable sessions. In the Philippines, we call them "bros" or "brads"and that is exactly how we want Colt 45 to be seen – a brotherhood," he adds.
In addition to the brand overhaul, ABI also came up with a new taste for Colt 45 to cater to Filipino tastes. Anonas said that they reduced the bitterness in the new brew to better highlight the roasted malt flavor using our from its signature triple-hopping process.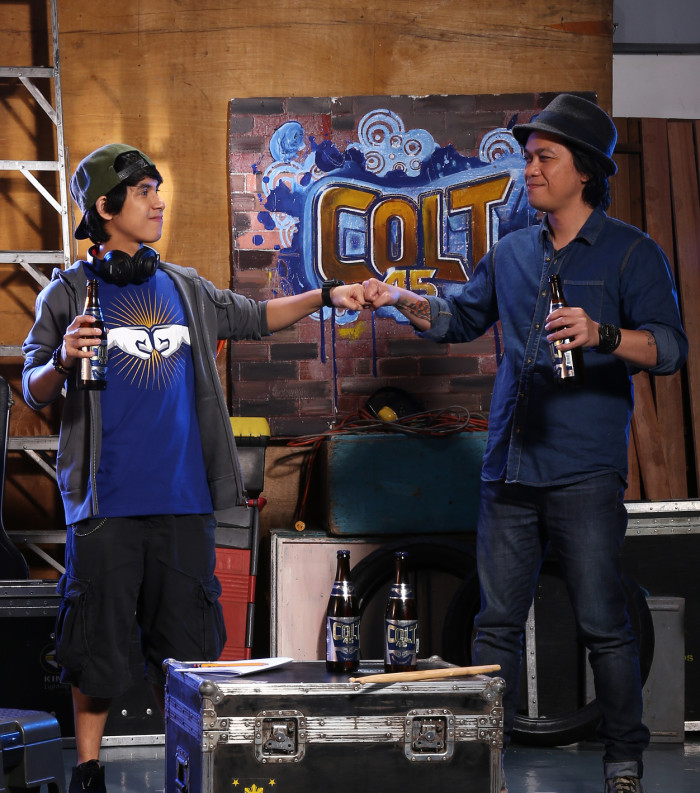 ABI also tapped Filipino hip hop sensation Abra (left) and Filipino rock icon Raymund Marasigan (right) as Colt 45's latest brand ambassadors and to compose the "Sanib Pwersa" anthem for the brand. Keeping true to its new brotherhood ethos, the duo made separate compositions then mashed it up to form a one-of-a-kind song.
"It is always a delight to sing songs that celebrate the Filipino, and in the case of Sanib Pwersa, we celebrate the brotherhood that is uniquely ours," shares Raymund. "Sanib Pwersa is about the story of Filipino brotherhood. How each and everyone contributes something to the table and how great things happen when you and your bros come together."