Coca-Cola's global Taste the Feeling campaign kicked off in Singapore with interactive digital screens by Clear Channel which utilises colour detection to trigger a photo-taking session with Coke.
The cameras inbuilt into the screens are programmed to detect the colour red which will then cue commuters to take a series of photos with overlays of a Coke bottle for a memorable GIF image. The GIF file along with a Coke voucher will be downloadable through a QR code and all approved GIF images will be uploaded onto a microsite.
"At Coca-Cola, we are always on the lookout for new ways of marketing and the latest in innovation and technology to tell our brand story. We are very excited to be embarking on this new form of outdoor innovation with Clear Channel as engaging with our consumers at an on-ground level is definitely something we hope to do more of," said Cindy Lim, senior content manager, integrated marketing communications (IMC) Malaysia/Singapore, Coca-Cola Far East Limited.
Targeted at youths and young adults between 15 to 24 years old, the "Taste the feeling" campaign aims to capture life's everyday moments by drawing a positive association with drinking the beverage. According to Amanda Woo, head of marketing, Clear Channel Singapore, brands are increasingly using storytelling as a main form of communication to consumers.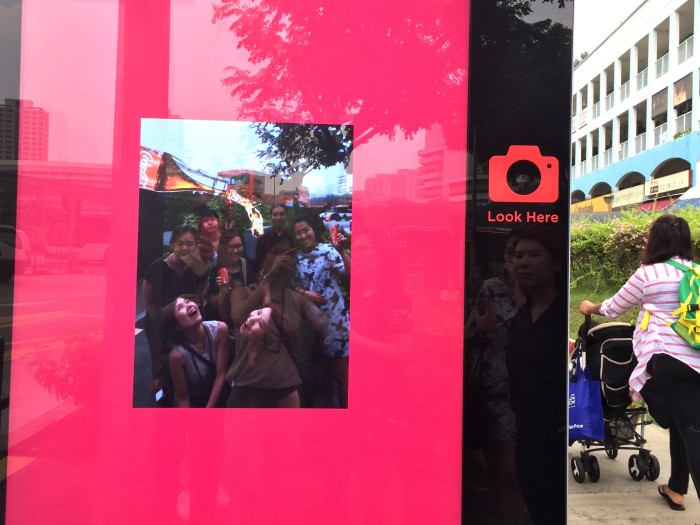 "Coca-Cola not only embraces innovation and technology, but sees out-of-home media as an important storytelling vehicle that reaches their audience at the right moment and through creative ideas and clever social media integration it is able to drive excitement, engagement and talkability. We are confident that the impact of Out-of-Home campaigns with Clear Channel will deliver the brand story, and ultimately build brand affinity and loyalty for Coke," said Woo.