A recent ad by the Coca-Cola Company for its Diet Coke campaign has raised a few eyebrows for cheekily playing with the term "You're on Coke".
The campaign runs with the tagline, "You're on" - next to the logo Diet Coke, done by New York agency Droga5.
Check out this execution running at bus stops in the US, picked up by @david_j_roth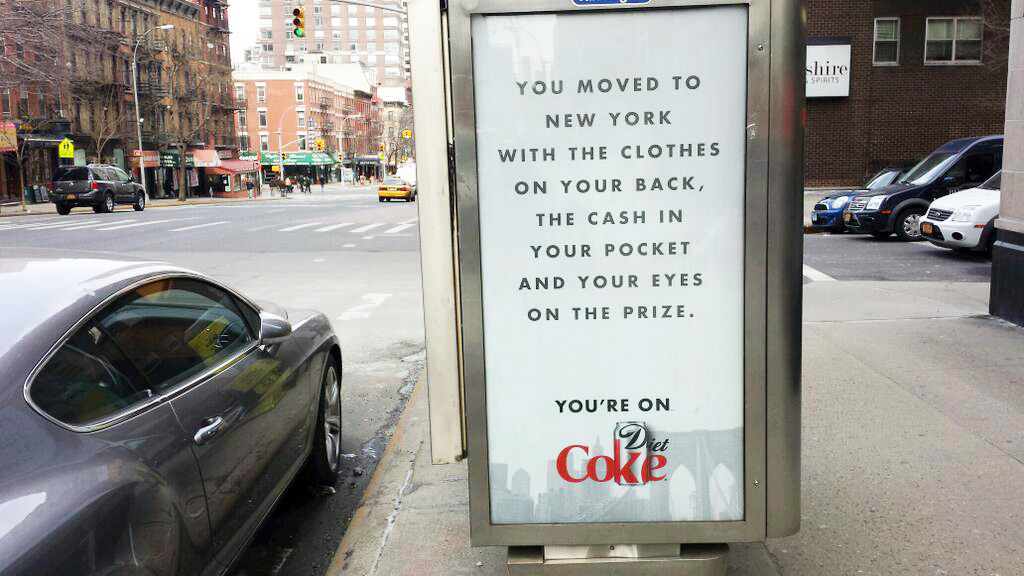 However, the spot that eventually ran (featuring Taylor Swift) looks innocent enough.
Watch the video here:
http://youtu.be/oQ7MunM9TGM
Coca-Cola responded to the queries saying that the advertising is one part of the new campaign for Diet Coke, which is called 'You're On.'
"The campaign celebrates ambitious young achievers from all walks of life and reminds them that Diet Coke is there to support them in the moments when they are at their best […] The Diet Coke logo is the centerpiece of the ad campaign. Diet Coke in no way endorses or supports the use of any illegal substance," a spokesperson told Marketing.
Ironically, this report of an addicted consumer drinking close to 10 litres of Diet Coke ran just two weeks ago in the Daily Mail UK. Was Coke unwittingly more accurate than it expected?