Making sense of the customer journey has never been easy. But it  has now reached a level of complication never seen before. For Club 21, figuring out the symbiosis between online and offline is now more crucial than ever as it  looks to launch an all new eCommerce offering this July, across six markets.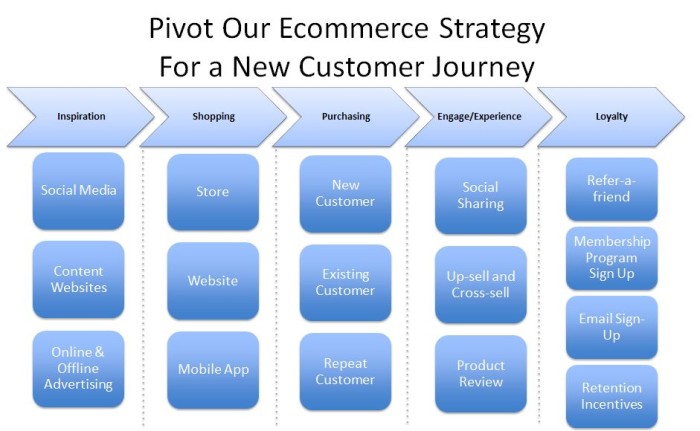 Speaking at the Shopper Marketing conference 2016, Mei Lee, SVP, digtal, CRM and e-commerce, Club 21 said today consumer inspiration before a purchase decision can come from anywhere. And marketers need to know these inspiration points.
"The way we see it, in terms of inspirations, customers are now getting influences from social media and content sites as well as print ads," Lee said explaining that a print ad in a magazine can very much inspire customers to go online to search for the product.
"It is really important for us to be highly targeted and specific and align ourselves with the new customer journeys and touch points," Lee said.
Moreover, with social media channels at the tip of their fingers, modern consumers are often inclined to validate and show their purchases. Brands, at this point, need to interact with the customer to nudge them in their direction to spend with the brad at the next purchase point.
"We are looking at tools to help with social media listening and community management beyond just replying to connect to a point for next purchase. Marketing automation happens at this part of the journey," she added.
Moving to an omnichannel strategy
In the past, having a store front required a different budgeting than online. Stores would have their own marketing budget broken off from a certain percentage of their top line. This budget was usually spent on promotion consisting of print advertising, OOH, digital display radio, events and PR channels with the objective of driving people to store.
But now many customers are simply trying the product in store and then purchasing the same product online. As the world moving into the world of omnichannel, the challenge for Lee and her team is in figuring out how to shift from those marketing activities to digital while still managing a certain model of effectiveness.
"Shopping stage in the past used to be about coming in store. Now it is also website and mobile. So how do we align our budgets across different touchpoints? Yes store, online and mobile all have different ecosystems but the goal should be to align and be consistent throughout," she added.
Lee admits to move in that direction takes a significant amount of integration with technology and people coordination. Nonetheless, it needs to be done.
E-commerce should be our biggest store at the company. It should be the biggest and open 24/7 and we should be able to list as many products as possible.
With the upcoming launch of the website, Club21 is putting its weight behind channels such as SEM, e-mail, display and social media marketing. It is also looking at a target specific geo-platform and online partnership and collaboration with publications along with affiliate and native content strategies.
These might all be standard things but standard things can be really complicated because you need to get it right.
Mobile connections
Lee also added that often the misconception is that mobile is where you have an app and the challenge might be to get people to download the app. But rather, what marketers should be thinking about is how can it be a utility for the customer. One way could be that by using the app in-store, they could get or redeem rewards points. Or using the app to book an appointment with a stylist in-store.
Currently, Club 21 is also looking at different tech partnerships to figure out who its new customers, existing customers and VIP customers are. This will help identify the loyal consumers from the one time spenders.
"Customers need to feel that they will be instantly recognised by the store and know their worth," Lee said. She added that mobile is an area to watch out for with more interesting innovations coming up in recent years.
Another mobile friendly feature the brand is adding is by adding Google directions to its websites so that customers can get directions to store conveniently or call directly.
This might seem basic but in Asia, a lot of companies haven't even checked the box on these features. For me it is about getting our basics right and then we can build from there.
Moreover, having a seamless experience also means the brand can more easily communicate with customers over mobile and will be more accepting to the communications put out by the brand such as mobile advertising, geo-targetting, search history targeting, in-store communications.
Data integration 
Ultimately aiding all these changes would be data. While across the company there are many data sources, a chunk of them are still unstructured. Club 21 is now working towards integrating data from all the sources to come up with a single view of the customer.
"Data can inform how we can go to market and be relevant to the consumer in terms of advertising, trigger campaigns and product recommendations," she added.
In store there is point-of-sales data, where with every single transaction the team knows the customer detail. And online, there is of course even more data at hand such as how many pages the customer viewed, where they spent time, which product they added to cart and the page they last exited. As such structuring the different data points is a must. With the right data at hand it is possible to create a single view of the customer and cross-sell and up-sell seamlessly, according to Lee. She added:
A lot of things might sound basic like merging online and offline, but when it comes to different P&L's and requiring different stakeholders to be on board, it gets complicated.