Idea theft is not new to the industry. It's a gripe on the lips of every agency professional.
With a plethora of pitches in the market, it is easy for clients to take the idea and run with it as their own, simply appointing an agency who would execute the same concept for a lesser price.
Read also: Why it's bloody hard to prevent idea theft
STB gets in agency spat over "recycling" ideas
Bodhisatwa Dasgupta, creative director at Grey Worldwide, Delhi has penned down his thoughts on how exactly to handle this predicament. Take a look.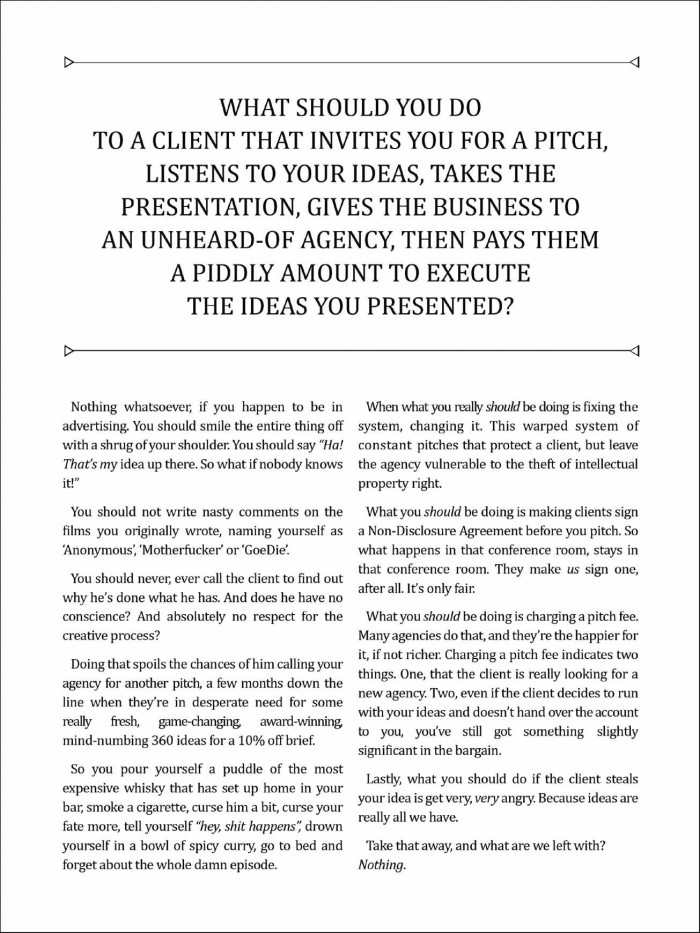 What do you think about the issue?