China has been named the least transparent of the world's top 20 advertising markets in a new study by the World Federation of Advertisers.
The WFA Transparency Index shows issues like arbitrage among agency trading desks, rebates and agency volume bonuses are a core point of contention between advertisers and agencies.
This is the first time the report has been published.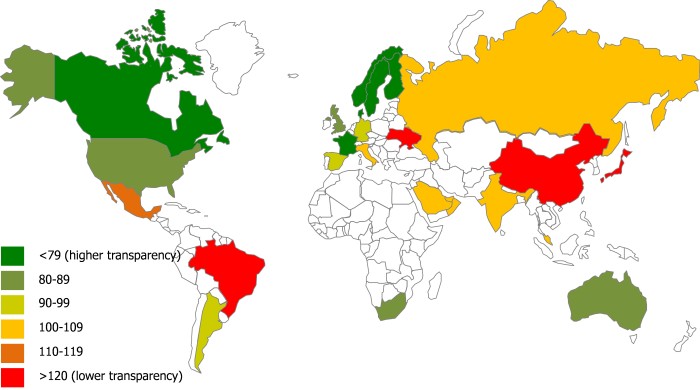 WFA members said it shouldn't come as a surprise that 'arbitrage' is an issue in China, as this is a market where brokering is a part of the fabric of the industry, the report noted.
"Literally thousands of intermediaries stand between advertiser investment and consumer eyeballs, making establishing true transparency challenging to say the least."
Japan has the second lowest level of transparency in the index, primarily driven by the rebate market and a perception from WFA members that up to 75% of these are retained by agencies rather than passed back to clients.
Ukraine ranked third in the index with a score of 123.
The Transparency Index showed more mature digital media markets are more transparent, with the UK, US and Germany singled out as examples of countries at the other end of the spectrum to China and Ukraine.
Interestingly, legislation is a driving force behind one of the most transparent markets as well as one of the least.
But it's worth noting that transparency doesn't always equate with performance, and Telemetry data finds that due to the proliferation of ad networks, viewability for example can be lower in the US than in some rapid growth markets.
France was found to be the most transparent country.
Developed in conjunction with WFA members, Ebiquity and Telemetry, the Transparency Index it is designed to help marketers navigate the new landscape of traditional and digital media trading.