A Chinese beekeeper and honey merchant She Ping has covered his semi-naked body in roughly 460,000 bees for a publicity stunt to boost sales.
In what is like the finest display of "bee bearding" the stunt was a display for a group of French photographers, who he believed could bring his business to the global stage.
"To be honest I felt very nervous, but I do it to promote my honey," She told AFP news.
"I'm used to dealing with bees... and started these activities when I was about 22," he added.
[caption id="attachment_45412" align="alignnone" width="490"]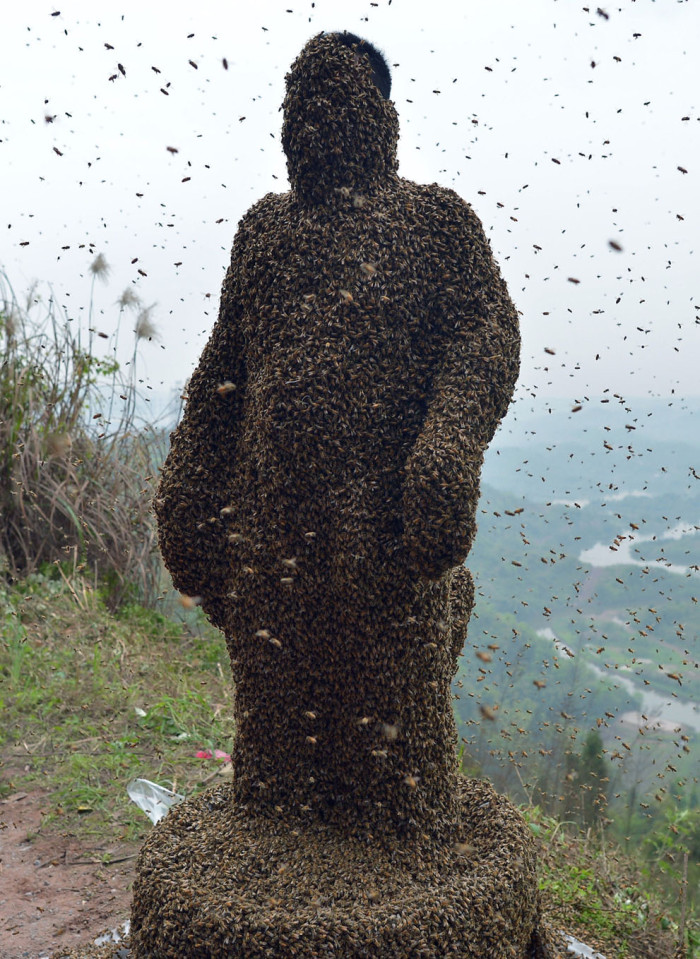 Photograph: AFP/Getty Images[/caption]
[caption id="attachment_45411" align="alignnone" width="490"]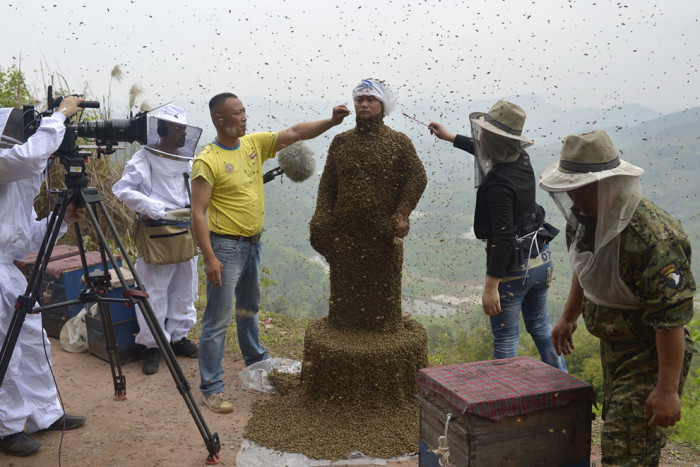 Photograph: Reuters/China Daily[/caption]
[caption id="attachment_45421" align="alignnone" width="490"]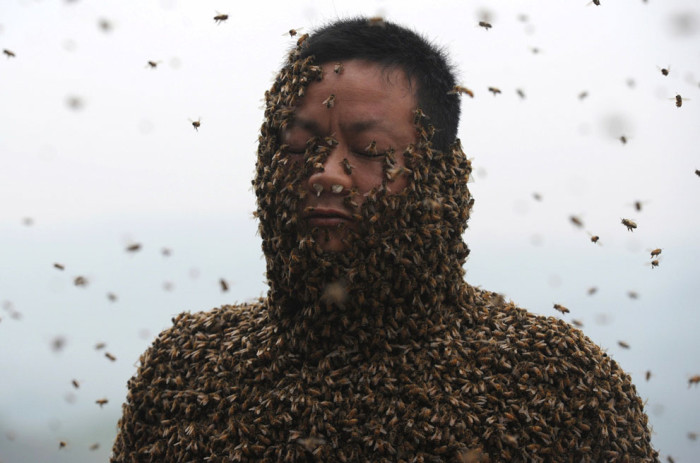 Photograph: AFP/Getty Images[/caption]
[caption id="attachment_45413" align="alignnone" width="490"]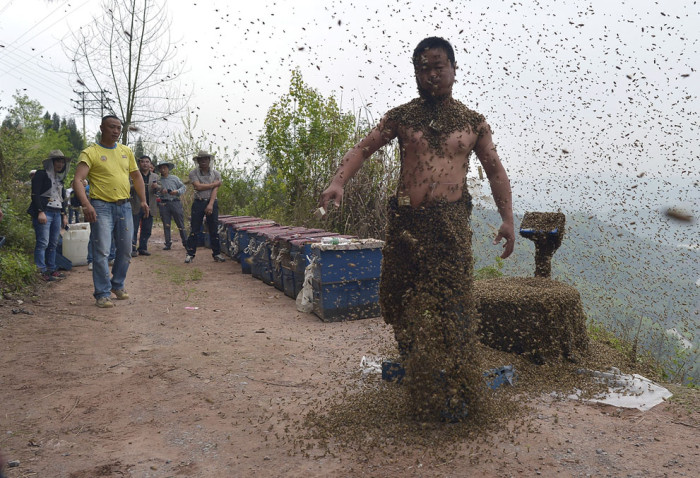 Photograph: Reuters/China Daily[/caption]
[caption id="attachment_45414" align="alignnone" width="490"]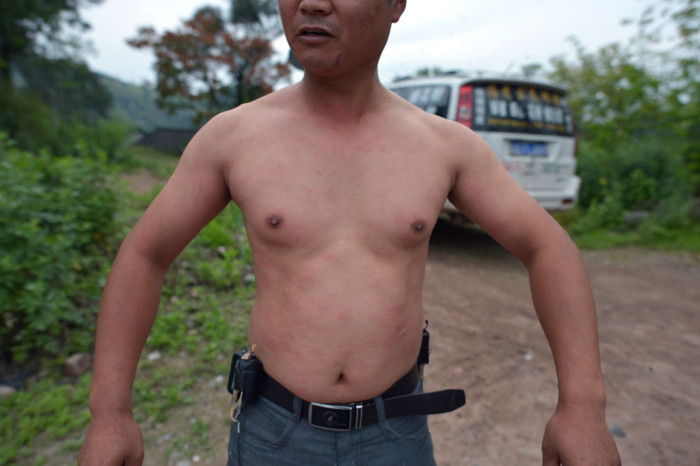 Photograph: AFP/Getty Images[/caption]
Cover image courtesy to AFP/Getty Images