My Mobile Rights, which is an app created by communications and multimedia consumer forum of Malaysia has successfully solved most of the complaints with the help of an app.
CFM said, by introducing the app, it has also strengthened its complaints management and resolution for the same 2015 to 2016. The app acts as a platform for consumers to lodge a complaint on communications and multimedia services right from their smartphones.
"In 2015, over 97% of complaints were resolved by CFM and the remaining 3% were resolved within the first quarter of 2016. My Mobile Rights has helped to facilitate the complaints process by design, as it provides for a better consumer experience through a purpose designed interface which is more intuitive and minimalist," said the chairman of CFM, Megat Ishak Maamunor Rashid.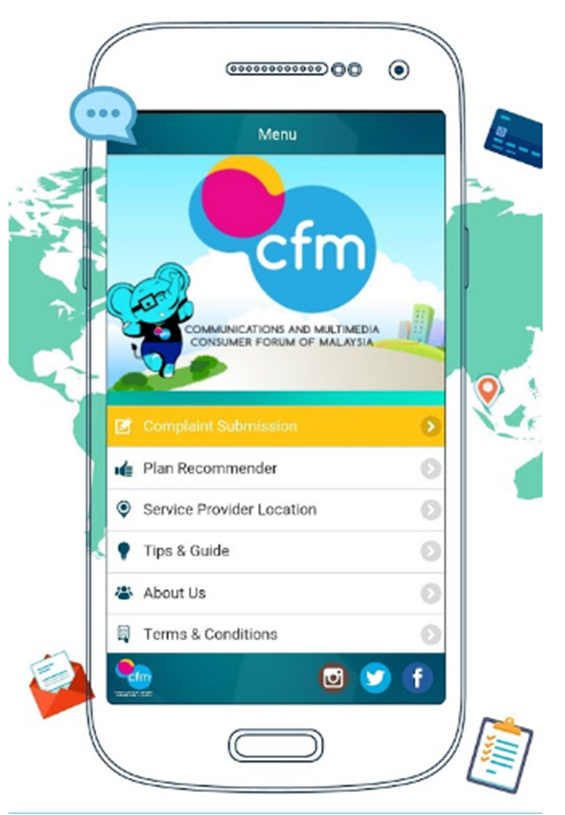 A total of 4,748 complaints were received by CFM as of August 2016 through its various complaint channels such as My Mobile Rights, email, consumer hotline and online portal. Maamunor Rashid added it's aware of the many challenges faced by communications and multimedia consumers in Malaysia, adding - "We are organising ourselves to provide the best platform of complaint management for the consumers."
CFM's complaints and compliance management department is working closely with various services providers to ensure all cases will be solved in a timely manner as per mandated by the general consumer code of practice for the communications and multimedia industry Malaysia (GCC) every year, said Maamunor Rashid.
CFM is mandated by the Malaysian Communications and Multimedia Commission (MCMC) to provide avenues for lodging complaints relating to consumer matters as well as to facilitate the resolution of such complaints. It also engages with all stakeholders in the industry to promote self- regulation through the development of industry best practices aimed at minimising consumer- related issues.