Despite knowing it's crucial to connect with consumers, nearly a third of CEOs worry that the rest of the C-suite is out of touch with them.
According to a new IBM study The Customer-activated Enterprise, 60% of CEOs plan to directly engage their customers and apply what they learn to set their business agendas in the next three to five years. This is up from 43% percent of CEO's who now include customers in the development of business strategies.
Last year, IBM's research showed that 44% of CEOs expected to open up their organisations to empower individuals. In 2013, 56% expect to do so.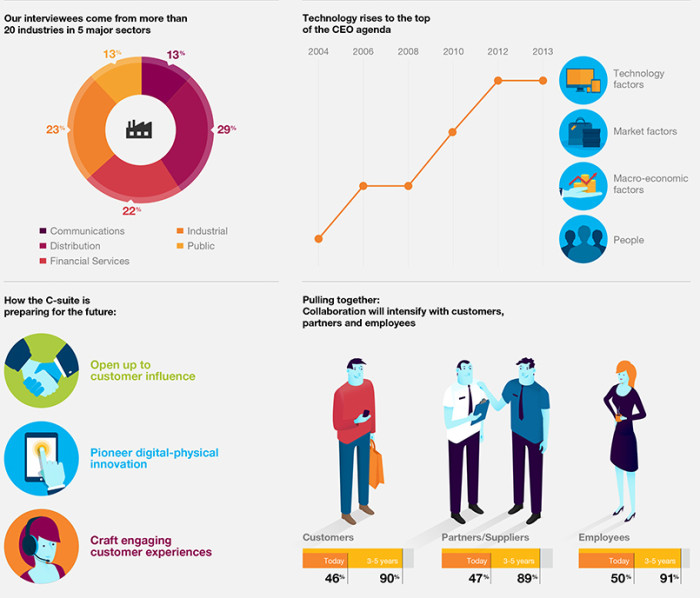 A growing number of CEOs also believe that customer influence should extend beyond traditional activities such as developing new products. Hence, senior leaders are relinquishing control over internal affairs to acquire valuable customer input in critical areas such as business strategy development, pricing structure and social and environmental policies.
"Our research with C-suite leaders over the past decade has shown that organisations have steadily shifted to embrace more open, collaborative and reciprocal models," Bridget van Kralingen, senior vice president, IBM Global Business Services said
"CEO's are opening up their organisations, breaking down barriers and actively engaging customers - providing customers a seat at the table to help shape their business model and strategy," Kralingen added.
CEOs Share Control
The report also finds that outperforming companies are 54% more likely to collaborate extensively with customers.
More businesses are turning to customer advisory boards to set strategic direction, share best practices, better understand market segments and fine tune business models.
Increasingly, these boards are providing direct input from the customer life-cycle to influencing go-to-market plans.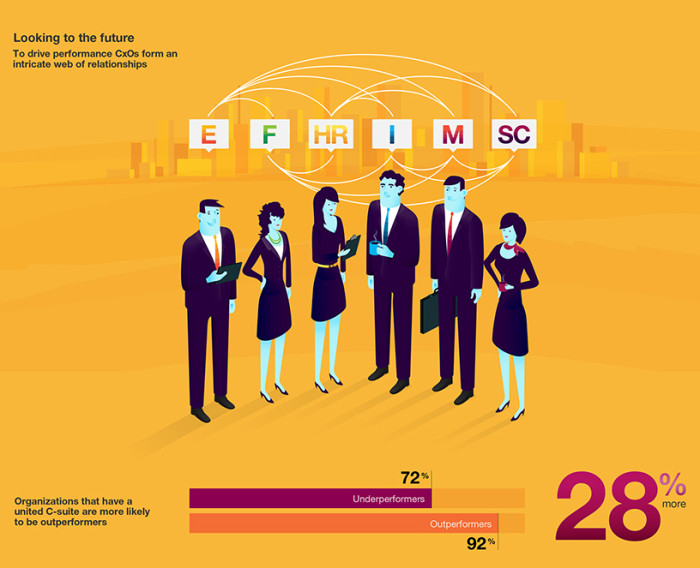 Another way that companies are activating their customers is by pioneering new digital-physical innovations. By blending their digital and physical strategies, companies can deliver an integrated approach to meeting the needs of their technology-empowered customers, the study said.
Both CMOs and CIOs indicate that they intend to make great strides to overhaul and reinvent the way they work with their customers.
Closing the Customer Intimacy Gap
Being a customer-activated enterprise requires a deep understanding and focus on the customer as an individual, rather than a market segment.
As the business landscape changes, 54% of C-suite executives want to target customers as individuals within the next three to five years. To close the customer intimacy gap, many businesses are relying on digital technologies to boost engagement, create a one-to-one dialogue and provide a superior experience.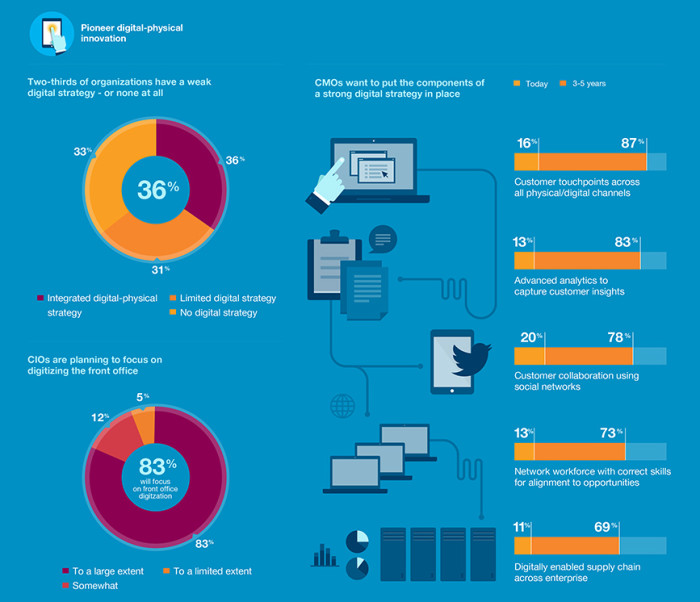 IBM's research finds that C-suite leaders are quickly embracing the use of digital channels to drive customer interactions. Last year, 57% of CEOs expected digital channels to become one of their company's key means of interacting with customers within the next five years. In 2013, 52% of C-suite leaders say that they are already there, marking a rapid increase in adoption.