As Cathay Pacific continues to overhaul its brand, the airline yesterday revealed the first step in its biggest and arguably most public change to date, new aircraft livery.
Ivan Chu, chief executive of Cathay Pacific, described the move as the beginning of a new era for Cathay Pacific.
"We are very happy and proud to unveil our new aircraft livery which represents our journey into the future and also celebrates the many great things we have achieved over the past seven decades as the home carrier of Hong Kong."
Working with branding and design agency Eight Partnership the new-look aircrafts will have an updated and streamlined brushwing; a simplification of the colour palette to Cathay Pacific green, grey and white (no more red), plus a more prominent display of the Cathay Pacific wordmark and brushwing.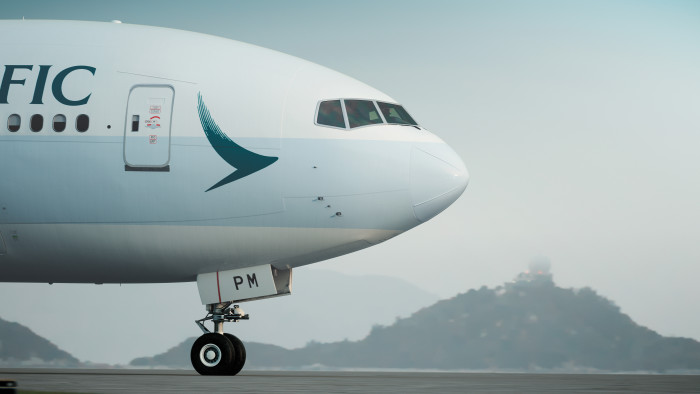 The first plane to feature the new livery is the Boeing 777, but will be extended to its fleet of some 150 aircrafts.
Late last year Cathay Pacific rolled out the first of what would be a series of changes to its brand, starting with a revamped logo and upgrades to its airport lounges in Hong Kong, Tokyo, Manila and Bangkok.
"In keeping with the airline's brand ethos, the overall ambition is to continuously simplify and purify the brand experience for passengers. This new identity will now be visible on the airline's most important assets and most symbolic brand ambassadors – its fleet of aircraft," said Eight's creative director Iain Richardson.
Design on the new livery began in early 2015 and involved exploring hundreds of options featuring a combination of different designs for the tail, fuselage, nose and wingtips as well as multiple production tests. The new livery design has been adapted for use on seven different aircraft types, from the Boeing 747 Cargo version to the newest Airbus models.
Chris Fjelddahl, partner at Eight, said the new aircraft livery was arguably the most symbolic part of all the work the agency has created for Cathay over the past two years.
"It's been an incredibly rewarding collaborative effort that has involved a multitude of talented people at all echelons within both firms," he said.