This post is sponsored by Rentokil.
Many of us would have in one or many ways, come across bad smells in the air at some places we have been to. It could be just a leisure walk to the washroom in a retail mall; a passing by of a restaurant's kitchen backend, or a walk to the basement carpark in a building to retrieve your vehicle.
Yet, in this short moment of time, that temporary whiff of bad smell –an odour in the air is already enough to put you off. Now, imagine you are the owner of these premises. That could be your retail mall, your restaurant kitchen and your facility's carpark we are talking about. Potentially, you are representing a brand and also the brand image through these places.
Places with a serious and pungent stench, such as garbage waste odour, decomposed pests or food wastage odour result in potential cost opportunities for you, the company, and its brand. By allowing your customers, stake holders and potential clients having the chance to come across your premise odour problem, this could result in unwanted implications.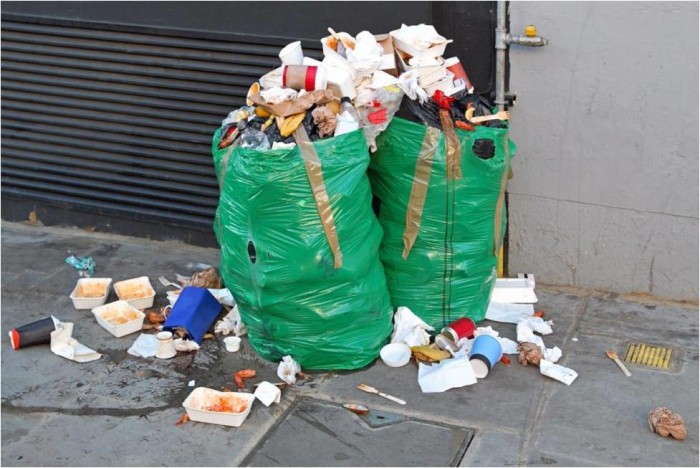 Unwanted implications of bad smell in the air for your business:
Leaving a bad impression on how people perceive your brand, because bad smell in the air equals to poor air quality and an unhygienic environment.
Risking your brand image for a potential social media viral crisis, with poor reviews, poor ratings and negative online comments.
Driving away patronage and consumer engagement.
Health and safety risks.
Unnecessary expenses and time wastage on D.I.Y. odour removal trials and errors.
The causes of odour and its persistent lingering bad smell among different businesses could be varying. There are reasons such as poor air ventilation, build-up of germs and bacteria, unattended waste disposal, poor sanitation standards, drainage issues and presence of decomposed pests among others.
Waste odour could be really bad and it spreads and diffuses really quickly even though the source is located at a basement, the bin center or the centralized kitchen in a hotel. While inviting fragrance and scenting in the air create a strong association and perception to your brand, persistent malodour is exactly just the opposite.
Initial Odour Control innovation is capable of removing serious and pungent stench, addressing to control the odour problem before it turns into a negative situation for the brand and its company.
You could definitely help to stop customer complaints and prevent a social media crisis from happening today. Click here to sign up for a complimentary odour control trial with Initial Singapore, the experts in hygiene and washroom hygiene.