SCS Butter has revealed a new logo in an update which aims to better reflect its values but looks to still pays tribute to its 112-year history. This comes as the brand prepares to have a more future-ready identity. In a press statement unveiling the logo change, Dilpreet Kaur, marketing manager, SCS, said the reason for the update was because the SCS logo and packaging is one of the brand's most visible and valuable assets.
Kaur added that the new logo and brand image also reflects the brand's enthusiasm and ideals of simply delivering the highest quality of products. It is also to show how the brand is staying current and pushing into new markets as it looks to evolve and innovate.
The new SCS star has been two years in the making, and boasts a new font which aims to be more modern and easier to read, while the lighter lines of the new star illustrate the brand's dynamism and vitality. The star also encases all three letters of the logo, in a bid to hold the letters closer together. It also kept its blue colour hue, with a brighter new tint to demonstrate its desire to greet new customers while staying in touch with loyal users of the brand.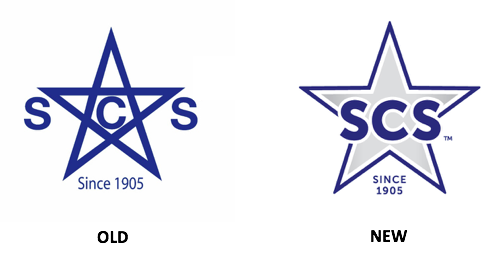 "From day one, our intention has always been to build this brand for every type of consumer needs. In today's world, consumers are more empowered than ever, they want to be assured that the ingredients they use for family and friends are of the highest quality," Kaur said.