Event marketing is an important way of marketing a brand or product. Household appliance and furniture brands are increasingly holding event and experiential marketing in their own showrooms to strengthen the relationship between those experiences with their brand.
What are the benefits of and the lessons that marketers in other industries can learn from this marketing strategy?
Case #1: Miele
German household appliance brand Miele launched its private lounge concept over five years ago and currently runs a flagship lounge in Causeway Bay. In department stores around Hong Kong, the brand also set up experience zones that serve as mini lounge spaces.
Richard Green, marketing director at Miele Hong Kong, said private lounges serve a dual function of allowing customers to experience products while educating customers and business partners about the brand's history, which is traditionally a branding rather than a marketing function.
He also sees holding activities at the lounge that relate to lifestyle topics relevant to his brand as a way of building customer loyalty.
"It's so much more than a showroom as it enables us to get closer to our customers and in return gives them a better sense of the merits of our brand and the products we sell," Green said.
"Demonstrating one's products to the fullest of their ability is the quickest way of securing buy-in."
[gallery link="file" ids="79821,79823,79822"]
This type of experiential marketing must speak to the path-to-purchase of the product, which in this case is the premium household appliance.
"Furniture normally just needs to be seen, felt, and tried out, in order for the customer to make a decision.  The concept space serves this purpose. Appliances are a little different - they require more time and demonstration to explain their aspects," Green added.
"If you're looking to invest in a premium appliance, most people want to understand more of the intricacies before purchasing it and they also want to see these appliances in an environment that suits the positioning of the product."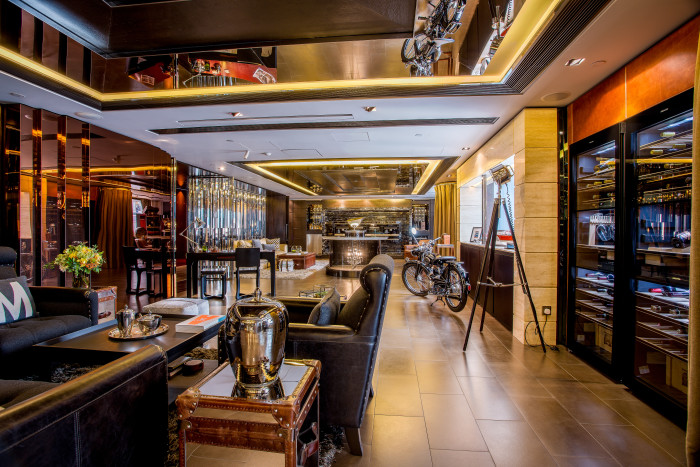 The biggest challenge of running the lounge in Hong Kong is to offer unique events and experiences rather than simply building a beautiful showroom.
"Hong Kong consumers have a certain level of expectation when it comes to the quality and uniqueness of the experience of the demonstrations – Hong Kong is pretty spoilt in this regard," Green said.
"The most challenging part of the marketing strategy is not the hardware of a good-looking venue but rather it's keeping things interesting with new and exciting software."
The brand plans to launch a new retail concept further to this lounge concept in 2016.
Case #2 The Madison Group
The Madison Group, a distributor of premium home furnishings and appliances, has opened House of Madison, a three-story flagship concept space in Wan Chai last October, after closing down its previous brand-specific showrooms in the city.
The new venue doubles as a space for events and art exhibitions. For events in particular, the brand brings in anyone they deem to be innovative - from designers to chefs.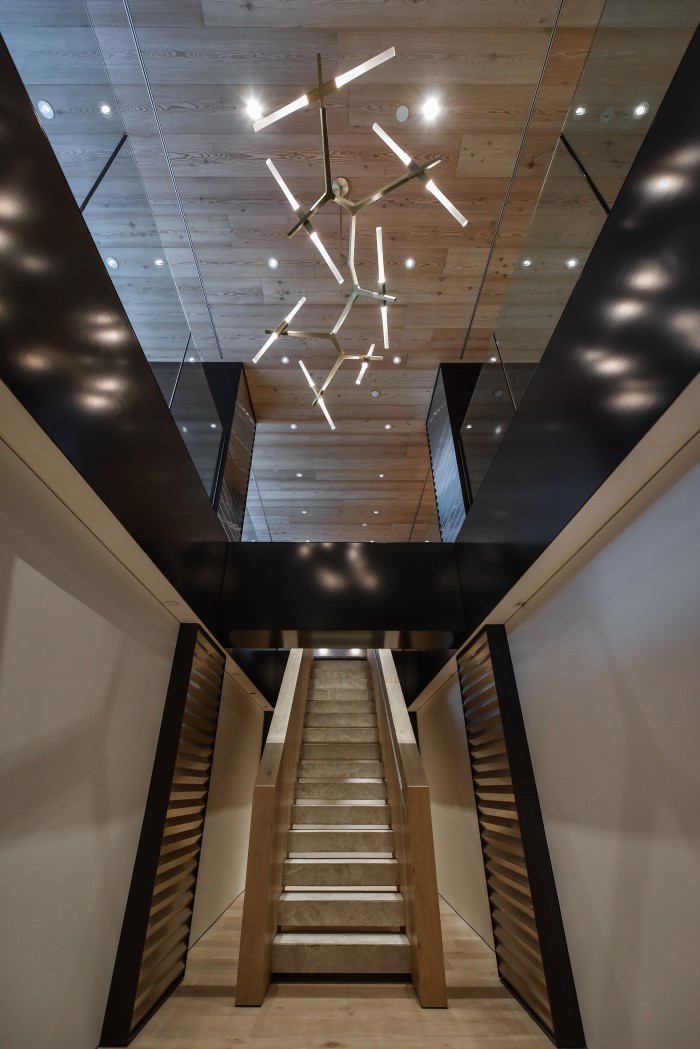 "Our vision is to go beyond what we have been doing, which was merely showcasing the luxury furnishings and appliances we sell in a regular showroom, and create a concept space that allow customers to feel at home with lots of cues that encourage them to explore," Ben Yiu, founder and chairman of The Madison Group, said.
"Encouraging our customers to really use and interact with the space either through a private event or by hosting art installations that entice visitors to explore and discuss, is part of our strategy."
Part of the appeal of such venues is that they are furnished like a home, being more welcoming and less commercial, he added, with props that are kept as realistic as possible.
For example, some of the cooking and water points are functional and allow for refreshments to be prepared there for events.
"We aim for it to be much more engaging than the traditional showroom where pieces are displayed with no life and soul attached to them. We wish to bring them to life and put them into motion," Yiu said.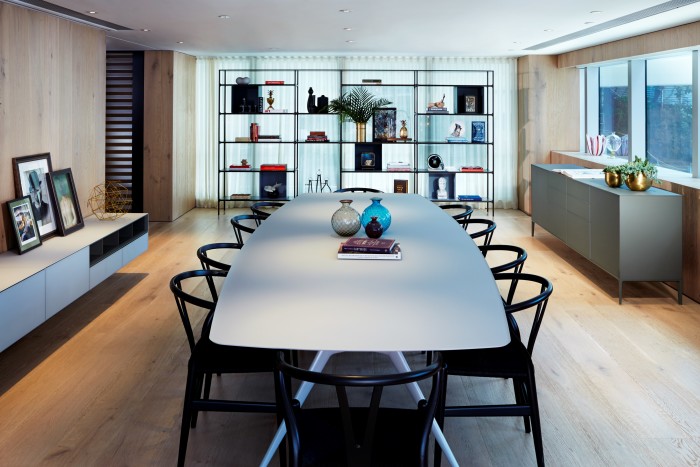 A more engaging component of holding events in a showroom is exploration, a creative experience that can be associated with the brand.
"Through taking the time to explore and experience this space, customers could be inspired to envision the home that they have always wanted," Yiu said.
"We are not merely displaying several different possibilities – how the entire space feels and works like a home - but at the same time, we are inspiring new ways to use and play with the furniture and furnishings."
As more people visit the venue to attend the events or check out the art exhibitions, Yiu hopes to build a community of people who enjoy the space and have positive experiences with the brand's products.
"We are hoping to build a community that is so much more than just customers or business partners. Every experience we share here makes our relationship with them stronger as if we invited them to a social gathering in our home," he said.
The experiential showroom concept is one that the brand plans to bring to the rest of its network in Greater China in the future.