By now we've all seen the pictures of the dress which is tearing audiences apart globally on what its actual colour is.
People have been aggressively arguing on social media with two primary teams emerging: Team Blue and Black and Team White and Gold. Other variants have also emerged but these remain the two major camps thus far.
Here's how much buzz #thedress pulled in: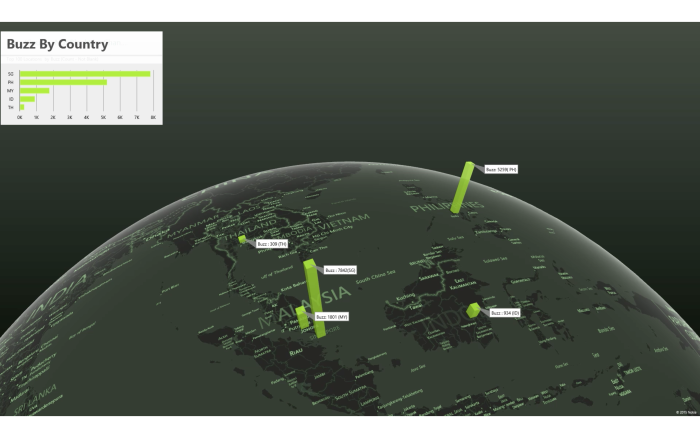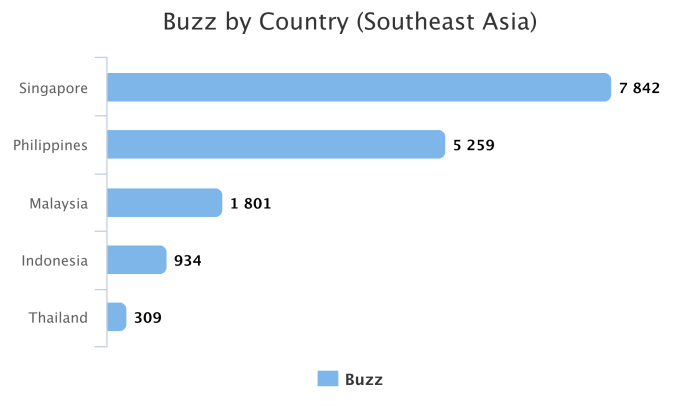 *Social data by iSentia
If you thought like I did, you must have been amazed at how a thing such as the colour of a dress can go viral. In a conversation with KRDS' head of digital strategy & business, I asked Preetham Venkky why he thinks it "broke the internet."
"Any content that can polarise views and make the conversation a debatable one has the ability to go viral. We see this in daily conversations around sports, politics and any other topic where two strong viewpoints emerge. This is precisely what happened with the dress. Blue or Gold became those two strong viewpoints that emerged, with the internet taking sides," said Venky.
But what made it a worldwide phenomenon? In this case, it was BuzzFeed, explained Venkky.
BuzzFeed discovered the content on Tumblr and created more than eight different stories around it (mutation of the virus, if you may).
"Given the number of users on the platform (distribution) that BuzzFeed is, it garnered over 40 million views to its various stories. So not only was the content viral-worthy (because it was debatable and polarised views), it had the right team pouring fuel to the fire – BuzzFeed," added Venkky.
Meanwhile, smart marketers globally have jumped on the bandwagon and launched their own interpretations of the dress.
Take a look below at what some brands in Singapore and Malaysia got up to:
Singapore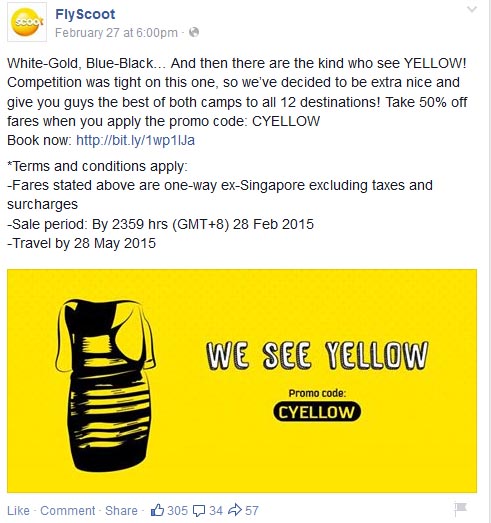 Malaysia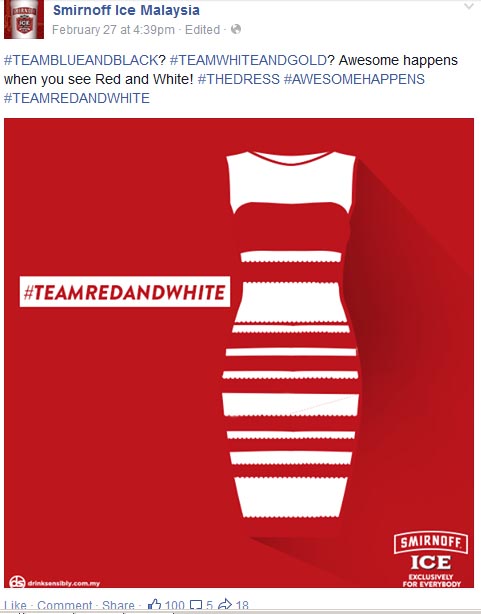 https://twitter.com/ZaloraMalaysia/status/571554610067865600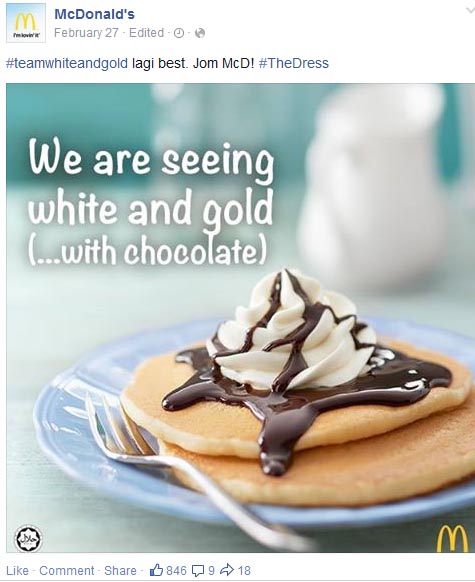 Meanwhile, globally here are some of the tweets we saw:
Globally
https://twitter.com/Snapple/status/571363303945076736
Have you seen any other cool #thedress related executions by brands? Let us know below.