The news of superstar singer Prince's passing shook fans and brands all around the world. Several brands have even taken to Twitter to pay their tributes to the music legend.
One of the best tribute has got to go to Chevrolet. The brand made references to the song "Little Red Crovette" by Prince, which struck a chord with many fans and drawn much positive feedback.
Chevrolet
— Chevrolet (@chevrolet) April 22, 2016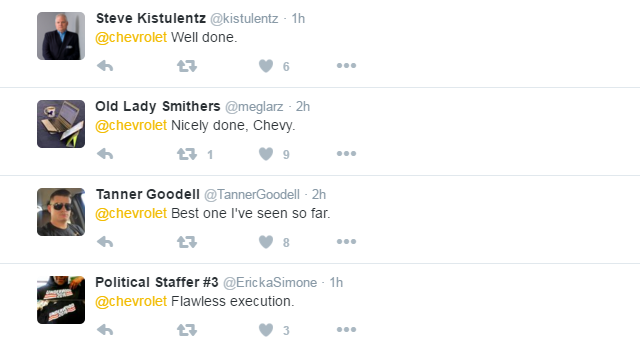 Meanwhile, here are some Tweets by brands that went out:
Spotify
We join the world in mourning the loss of a genius, a legend, and an inspiration to generations of artists and fans. pic.twitter.com/nd5OgLcRdl

— Spotify (@Spotify) April 21, 2016
Lenovo
He embodied so much of what we prize most: fearlessness, love and a refusal to stand still. RIP, @Prince. — Lenovo (@lenovo) April 21, 2016
NASA
A purple nebula, in honor of Prince, who passed away today. https://t.co/7buFWWExMw pic.twitter.com/ONQDwSQwVa — NASA (@NASA) April 21, 2016
Sony Music Singapore
RIP @prince.. We've lost a real legend today
But, as expected, not all of these tributes were appreciated by mourning fans. A few brands have posted tributes that doubled-up as promotional tweets, which have been described by some Twitter users as "insanely stupid" and "in poor taste".
3M
One brand who has garnered some bad feedback from its tribute tweet is 3M, who posted an edited purple brand logo with a teardrop. Many have called out the brand for trying to put themselves in the spotlight by taking advantage of the trending news.
pic.twitter.com/yOTo1USL8o — 3M (@3M) April 21, 2016
However, there were others who came to 3M's defence, saying they felt the Minnesota pride. 3M is a Minnesota-based company, which is also the hometown of Prince.
Actually like that MN brands jumped in on the #RIPPrince news. Feels close to home for us Minnesotans. https://t.co/b1jqcgdx8i

— Allyssa Kaiser (@AllyssaKaiser) April 21, 2016
Cheerios
Another brand that has drawn some flak over its tribute tweet is Cheerios. The brand has since taken down the tweet. Cheerio's tribute tweet sees a classic Cheerio dotting the 'i' in the image, which got many users calling it distasteful as it seemed promotional for the brand.
While 3M and Cheerios both released tweets of a similar fashion, 3M has not removed its tweet. The brand has received both positive and negative responses on Twitter, while Cheerios has seemingly garnered more backlash since deleting its tweet.
Here's that insanely stupid and now-deleted @cheerios tweet about #prince. pic.twitter.com/y98YEgEjoh

— Andy Paras (@AndyParas) April 21, 2016
Cheerios may have just reinforced all negative feedback when it decided to remove its tweet, seemingly agreeing that the tweet was indeed in bad taste. A senior writer at Fortune Magazine questioned Cheerios' decision:
Oh @Cheerios. Why delete this? Stand by your tweet. Deleting tweets is also pointless thanks for screenshots. pic.twitter.com/s01qRSHYGC

— Phil Wahba (@philwahba) April 21, 2016

Other Twitter users have also expressed their confusion regarding the differing responses towards 3M and Cheerios, which are both Minnesota-based brands.
@3M - Uhh...How are people okay with this, but not okay with @cheerios' homage to #Prince? — John Wylie (@johnwylie) April 21, 2016
Getty Images
Getty Images is another example of a brand that didn't win over too much love from consumers as it posted a link in its tweet bringing users to the Getty Images site, where photos of Prince can be purchased. Not be a best time to promote its product offerings.
Often imitated, never duplicated. #Prince https://t.co/07gxbfFGvV pic.twitter.com/eNSiqnZ26S — Getty Images (@GettyImages) April 21, 2016
Have you spotted any other great or cringe-worthy tweets? Share with us below.
The writer is Wong Jeng Teng, currently an intern at Marketing Magazine Singapore.