A mobile Olympics? If it had to happen, why not China. China's Mobile App Olympic Games were held towards the end of 2015 and after fierce competition, several apps stood out from the pack.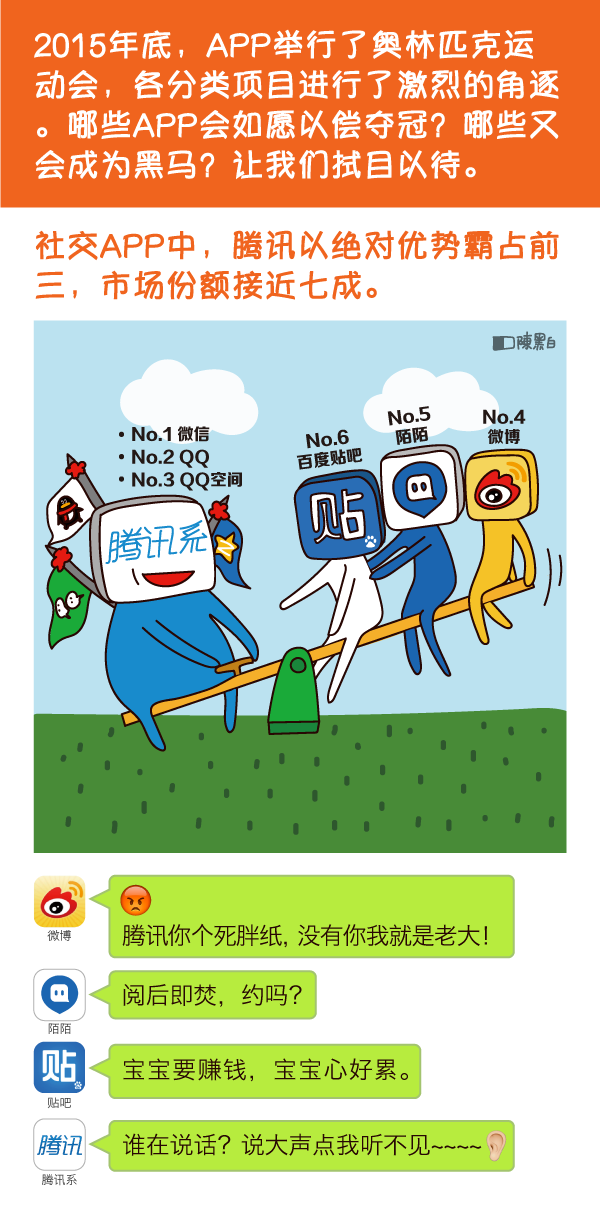 Social apps: Tencent occupied nearly 70% of mobile IM market in China with WeChat and QQ, surpassing competitors with an absolute advantage.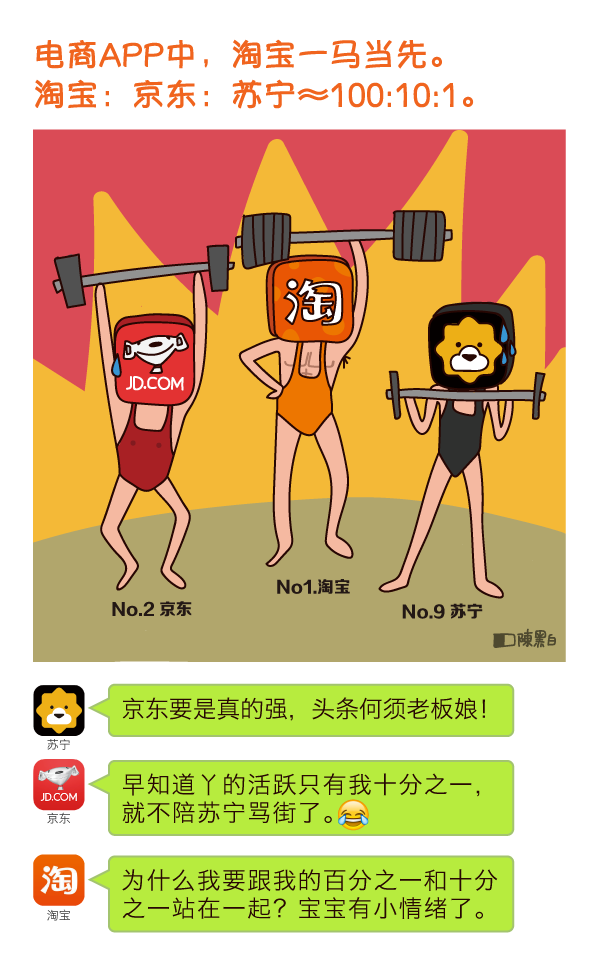 E-commerce apps: Taobao was taking the lead. Taobao vs JD.com vs Suning = 100:10:1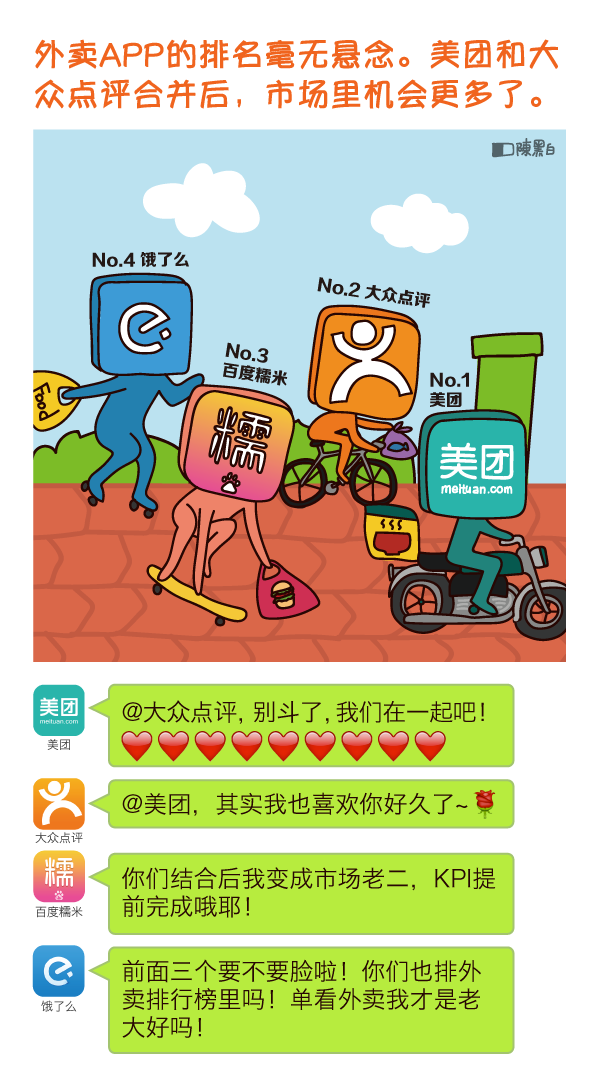 Takeout ordering apps: the result should come as no surprise as Meituan Waimai opened up to more opportunities after the merger with Dianping.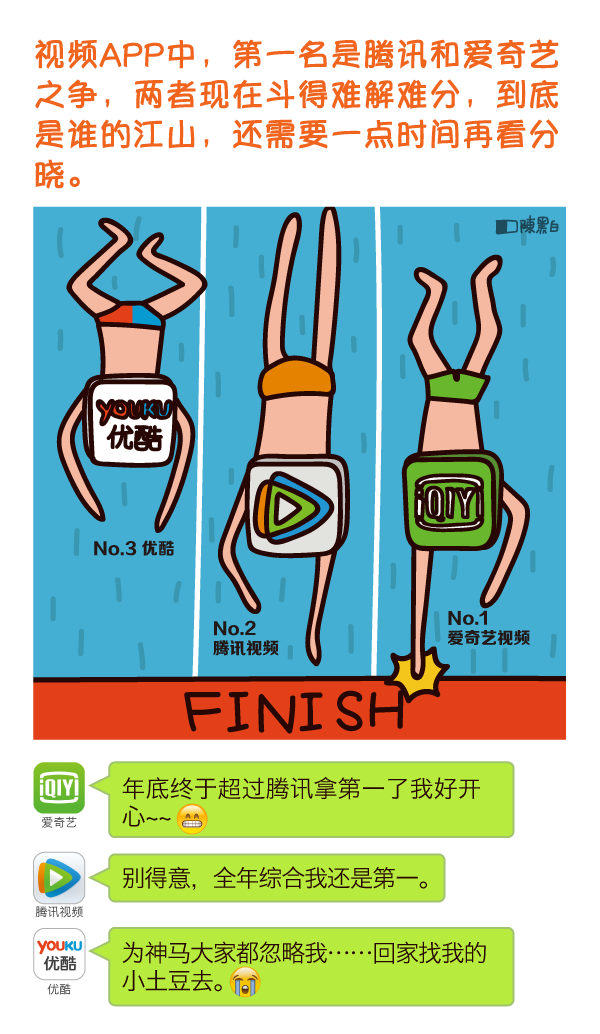 Video apps: there was a close fight between Tencent and iQiyi. Who would be the champion?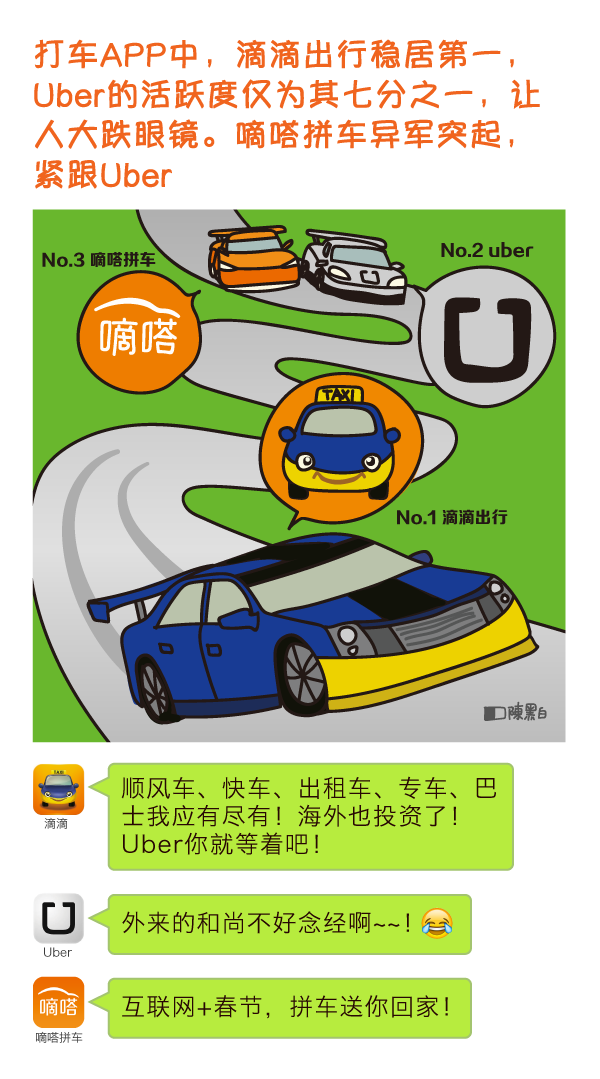 Car calling apps: Didi Dache was standing on first place. The number of active users of Uber is surprisingly only one-seventh of Didi Dache's. Dida Pinche was closely following Uber.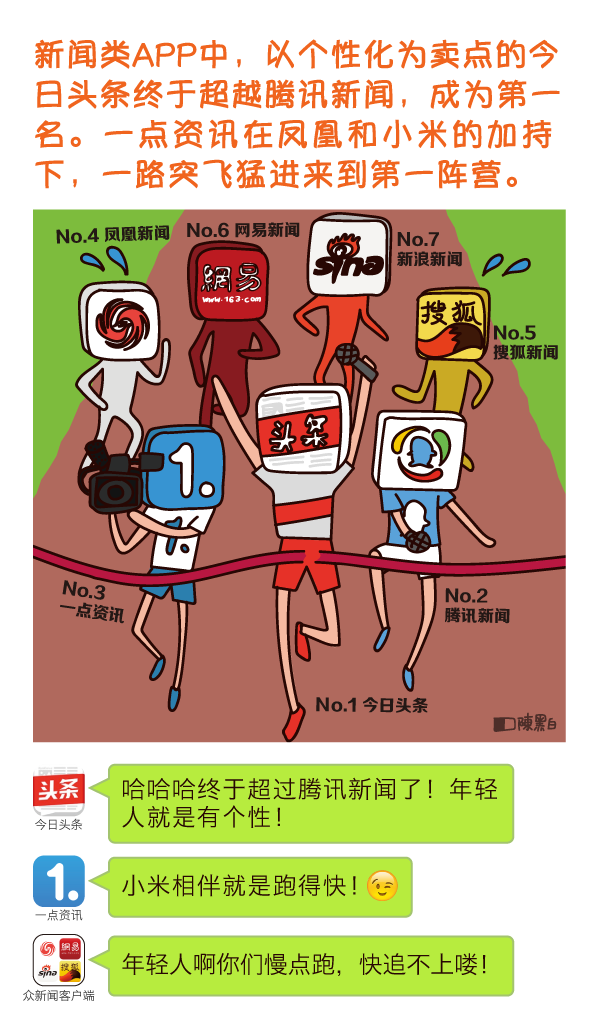 News apps: TouTiao.com finally surpassed Tencent News and became the first place. Yidianzixun.com was amongst the top three with the support of Phoenix New Media and XiaoMi.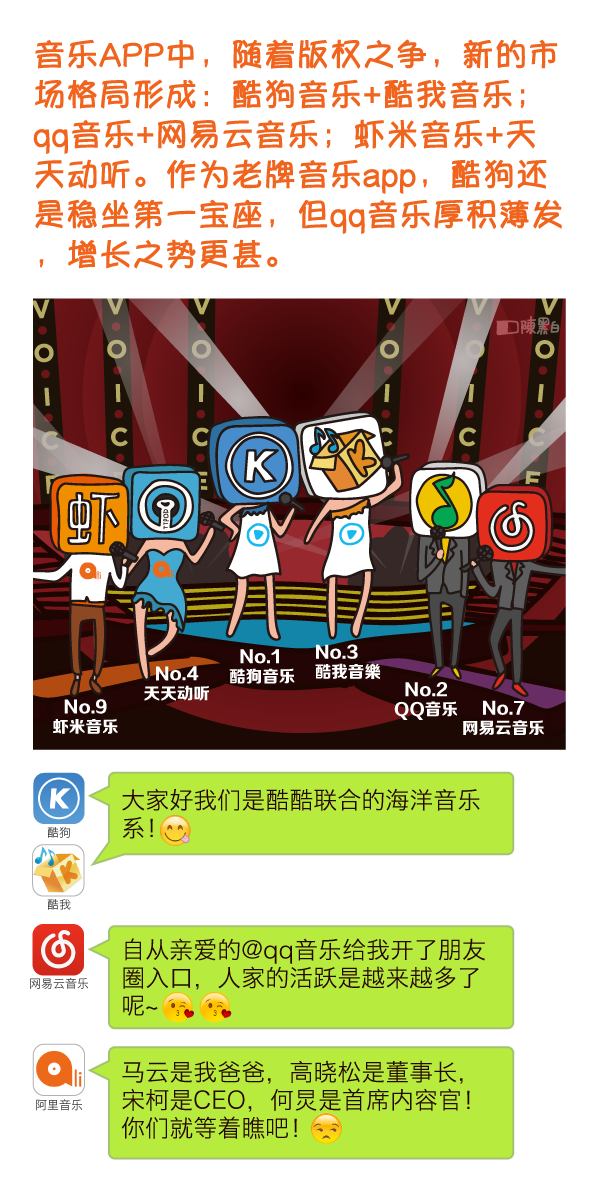 Music apps: new landscape was formed under the competitions over copyrights. Kugou vs Kuwo; QQ vs NetEase; Xiami vs Tiantian Dongting. Veteran Kugou was still taking the lead. But QQ was seeing an exponential growth.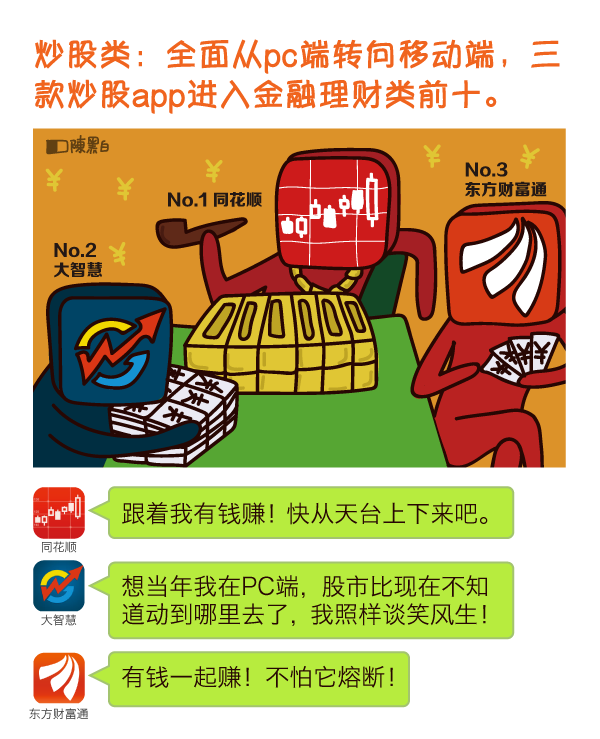 Finance apps: Moving completely from PC to mobile, three stock apps have made into Top 10.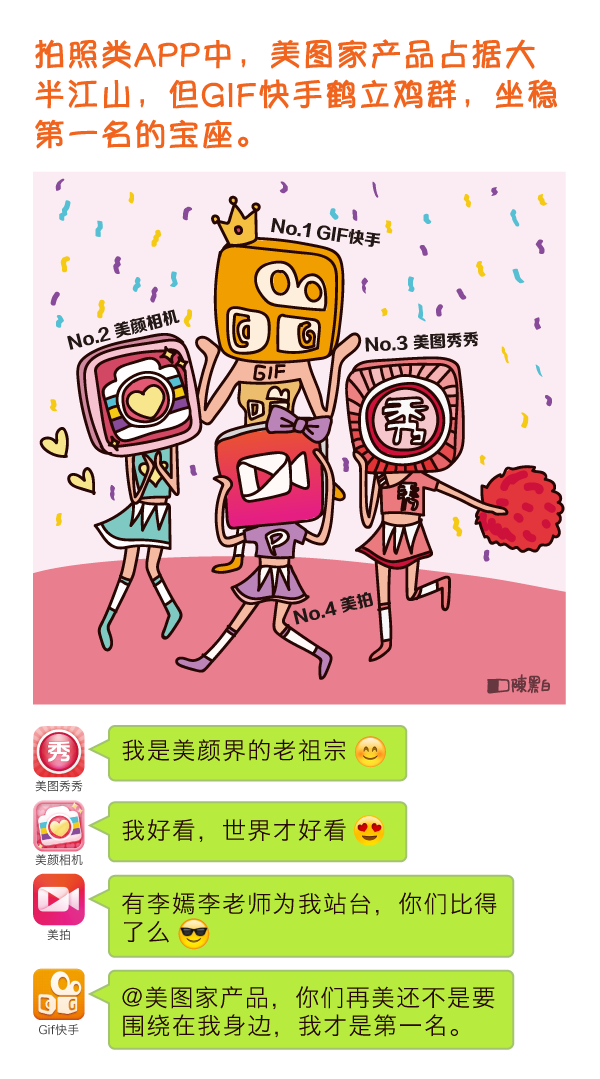 Photography apps: Meitu Family occupied half of the list. But GIF Show made its way through and snatched the crown.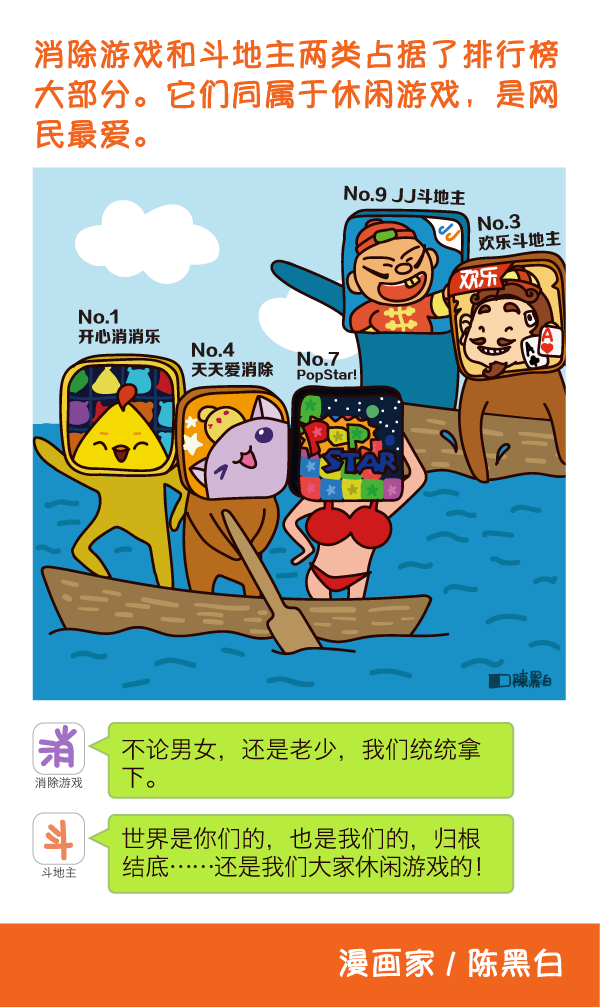 Game apps: remove everything game and card game Chinese Poker are both favourites of netizens, making up half of the ranking.
Which apps have eventually taken the crown? Click to see the results.
Source: CheetahGlobalLab