Beijing Tong Ren Tang has placed an ad until July on the facade of a car park near the entrance to the Cross-Habour in Hung Hom. The ad visuals feature Imperial Palace doors opening to reveal a modern-day Central and a glowing pill capsule.
It is the same place where Disneyland placed its dramatic Mystic Manor ad last spring, featuring an eyeball visually distorting the car park's architecture.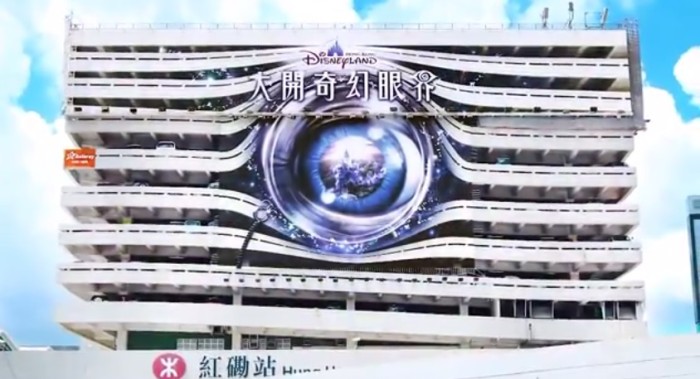 "We wanted to have a prominent ad at a location where there is heavy traffic for brand exposure and to refresh the brand in people's minds," said Hua Ji-hong, deputy general manager of Beijing Tong Ren Tang Chinese Medicine Co, a subsidiary of Beijing Tong Ren Tang in charge of business development in Hong Kong, Macau and overseas.
Approximately 120,000 vehicles pass through the tunnel every day, according to the website of operator The Cross-Harbour Holdings Limited.
The ad incorporates traditional and modern elements of Chinese culture, with a T-shaped billboard to maximize ad space.
"The Imperial Place part of the ad highlights the brand identity of Tong Ren Tang with its rich history and cultural heritage. Hua says the brand served royalties living at the actual Imperial Palace as well as the general Chinese community during the Qing dynasty.
The ad is matched with an identical design for the brand's shopfronts.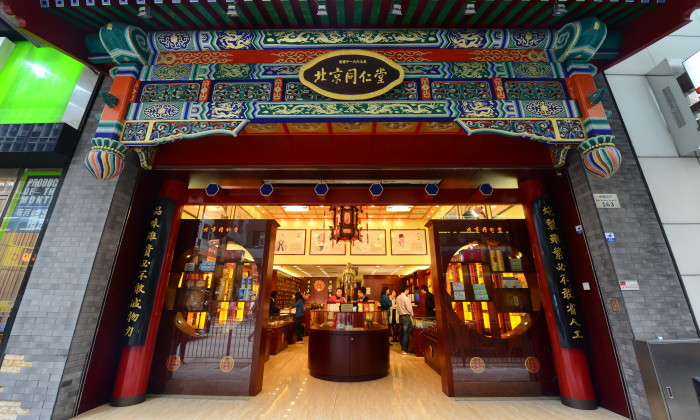 A smaller billboard on the right-hand-side of the car park promotes two of the brand's products.