Selling something intangible like tutoring services in an ad is no easy feat.
Tutoring centre Beacon College decided to appeal to high school students through one of their favourite pastimes – an online game.
The web-based game can be viewed through a browser on mobile and PC, but requires log-in through Facebook.  It is also accessible through the Beacon College app.
The game is made up of five levels of questions, with five questions per level that must be answered correctly in order for the participant to advance to the next level.
A new question is released every weekday and it is only available for attempts to answer it for seven days.  The participant must share the game on Facebook to extend the seven days for another week.
Much like many online games today, the game allows participants to gather virtual collectibles.
For each correct answer, the user receives a wisdom gem and a prize.  Sharing the game on Facebook is a pre-condition for claiming both.  The more wisdom gems collected, the higher the chance of winning limited edition gifts.
"Our main focus is on reach and frequency of exposure," June Leung, partner at Beacon Group, said.
"By letting our target audience play games and share their results on Facebook on a daily basis, this campaign gives exposure to our brand name in the social circles of our target audience."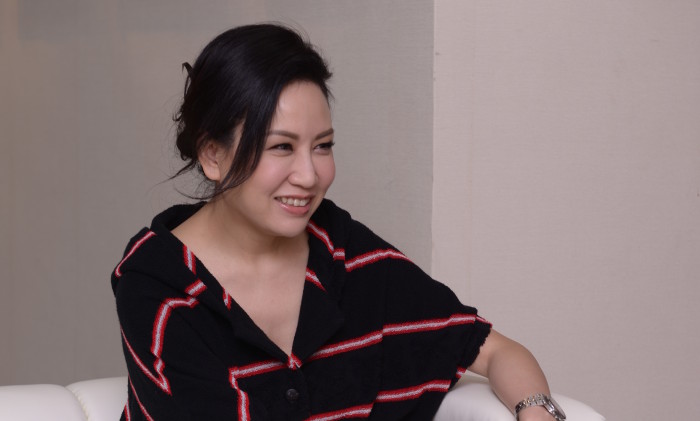 Apart from the five levels built into the game, extra hard questions are released on Fridays, where correct answers give users double the chance of winning limited edition gifts.  Also for the chance to win the same gifts, participants can head out to Beacon College tutoring centers to scan QR codes or enter special codes to answer a different set of questions.
"The element of fun inserted into the O2O component of the campaign transforms passive participation into something interactive and engaging," Leung said.
Bernie Wong, director of Social Stand, says this drives foot traffic from the web to the tutoring centers, allowing students to learn more about the services offered by Beacon College.
The prizes, which include Beacon College trial courses and merchandise from its partner in the campaign, clothing brand Mastermind Japan,  are incentives driving students to play the game.
Participants also receive a HK$10 e-coupon for Beacon College tutoring services when they register for the game, another incentive to get students trying out courses.
Students can ask Beacon College tutors for tips to answer questions in the game through Facebook, emulating the kind of peer support and discussion that the college offers as a business, according to Leung.
"Whether you are engaged in the game just from the web, or from online to offline, participants get a chance to engage with the lecturers, receiving updates, tips or support from them," Wong said.
To kick-start the campaign, the tutoring center had placed a cover ad in East Touch Magazine that also came with a free Mastermind pencil case.