Bata Malaysia has found itself in a sticky situation. Over the weekend, the brand made headlines after a user posted a picture of the brand's in-store promotional advertisement on Facebook.
Here's the post: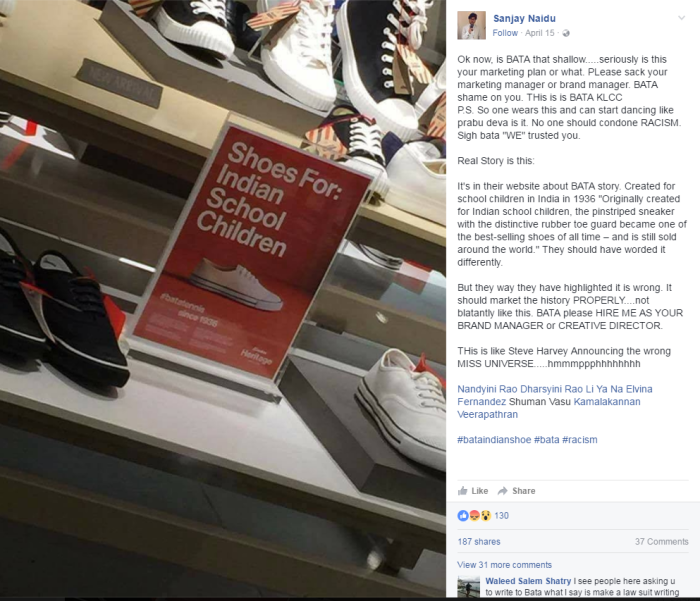 The in-store promotion was found at the Bata KLCC store and sparked the fury of netizens. One user said, "Are you kidding me Bata? How could you say that?"
"Do they have shoes for Chinese and Malays?" asked another user.
On further digging, Naidu, who is also creative director of branding firm Exposure Brandworks, found out from Bata's website that the ad was line with the company's Bata story which aimed to promote the historical element of the product.
Here's what the website said: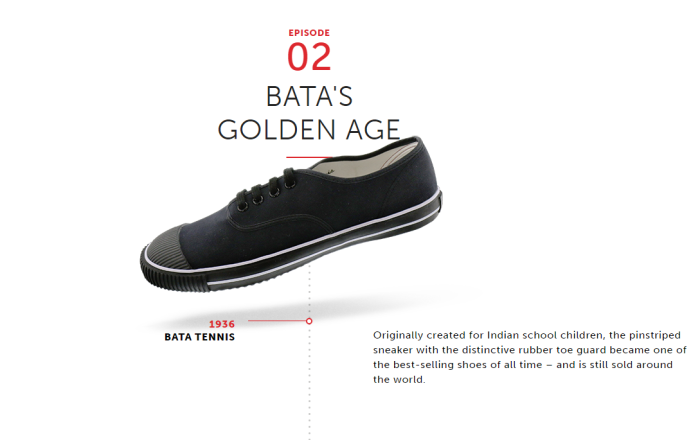 Naidu added that the company needs to to more responsible when promoting products. He said: "The way they have highlighted the product is wrong. It should market the history properly, not blatantly like this."
The month of April hasn't been an easy one for Bata. Earlier this month, according to an article by The Straits Times, the company lost RM500, 000 after news surfaced about it selling shoes which has the word Allah imprinted on its sole circulated online. This was later found out to be fake, but the damage had been done.
A+M has reached out to Bata Malaysia for a comment on the issue.
Photo courtesy: Sanjay Naidu