After launching its Chinese language site two years ago, ASOS, the UK online shopping giant, has added another push into China by rolling out the localised mobile apps for iPhone, iPad and Android.
Working with retail technology partner Red Ant, the apps are designed specifically for the 700 million Chinese smartphone user market that feature fully shoppable with hybris commerce platform and Alipay.
Other than developing its mobile commerce portals on messaging app WeChat or Weibo like most other brands, ASOS sees the stand-alone app as an important piece of its omnichannel retail marketing strategy.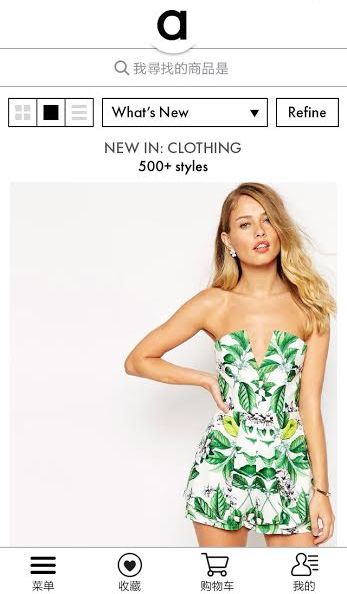 Daniel Jenks, ASOS' General Manager of China, said they want to provide the best experience to their customers in China. "The launch of our apps, backed by Red Ant's expertise, is a significant step towards ensuring they receive a high-quality, mobile-first service which meets all of their needs in an increasingly sophisticated marketplace,"
"We're delighted with the results so far and in the space of a few weeks, app downloads and sales have exceeded our expectations to form a substantial mix of our sales."
ASOS currently runs nine local language websites: UK, US, France, Germany, Spain, Italy, Australia, Russia and China.