Mobile attribution and marketing analytics company AppsFlyer has unveiled that ad fraud is now costing advertisers an estimated US$1.1 billion to US$1.3 billion, while accounting for more than 50% of all app install fraud.
According to the company, when looking at the global heat map by fraud rate, Asia has the highest share of fraudulent installs coming from DeviceID resets, followed by North America and Europe.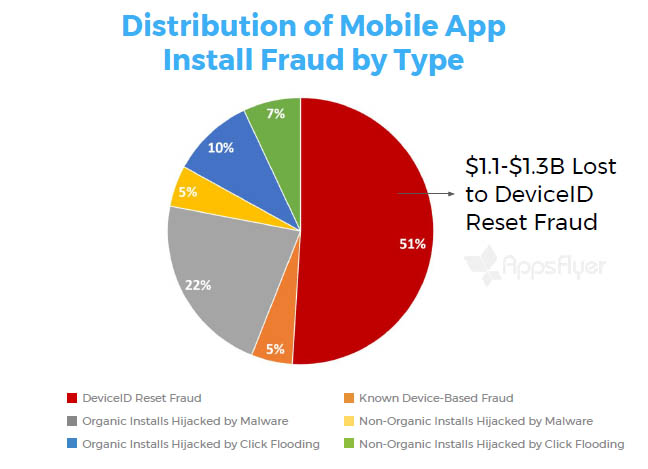 DeviceID reset fraud is a new type of advanced fraud, where phone farms are being used to reset IDs generating a colossal amount of fraudulent traffic that bypasses all other anti-fraud technologies.
"DeviceID reset fraud is a particularly sneaky type of fraud because it is seemingly legitimate app install activity. Fraudsters utilise real clicks on real ads, to create real installs and engagement from real devices – all of which are perpetrated in phone farms," said the company.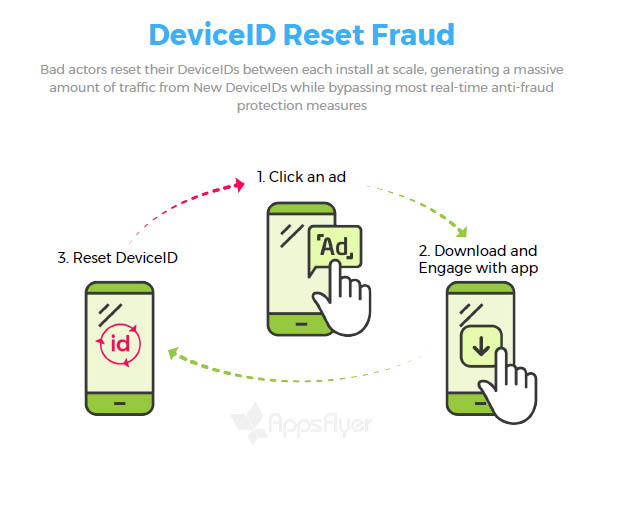 These actions are repeated at scale through DeviceID reset marathons, or by hiding behind the "Limit Ad Tracking" setting (on iOS devices). So while the app install and engagement activity appears to be real, none of it has any actual value to advertisers or the apps' growth.
The company says DeviceID reset fraud is responsible for over half of mobile app install fraud. It added:
Marketers have been looking at click patterns and install validation to detect fraud. By ignoring device-based fraud, marketers remain exposed to over 50% of mobile app install fraud.
Currently, nearly 10% of all non-organic installs are fraud. This means that out of every dollar spent on mobile advertising, US$0.10 go directly out of your budget and into the pockets of fraudsters. Advertisers will lose an estimated US$2.2-$2.6 billion to app install fraud in 2017.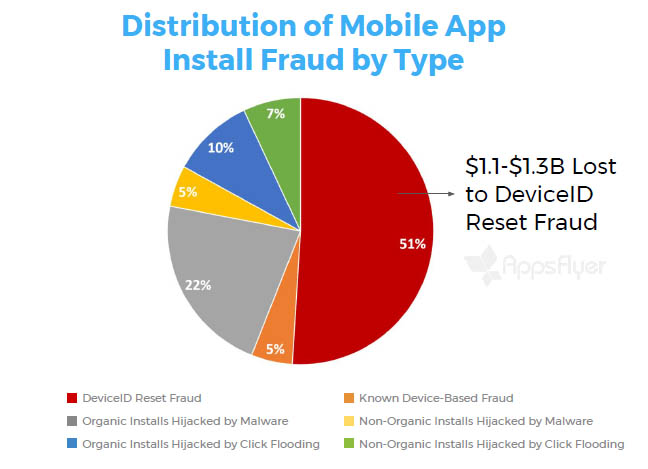 The company also said that Singapore, Malaysia, and Indonesia account for half of the financial loss in SEA, which accounts to about 7% of the global financial loss.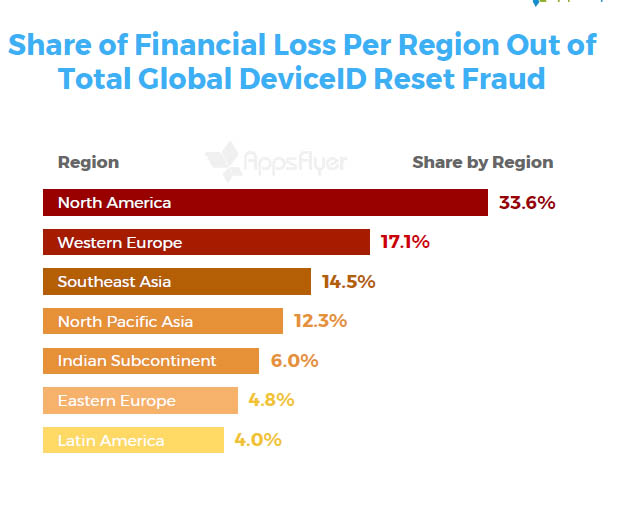 This new type of fraud isn't limited to a specific country or region. Fraudsters mainly target countries where there is a high CPI payout. In addition, DeviceID reset fraudsters target regions with a high volume of campaigns and users, in order to seem genuine and remain inconspicuous to advertisers and networks expecting traffic in these areas.
"For example, while in North America and Western Europe the volume and payout are both high, Southeast Asia has a lower than average payout, but a very high volume of users, so that region is still very attractive to fraudsters," said the company.