Apple has surprised users with the announcement of a special edition of iPhone 7 and iPhone 7 plus in a vibrant red aluminum finish, marking a decade of collaboration between the phone maker and (RED).
After a decade of turning its products red in a fundraising fight against HIV/AIDS, Apple has finally adopted the hue for its biggest product of all.
"Since we began working with (RED) 10 years ago, our customers have made a significant impact in fighting the spread of AIDS through the purchase of our products, from the original iPod nano (PRODUCT)RED special edition all the way to today's lineup of Beats products and accessories for iPhone, iPad and Apple Watch," said Tim Cook, Apple's CEO.
"The introduction of this special edition iPhone in a gorgeous red finish is our biggest (PRODUCT)RED offering to date in celebration of our partnership with (RED), and we can't wait to get it into customers' hands."
Here's what it looks like: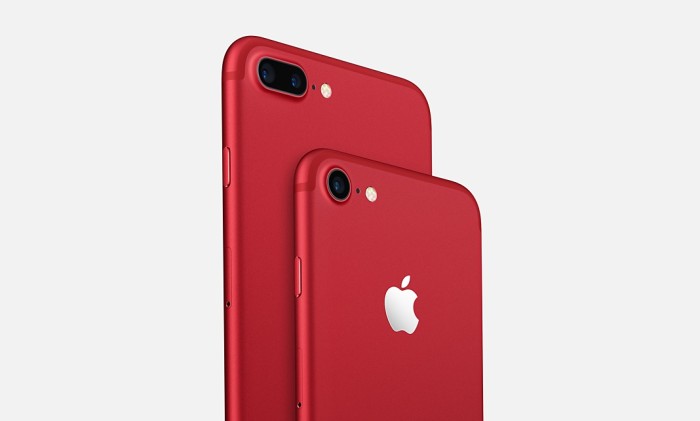 The red iPhone 7 starts at HKD$6,388, and the plus at HKD$7,388. Order starts at 11:01 pm on 24 March in Hong Kong.
The tech giant also announced a new iPad featuring a 9.7-inch retina display, improved components, and an HK$2,588 price tag. The company also announced that it boosted the iPad mini 4's storage to 128GB.