For the entirety of June, Marketing will be putting the spotlight on each of the category winners at the Agency of the Year Awards 2017 Hong Kong. A new category – including an overview of the winning agencies – will be featured every day, going from A-Z.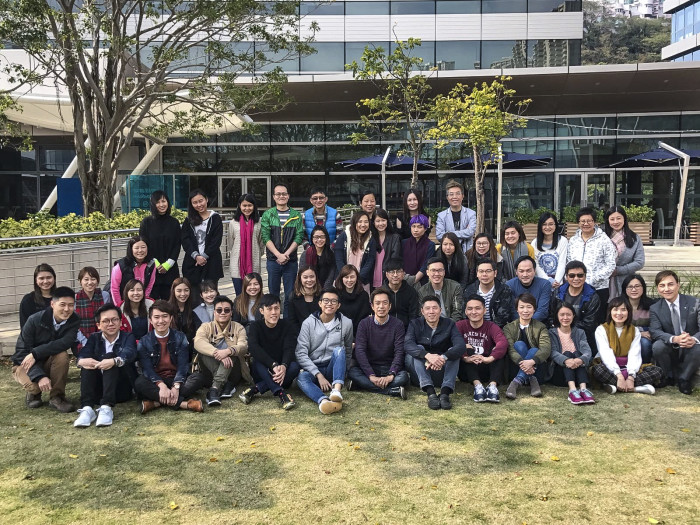 Gold: PHD Hong Kong
Owned by: Omnicom
Headed by: Ray Wong, CEO
PHD Hong Kong has been a consistent performers in the Agency of the Year awards. For the second consecutive year it has added a prestigious gold from the media category in its trophy cabinet.
In 2016, PHD Hong Kong said its mantra was to be "a challenger in turbulent times and lead the change".
To challenge the authoritative imagery of priority banking, PHD created Hong Kong's first multi social media live video broadcast campaign "I am the next millionaire" for Standard Chartered.
PHD Hong Kong has also set up Annalect, its local team of data scientists and expert technologists to combine marketers' mindset with analytics. The past year saw PHD secure 12 new businesses, the most significant was Volkswagen handed its US$3 billion global media account to the agency.
PHD said instead of focusing on growing revenues of siloed strategic businesses, it spearheaded digital integration into account planning teams. This changed the mindsets of planners to have a great degree of ownership.
In the past year, it held 45 local trainings which included Google Squared, digital e-learning course by Circus Street, programmatic training and etc.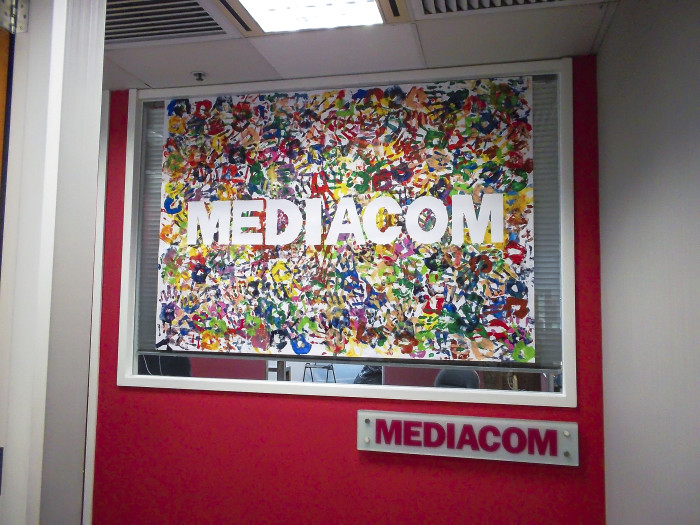 Silver: Mediacom
Owned by: WPP
Headed by: Alice Chow, managing director
Absent from last year, Mediacom has stepped up to snatch the silver title for the Media Agency of the Year category.
At the beginning of 2016, the sentiment was that it would be a tough year for media agencies and advertisers alike. To stay ahead of the rapid growth of mobile, the WPP agency implemented strategies to build a better agency around team developments, tools and mobile innovations.
The agency invested in regional talent with specialised backgrounds in mobile strategy, cross device data analysis and business performance. Key hires included: Edison Woo as business director, Eric Chew as digital director, and Christina Yu as planning manager. Training and staff initiative programmes were also a focus for Mediacom, as it provided over 50 classroom and online trainings for its employees.
The strategy paid off as the Mediacom ended 2016 on a high, with its business profit growth increasing 90% year on year. 61% of the profit is from digital and new sources.
Mediacom had also won 11 new clients in 2016, including AIA Group, American Airlines, Datetix, Deliveroo, GlaxoSmithKline, Nan Fung Development, Netmarble, Promise Finance, Sands China, SK-II Procter & Gamble and Uber. The impressive list had contributed to a gross annual value of HKD $3,112 million.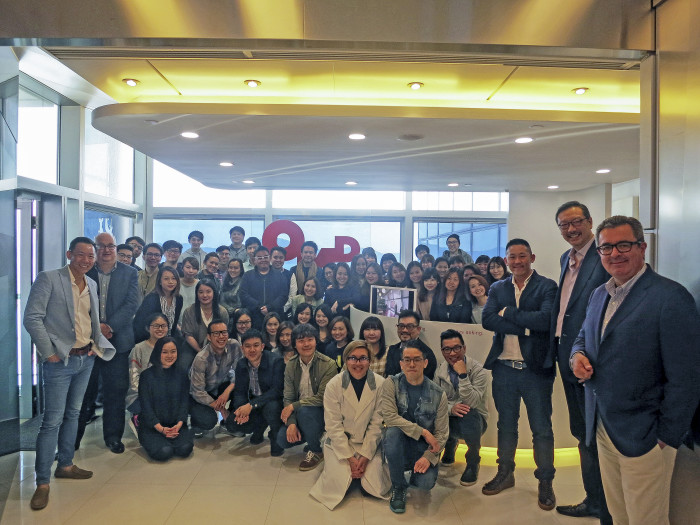 Bronze: OMD Hong Kong
Owned by: Omnicom
Headed by: Deric Wong, CEO
A silver winner of last year, OMD Hong Kong once again breaks into the top three, snatching bronze this year in the Media Agency of the Year category.
In 2016, OMD Hong Kong implemented a full scale of agency re-structuring. Deric Wong, previously managing partner of OMD China and Omnicom Media Group HK, was appointed as OMD Hong Kong's new CEO to bring about a positive change.
Under the new leadership, OMD Hong Kong became more focused on "data" and "technology, the micro-innovations that brought long-term business impact. The agency embraced new digital expertise and foreign talents, and enhanced products through the adoption of data and technology as well as cultivated a new model of collaboration for the clients.
The agency's iconic work throughout the year included McDonald's 'for you' project. The agency created personalized messages that rode on relevant moments of different customer preference, digital behaviors and lifestyles, and successfully stimulated sales.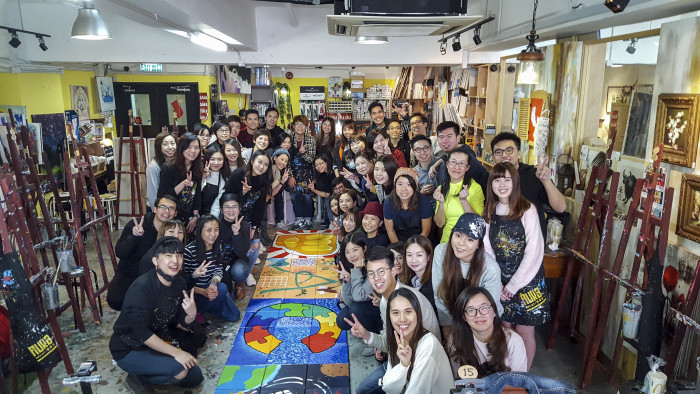 Finalist: Maxus Hong Kong
Owned by: WPP
Headed by: Stanley Ngai, managing director
Being one of the fastest growing media agency in the market, Maxus Hong Kong has been short-listed in the media category.
The past year has seen some big changes to the structure of Maxus Hong Kong as it shifted its focus to the digital business. Other than a team expansion across digital, offline and implementation, the agency reformulated resources planning and moved talents from online to digital integrated teams.
On the product front, the agency established performance media modeling, data analytics, as well as planning and optimization process. It was rewarded by a 5% increase in net profit, a 25% increase in performance business, and a 20% increase in digital billings. The digital billing now shared 50% of the agency revenue and helped to over achieve its target by 8%.
Maxus Hong Kong's major clients include Hang Seng Bank, PCCW, Pfizer, Prime Credit, Swatch Group, Jetstar, British Council, Maxim's, 7-eleven, Melco Crown Entertainment and UA Finance, with Pandora, Clarins and Go Wild as its key digital account wins last year.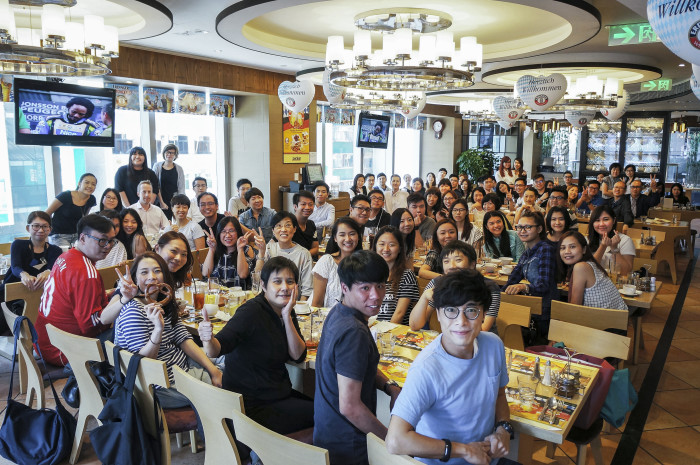 Finalist: Mindshare
Owned by: WPP
Headed by: Caroline Chan, leader
Mindshare has made its way into the finalists list in the Media Agency of the Year category this year.
Founded in 1997, the WPP-owned agency is a global marketing and media network of nearly 6,000 people in 67 counties. The office comprises of 104 staff in Hong Kong, and takes several key businesses including IKEA, L'Oréal Hong Kong, Kentac and Hong Kong Tourism Board.
Taking imagination and technology as the heart of the firm's mission, Mindshare Hong Kong had made a lot of changes in talent profile and structure, such as setting up of future adaptive specialist team (FAST) to bring excellence to performance marketing.
Last month, the agency appointed Caroline Chan to lead the Hong Kong office. She takes over from Paul Gibbins who has led the office for four years and moves on to lead a large regional business for Mindshare based in Bangkok. Other key executive includes deputy leads Marc Fong and Raymond Leung.
On the campaign front, the agency produced an emotional mini-movie from scratch for Hong Kong Society of Clinical Oncology and Ovarian Health Action to raise awareness about ovarian cancer in Hong Kong.  The result exceeded expectations – the video has so far garnered more than 332K views and over 1.3K shares on Facebook; 214K views on YouTube, and the 30-second video view rate is over 50%.