For the entirety of June, Marketing will be putting the spotlight on each of the category winners at the Agency of the Year Awards 2017 Hong Kong. A new category – including an overview of the winning agencies – will be featured every day, going from A-Z.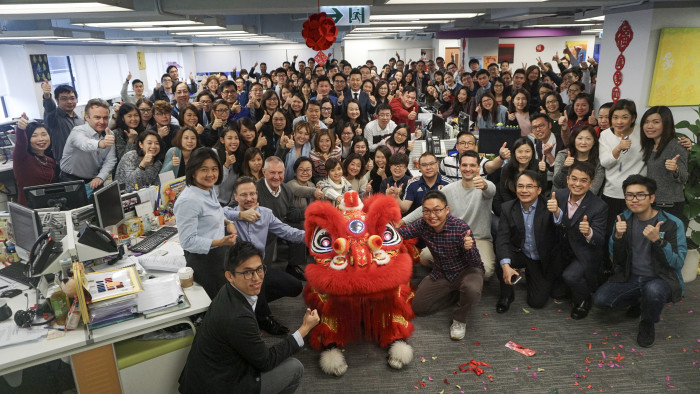 Gold: Ipsos
Owned by: Independent
Headed by: Mick Gordon, managing director
Ipsos Hong Kong makes another clean sweep of the Market Research agency of the Year category, taking out gold for the second consecutive year.
The agency worked with some of the world's biggest and most recognizable brands, including Phillip Morris, Nestlé, P&G, HSBC, CNN, Hakuhondo, Chanel, Cigna, Disneyland, Mcdonald's, Lee Kum Yee and Google, just to name a few.
In an outstanding year for the agency, Ipsos Hong Kong secured a raft of new accounts, including G2000, Pernod Ricard, Wynn, Swire Properties, China Mobile, Burberry, Manulife and Accenture.
The agency credited their success with their understanding on shoppers' perception towards particular stores and categories online, thanks to a social intelligence approach, and the way they used the insights to profoundly modify their in-market strategy.
Its global programme of NPS measurement, a customer and competitor experience tracker, has also contributed to drive key decisions including employee incentivisation.
In a client project for Prudential, Ipsos created the "Prudential Relationship Index"(PRI) by teasing out and classifying the hundreds of attributes which impact relationships for people in Asia. The overall campaign brought 10,000 shares on social media, 231,000 microsite sessions, 4.1 million video views, and more than 51.1 million impressions.
Ipsos also added extra firepower to its arsenal with four key hires and two key promotions.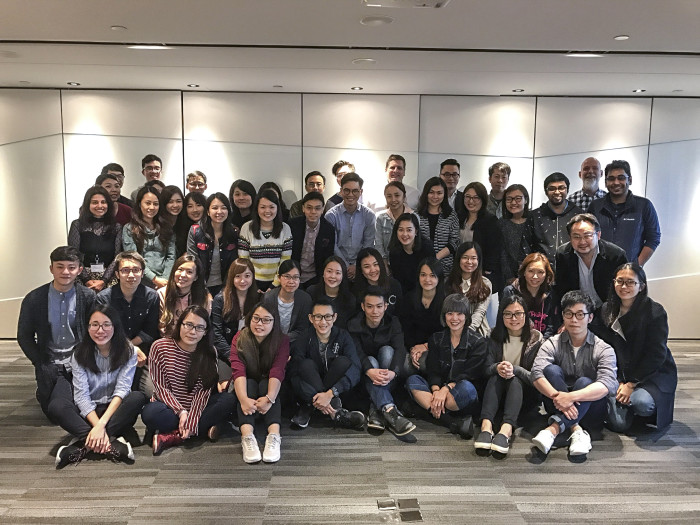 Silver: Kantar TNS Hong Kong
Owned by: WPP
Headed by: Rupam Borthakur, CEO
Taking second spot in the Market Research Agency of the Year category is Kantar TNS Hong Kong. 2016 marked a very successful year for the market research agency.
The success was reflected by a 35% growth in the agency's operating profit, 4.6% growth in gross margin, with 35% revenue growth from its biggest client and 6% revenue growth from its top 10 clients.
The agency has credited its success to its emphasis on media touch-points in planning. While touch-points refer to billions of individual behaviors, connections and decisions being made at any one time, the firm saw importance in identifying the right moments that would influence choice, deepen loyalty, create passion and increase brand's revenue.
The concept, which marries different touch-points with the right content, at the right moment, led to many of the firm's new business wins. The agency has been awarded with 25 new clients, which the new business contributed to HKD $14 million revenue.
Kantar TNS Hong Kong has also extended and diversified its solutions to reflect the changing marketing landscape, leading to a three-folded increase in the number of online consumer communities year-on-year, replacing conventional qualitative. According to the agency, one new project using passive digital behavioral data to supplement survey research generated revenue of USD$ 300,000.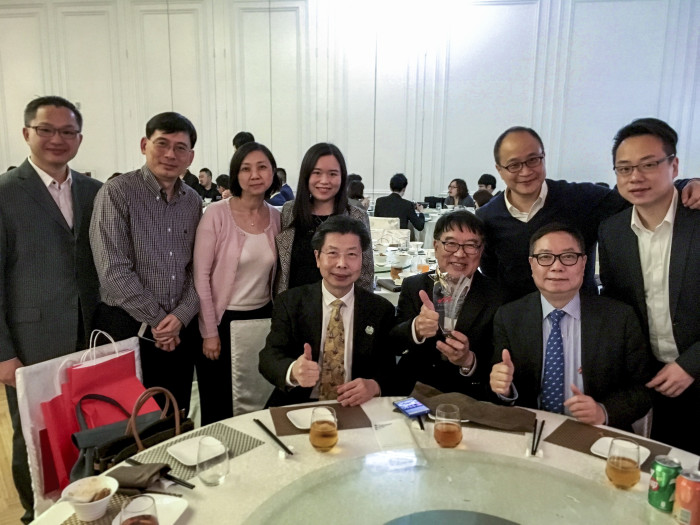 Bronze: Consumer Search Hong Kong
Owned by: Independent
Headed by: Antony Leung, executive board member
Breaking into the top three in the Market Research Agency of the Year is Consumer Search Group (CSG).
The agency was established in Hong Kong in 1982, and offers comprehensive research services to clients in diverse industries. The company has further expanded from providing regional to global marketing research services through connection with the Win/Gallup International network. In 2013, CSG became a member of the INTAGE Group which is the leading market research organisation in Japan and is ranked 9th largest globally.
In 2015, the agency decided to broaden its focus from the government sector to further grow commercial as well. As a result of this focus on growing the commercial business, 2016 marked a number of wins for CSG – Mercedes-Benz, General Motors, Bank of China and JP Morgan to name just a few.
The agency's key client growth shows a steady growth of around 5-6% per annum in the past five years despite the harsh competitive environment of Hong Kong market.
Moreover, the agency has an impressive track record with long-term clients, such as MTR, Shangri-La Hotel, Hong Kong Tourism and Cafe de Coral.
On the staff front, the agency expanded its research team number from a total of 5 teams to 8 teams in the past 18 months.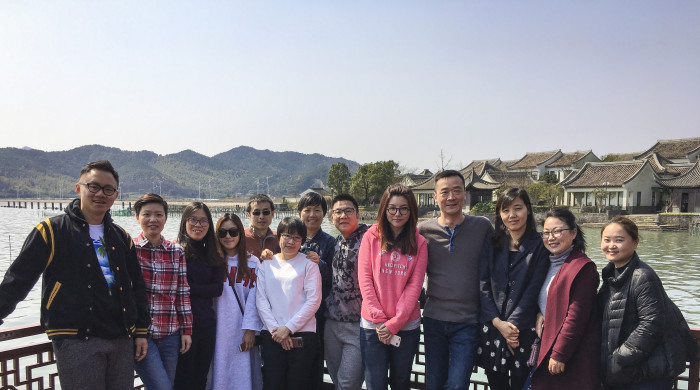 Finalist: comScore
Owned by: comScore, Inc.
Headed by: Victor Cheng, vice president
Last year's silver winner in the Market Research Agency of the year category, comScore slips two spot to finalist this year. However, it doesn't diminish its strong business performance in 2016.
With a footprint spanning across 4As agencies, leading publishers and digital sales agencies, marketing research agency comScore owns an exciting portfolio of long-term partners including Omnicom Media Group, Publicis and Pixels. Despite Hong Kong being a mature market for the agency, recent wins include X Social Group and Kingmart Advertising. Last year saw the agency's audience and advertising products – including MMX – greatly expanded, including ad network and distributed content reporting, and accredited by the MRC.
It was accredited by MRC for Sophisticated Invalid Traffic (SIVT) detection and filtration of desktop and mobile web traffic, becoming the first company to offer both content and campaign measurement leveraging MRCaccredited SIVT filtration.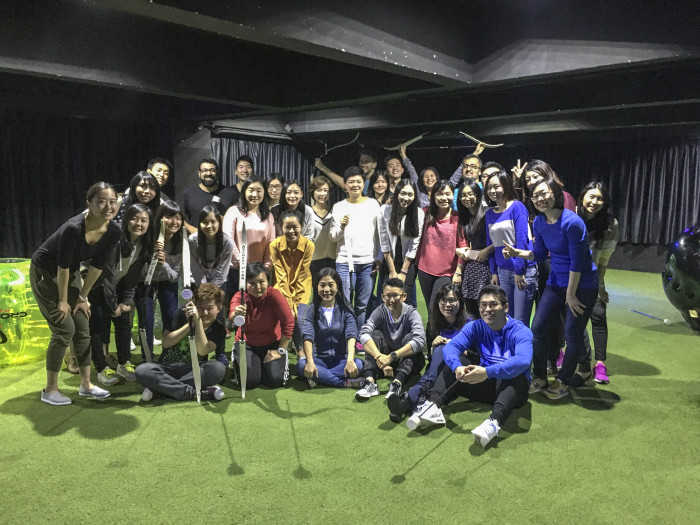 Finalist: Kantar Millward Brown
Owned by: WPP
Headed by: Rupam Borthakur, managing director
A bronze winner in last year's Market Research Agency if the Year, Kantar Millward Brown is once again on the list as finalist this year.
Following 2015's success, the WPP-owned agency maintained a sustained growth path in the face of a slowing down economy in Hong Kong.
The agency has secured 10 new clients, including Sanofi Aventis, Zespri, Turner, San Miguel, Eastspring Investments, Hong Kong Tourism Board, Brandloyalty, VF and Hong Kong Ballet.
The past year has also seen some changes to the agency's offerings, with new digital products and fieldwork operation such as digital behavior analytics and digital solutions introduced to its client. The agency has also started using non survey data to interpret consumers' digital footprint, and understand their purchasing behaviours in eCommerce. 90% of Kantar Millward Brown's projects are now online and mobile survey platform.
Crystal Xu was promoted to take up regional Kantar role for GCR, while Mike Underhill and Venus Szeto joined as senior client development and lead of media and digital solutions respectively.