For the entirety of June, Marketing will be putting the spotlight on each of the category winners at the Agency of the Year Awards 2017 Hong Kong. A new category – including an overview of the winning agencies – will be featured every day, going from A-Z.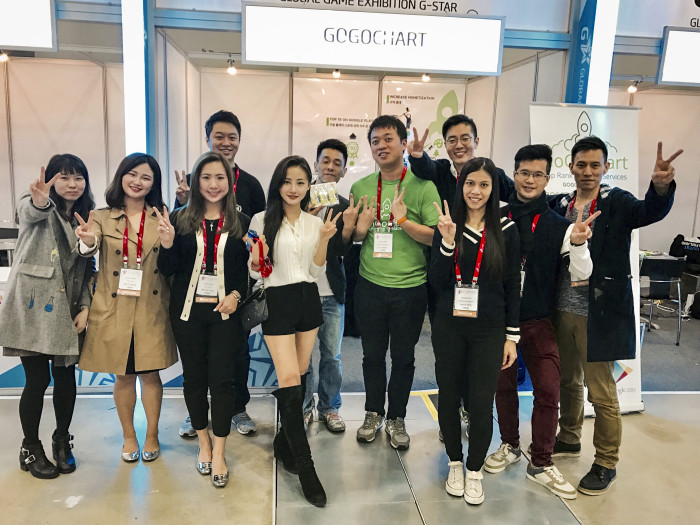 Gold and Local Hero: GoGoChart Technology
Owned by: Independent
Headed by: Daniel Lo, CEO
Gold winner of direct marketing agency is GoGoChart, 2016 has seen it grow faster than ever, with strong year-on-year growth.
In the past year alone, the agency managed to sign on quite a few strong local and international brands, including Yamaha, SCMP, BMW, Tango, game giant Clash of Kings and Happn.
Other key clients include Apple Daily, 6Waves and UberEats. GoGoChart has consistently managed to boost download rates and ensured #1 top slots on both iOS and Android for its clients; Tango's app ranked number 1 and was featured in iOS trending, 6Waves ranked number 1 on the Google Play store in Hong Kong and Japan, while BMW was the number 1 in both Hong Kong and Europe, to name a few.
Gogochart successfully completed raising USD$1.5M to continue its strong growth in Asia and facilitate its expansion plans in the Middle East and Europe.
Headquartered in Hong Kong, it has a global team with offices in San Francisco, Tokyo, London, and Beijing.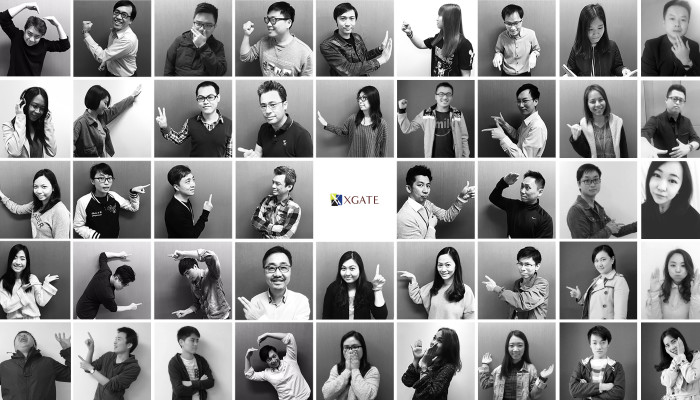 Silver: XGATE
Owned by: Independent
Headed by: Xen Chia, strategic marketing director
For the past three year, XGATE has been climbing the ranks of the direct marketing category. A finalist in both 2016 and 2015, the Hong Kong agency has stepped up to the plate to take out silver, capping off a year of strong growth and innovation work.
Its key product is XGATE DMS platform, claimed to be a multi-channel platform which can trigger eDM, SMS, Facebook or WeChat messages depending on the campaign workflow.
On the campaign front, the company worked with Timberland to build a CRM loyalty strategy to retain its members and increase sales. It has integrated the POS system with XGATE's DMS platform to implement CRM programmes in order to develop a single customer view database to analyse customer's purchase behaviour and use those insights for marketing campaigns.
As a result, CRM managers have KPI and ROI reports that they use to develop or fine-tune campaigns to achieve 20% increase in sales and 40% in efficiency. Founded in 2004, XGATE headquarters at the Science Park in Hong Kong with offices in Guangzhou and Macau.
In 2016, it opened a new office in Chengdu comprising of a new GM, technical, data scientists and sales support.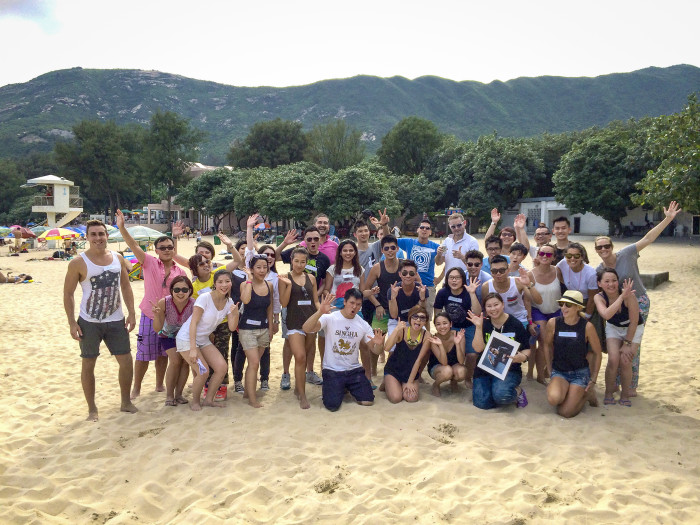 Bronze: Ogilvy & Mather Hong Kong
Owned by: WPP
Headed by: Katryna Mojica, CEO
A silver winner in 2016, Ogilvy & Mather slightly slipped to the third spot in the direct category this year but it doesn't diminish its healthy performance over the past year.
Last year, after a long and competitive pitch process, it won the account for Asia Miles. In one of its projects for Asia Miles is to launch the x-pillar campaign, which was designed to inform targeted new card members to experience more with Asia Miles' programmes. It saw a huge increase in members signing up during the campaign.
Because lots of the Asia Miles members collect points in other hotel programmes, in order to encourage them to convert their hotel points into Asia Miles, a campaign used sophisticated targeting to identify which hotel programme they were members of and sent them a personal message to encourage them to convert points which was the most successful conversion programme ever.
Another significant project was for KFC, the agency made edible "Finger Lickin' Good" nail polishes that tasted like its fried chicken. The project generated an advertising value of over HK$5 million, and was the top trending topic on Twitter the week of its launch with hundreds of press coverage locally and around the world.
Last year, Ogilvy & Mather Hong Kong named Katryna Mojica as new chief executive officer.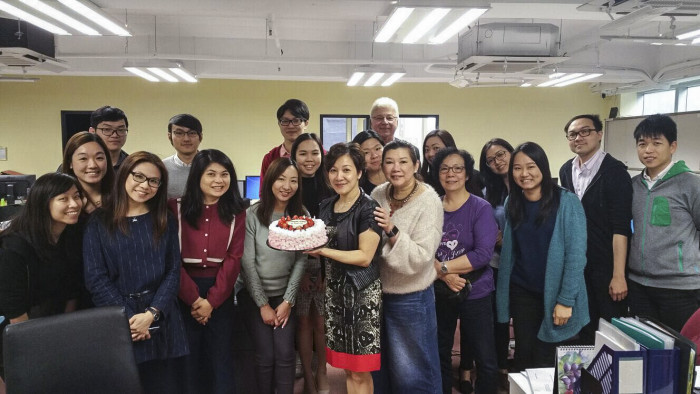 Finalist: Datatrade
Owned by: Independent
Headed by: Monica Chan, group managing director
With more than 30 years of heritage in the DM market, Datatrade has expanded the business into three major areas; new customer acquisition, customer loyalty and intelligence, plus its gateway to Asia. These three combined offerings make Datatrade one of the largest integrated DM agencies in Hong Kong.
2016 was a year that Datatrade broke the code for linking together big data driven campaigns and IoT to supercharge customer acquisition and enhance customer retention strategies, particularly in the newly emerging O2O segment. Datatrade applied these techniques for a cereal client, one of the most competitive and challenging segments in the food industry.
With the agency going strong, staff training and development once again played a central role in 2016, with intensive internal training to develop skills and minimise attrition. Additionally, the agency scored a total of 12 new clients, including Porsche, Whirlpool, Monexo and Marc Jacobs.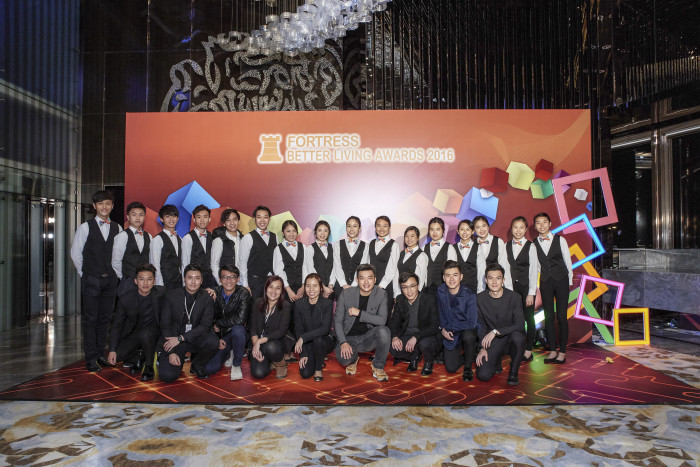 Finalist: The Puzzle Marketing and PR
Owned by: Independent
Headed by: Francis Lo, marketing director
Believing sampling and on-the-street promotions are most unique, direct and effective ways to reach potential customers in Hong Kong market, The Puzzle Marketing and PR landed as finalist in the event and direct marketing category. Established in Hong Kong in 2006, the agency has been serving brands include Toshiba, Quaker, Equal Sugar, Horlicks and Cadbury for event marketing strategies. In 2012, The Puzzle is admitted as an affiliated member of the HK4AS.
Last year, it helped Cadbury Hong Kong to initiate a promotion event which included "in-store magic tour" outside the entrance of retail stores include PARKNSHOP, WELLCOME, AEON and YATA. Promoters dressed in purple uniforms distributed chocolate samples in-store to encourage purchase. It also has a "Cadbury fancy house" at targeted outdoor locations to target family audiences.
The company has 30 internal staff in the office and over 800 frontline event promoters. The staff turnover rate was low, about 4% in 2016.