For the entirety of June, Marketing will be putting the spotlight on each of the category winners at the Agency of the Year Awards 2017 Hong Kong. A new category – including an overview of the winning agencies – will be featured every day, going from A-Z.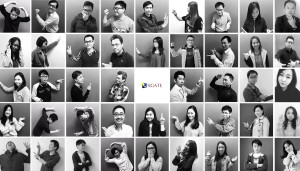 Gold and Local Hero: XGATE
Owned by: Independent
Headed by: Xen Chia, strategic marketing director
For the past three year, XGATE has been climbing the ranks of the CRM & loyalty category. A finalist in both 2016 and 2015, the Hong Kong agency has stepped up to the plate to take out gold and also local hero, capping off a year of strong growth and innovation work.
Its key product is XGATE DMS platform, claimed to be a multi-channel platform which can trigger eDM, SMS, Facebook or WeChat messages depending on the campaign workflow.
On the campaign front, the company worked with Timberland to build a CRM loyalty strategy to retain its members and increase sales. It integrated the POS system with XGATE's DMS platform to implement CRM programmes in order to develop a single customer view database to analyse customer's purchase behaviour and use those insights for marketing campaigns.
As a result, CRM managers have KPI and ROI reports that they use to develop or fine-tune campaigns to achieve 20% increase in sales and 40% in efficiency. Founded in 2004, XGATE headquarters at the Science Park in Hong Kong with offices in Guangzhou and Macau.
In 2016, it opened a new office in Chengdu comprising of a new GM, technical, data scientists and sales support.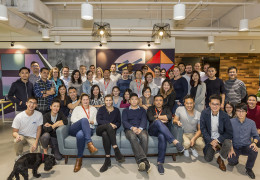 Silver: DigitasLBI
Owned by: Publicis
Headed by: Damien Tew, managing director
2016 was a big year for DigitasLBI, with 100% client retention and smashed targets. Moreover, the agency won key accounts including AsiaMiles, HSBC, ACA and the A.S. Watson Group.
Putting its main focus on data and insights, DigitasLBI secured some excellent results for client Shangri-La. By drawing on years of customer data, they launched 'The Table' platform to elevate Shangri-La's Golden Circle loyalty programme to new heights. It utilised dining rewards and a recognition mechanism to provide unique surprises and experiences.
After relaunching the loyalty programme the year before, 2016 was all about driving performance for Shangri-La by taking a data-led approach to content and communications.
Additionally, a new approach to segmentation resulted in campaign booking rates going up from 0.01% to 0.54%.
Another notable example would be Hotel Jen's "Leave Boring Behind" campaign. In order to engage millennial customers in the competitive mid-range boutique hotel scene, DigitasLBI leveraged deep data analysis to develop the campaign. In two months, they generated 1.4 million video views, 23,000 new social followers and a big spike in bookings.
To keep its team sharp, DigitasLBI provides training programmes which invites their international experts to local markets in order to develop their talent and share best practice. Moreover, staff have access to learning portals and workshops.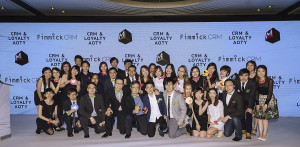 Bronze: Fimmick CRM
Owned by: Independent
Headed by: Matthew Lee, head of CRM
Fimmick CRM started out as a CRM team under Fimmick, but has since matured into a noteworthy agency in its own right.
Established in April 2015, Fimmick CRM is devoted to providing social CRM by advancing the traditional CRM models. It has developed various social CRM products and services, including a scoring system that calculates consumers' social power on social platforms and helps marketers better understand their customers' influential power on the social level, as well as an integrated social CRM platform analysing customers' engagement and even unstructured data.
The agency truly came into its own in 2016, with new clients, more staff and exceeded targets and KPIs. Key clients include The Body Shop, Sofina, Kiehl's and Microsoft Office.
Moreover, the agency offers multiple programmes and initiatives to improve productivity, efficiency and cross-team communications. Highlights include internal digital marketing training to keep the staff up-to-date with marketing trends, "Dialogue with CEO" programme where staff can chat freely with the CEO on any topics, and quarterly entertainment allowance to boost teamwork.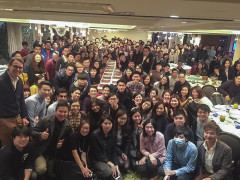 Finalist: Accenture Interactive, Greater China
Owned by: Accenture
Headed by: Jason Chau, Head of Accenture Interactive in Greater China
Accenture Interactive, a part of Accenture Digital, which, in turn, is part of Accenture, is a digital agency that envisions to create the next transformative customer experience.
Through connected offerings in design, marketing, content and commerce, they have been serving both local and international giants, such as Towngas, adidas, Hong Kong Tourism Board, MTR, P&G and Philips. New clients won over the past year include Vans, Sony, Dyson, Chanel and Hennessy. Moreover, the agency puts itself as being "digital-first" with a strong focus on strategic consulting in digital services. In line with this philosophy, Accenture Interactive opened its new digital studio to provide both a place to work, and a place to showcase all the work they have been responsible for.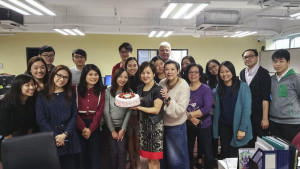 Finalist: CLiX
Owned by: Datatrade
Headed by: King Leung, CEO
Celebrating its 4th birthday this year, CLiX operates as a sister agency to Datatrade, one of Hong Kong's most respected direct marketing agencies.
In case you wonder, Clix stands for "Customer Loyalty Intelligence Expert".
With data and social CRMs becoming the bread and butter of marketing, CLiX has doubled down on offering the market a more sophisticated CRM. The agency does this by recruiting driven and knowledge-hungry talent, who bring fresh perspectives to the CRM experience.
In 2016, the agency picked up some big brand names such as Porsche, Marc Jacobs, Quaker, Whirlpool and FedEX. Longer term clients include Dairy Farm, Mannings, DHL, Abbott, Pizza Hut Hong Kong and Eagle Property Management.
Last year, one major hire at CLiX was Joyce Pondrano for its newly-created chief client success officer.