Working with your spouse is something which many couples tend to shy away from, but Kimberley Olsen and Ivan Ng made it work. Olsen is associate director at Mirum x JWT's social team, while Ivan is director of social and content in the same team.
The two were hired to set up and run The Social Team.
In the agency world, work is naturally a second home, hence Marketing sat down with the couple to find out what it is like to see your partner 24/7.
The couple first met in 2007 and got married last year in an intergalactic fashion anyone part of the Star Wars and Lord of the Rings (LOTR) fandom would be proud of. The duo's "brief" for their wedding is very much like their life – which is to be different.
Marketing: First impressions of one another?
KO
: Everyone is very scared of Ivan because he has many different facial expressions. Scary and scarier, those are Ivan's two main expressions. Although we never really worked on the same projects back then, we both hung out with everyone else.
There was also an interactive project – a non-for-profit magazine – which saw us working closely as Ivan would be the one doing all the illustrations for the articles. Meanwhile, I was the editor.
IN: I thought she was a bit disorganised as a suit. She just brought more as a writer instead of a suit, back then. That's why she became the online editor of the magazine we had rather than "suiting it up".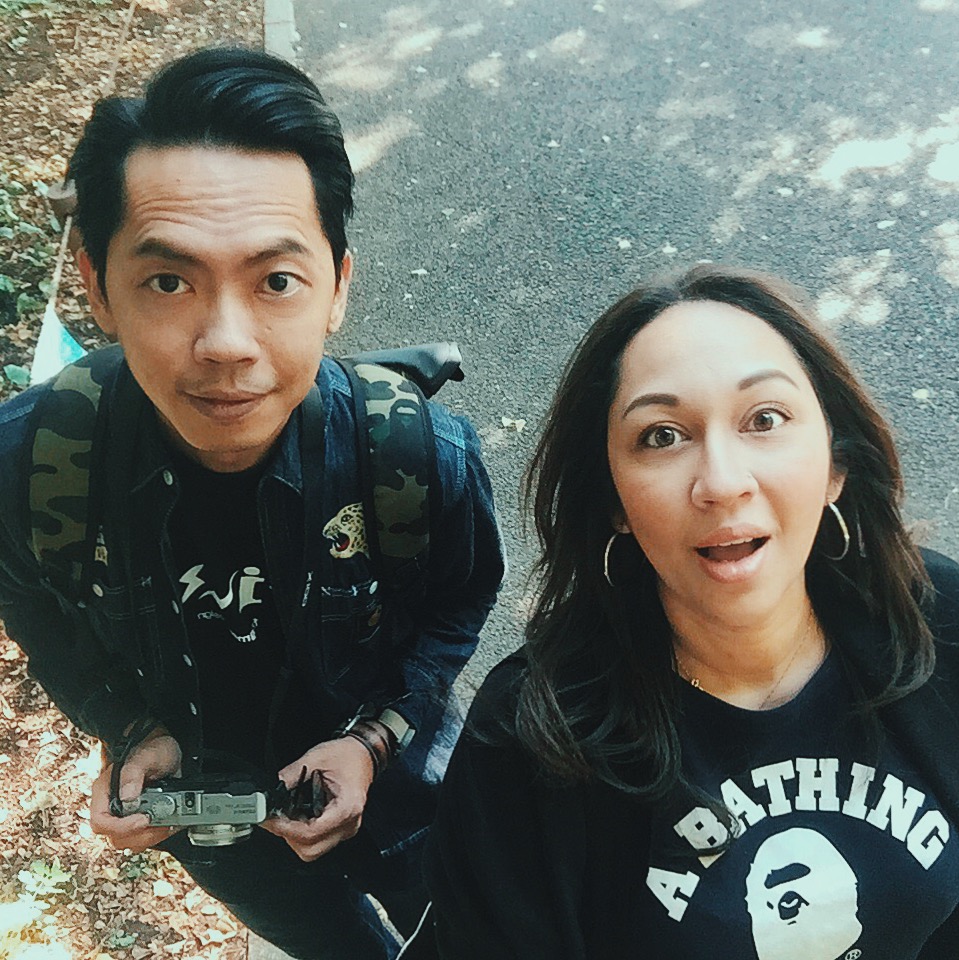 Marketing: How does it feel working with your spouse?
KO: Contrary to what most would say, I find working with your spouse really interesting. It keeps me on my toes and is very fulfilling because I constantly have someone who pushes me, and knows what I am good at or can be better at. This continues to inspire me on a daily basis and that for me is very beneficial.
For example, if my work is not up to par, Ivan would just be straight with me and tell me I am doing a horrible job and that he knows I am not giving my 100%. Of course I would get upset, but I would also quickly realise that he is right. It's great because we are always pushing one another.
IN: For me, working with your spouse gets a lot of obstacles out of the way. Because we are married and we understand each other's character, the process of getting each other on board an idea is eliminated as we have a good idea of how we would respond towards a particular creative idea. I don't have to sell to her the idea or tell her how strongly I feel about it because she knows when I am excited.
Moreover, we share the same goals on how we want to grow as individuals, and how we want to grow our teams.
Marketing: How different are your management/working styles?
KO: I used to be really disorganised, but that has changed because I have a better system where I have everything written down. It's been a great help and every day practice so it is something we are trying to convince everyone to do as well. In terms of management style though, I would say I am someone who is rather direct – if I am not happy about something I will voice it out.
IN: For both of us, we believe in learning on the job rather than being spoon fed. Hence, we don't spoon feed our team members. We also work in a "good cop" and "bad cop" fashion, most of the time Kim is the bad cop but we do switch roles from time to time. I back off a lot more now.
KO: You know me, if I feel someone's work is not up to mark, I won't hesitate telling them so. A lot of people can't handle it but they know this is who I am – I don't take sh*t from others. Ivan's demeanour on the other hand has softened quite a bit from how fierce he was before. He is actually much nicer now and more tactful when it comes to dealing with people.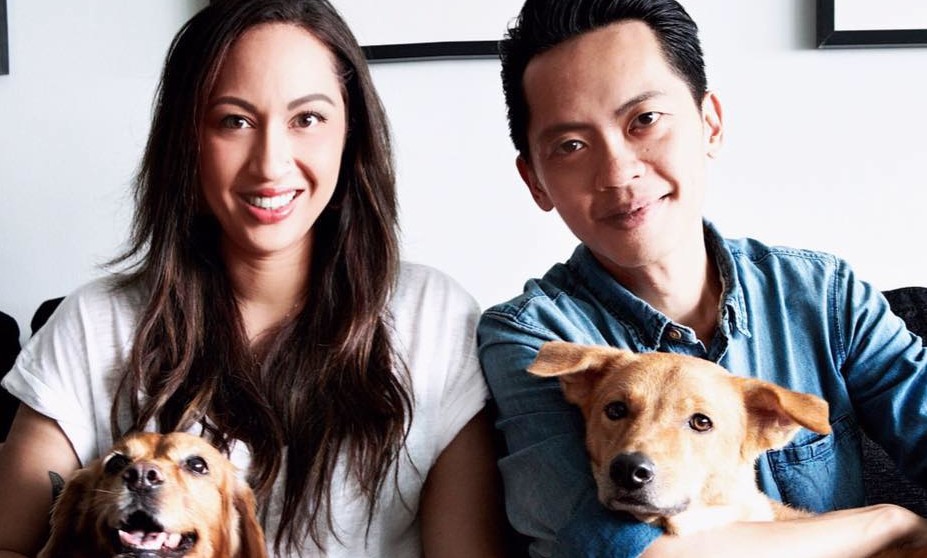 Marketing: Do you disagree with one another in terms of clients and work?
IN: We don't disagree often because we are both well aware of what our strengths are. We each have unique strengths which we bring to the table be it fostering client relationships or business strategy. However, when it comes to client-relationships I let Kim hold the reign.
In terms of ideas, there tends to be some disagreement but it's something which is constructive. We keep each other grounded. Just like how I would be honest with Kim if I feel she is not doing her best, she too will also tell me if I am being over indulgent in a creative idea.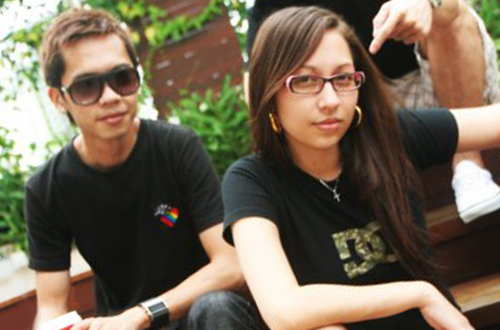 Marketing: So Kim, what do you do when you don't agree with Ivan's idea?
KO: I would hold his idea against the brief like any suit would do in this situation. But what helps is I know I don't have to sugar coat anything with Ivan because I know he can take it. It works for and against us sometimes because not only does it make things more straightforward, it also allows us to challenge one another.
Marketing: Do you take it home?
IN: We don't take it home because we know that at the end, which each have a different role to play. We both acknowledge that even though creating concepts and strategies are important, so are KPIs. We also used to have coffee sessions regularly at home where we would talk about work.
KO: For us we've worked together for so long that we managed to work out what our problems are and we solve it in the office and leave it in the office. When we go home we try to give it a rest because it is so stupid to fight with anyone, especially your husband, over work. So that is something we try to pull the plug on.
Marketing: How do you both plan to have work life balance?
KO: I feel for now we are still trying to find that work-life balance. But given where we are in our lives right now, we still feel like we are at the age where we can afford to work as hard and as much as we can in order to get to where we want to go in life eventually. When things like starting a family happens, we will re-evaluate but right now it is about giving all we got to get to where we want to be.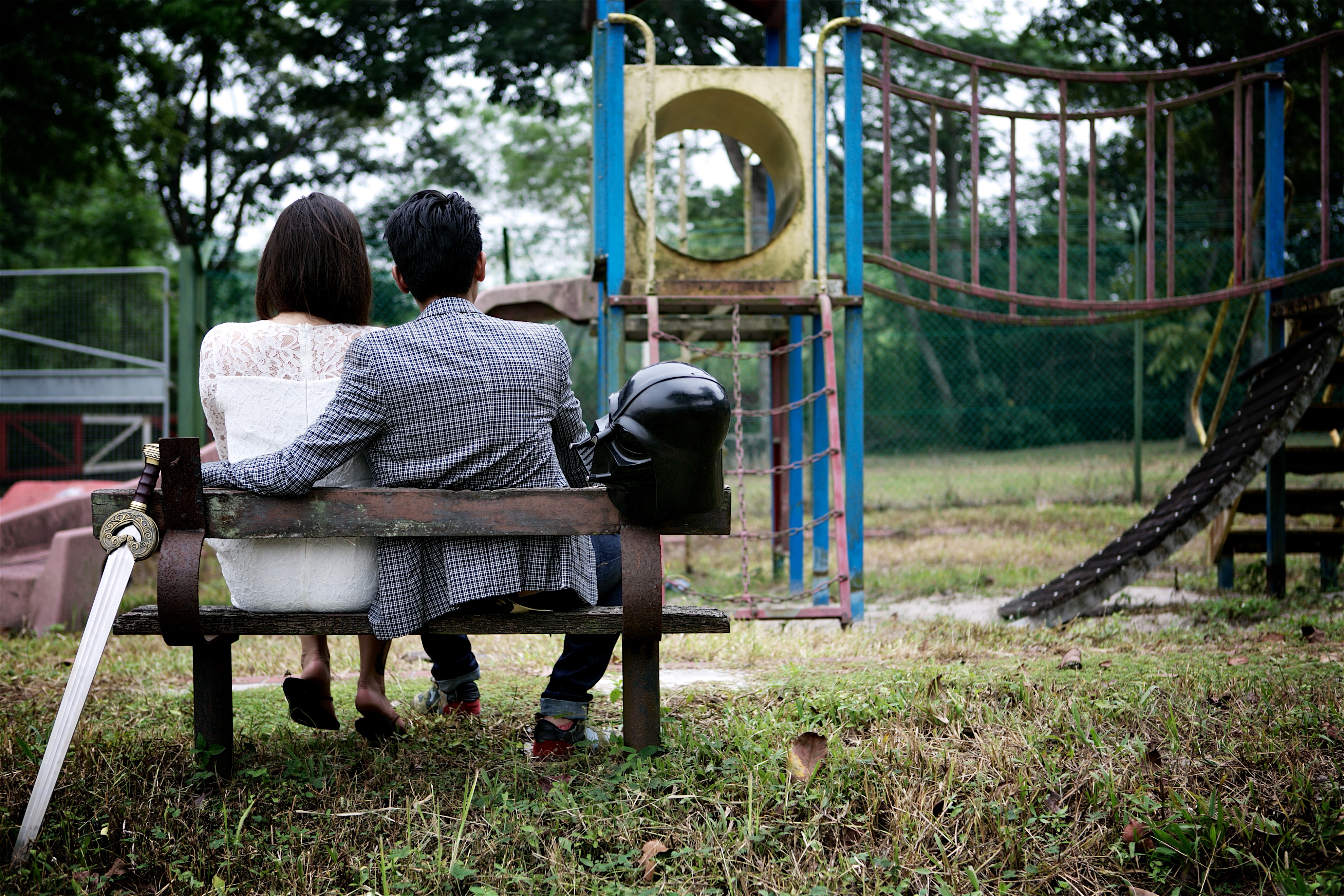 Marketing: Do you inspire each other?
IN: We do. But I don't just share what inspires me with her, I share it with everyone. Because I feel like communication is key not just towards your spouse but everyone in your life as well.
KO: I agree. What I find cool about our relationship is how we can have conversations about work anywhere, anytime and anyplace. When we get home from work, we have two to three hour long conversations in our balcony sometimes and share what experienced that day or bounce ideas off one another.
IN: Our coffee sessions aren't about what we did that day. It is more reflective and we explore how we could have done certain things differently or better. It can range from how we can make a brand better or even how we could have handled work conversations with others better. We try different options and think of different options.
KO: When we go away on holiday, we would dedicate one day to regroup on work and reflect on how we can better manage things. In doing so we try to be as open as possible when it comes to how we feel and the manner in which we share our thoughts.